The Dutch bank-owned e-commerce system iDEAL is an online payment method that allows users to make payments to Internet merchants or online sportsbooks directly through their bank accounts. The instant banking service is quickly gaining popularity in several European countries and it is already used by more than half of the Netherlands' online shoppers. As it offers its services without the need to sign up, it is preferred by people for being simplistic and uncomplicated. There is also an increased level of security provided for all transactions that are made through iDEAL.
Created by the Dutch bank association Currence in 2005, iDEAL has turned into one of the most preferred deposit and withdrawal options at online sportsbooks, as it provides direct transfers between users' bank accounts and the betting site. Many sportsbooks also offer bonuses to their members who use iDEAL.
Advantages of Using iDEAL at Sportsbooks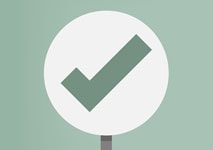 The direct bank transfers via iDEAL are safe and reliable as they use the online banking systems of large financial institutions. All payment data is encrypted and in addition, customers log in, using their account number, and sign the transaction digitally with a two-factor authentication token. Of course, they do not need to register a separate account with iDEAL, share any personal or financial information with the service or download any software.
The transfers to and from sports betting sites are processed immediately and users receive instant confirmation. This way, they are in complete control of their payments and can keep track of their spending via their online banking. The biggest advantage of using iDEAL at sportsbooks, however, is that this service helps you bypass the restrictions of banks regarding transactions associated with betting or gambling. Indeed, many banks and other financial institutions would reject a withdrawal from a sports betting site – that is why wire transfers, online banking, and credit cards give way to alternative payment methods in recent years.
Unlike some similar services, where users need to register an account and pay various fees (processing fees, top up and withdrawal fees, currency exchange fees), there are no additional costs associated with using iDEAL. In addition, customers can download the iDEAL app for free from the Google Play Store and Apple App Store. The mobile application allows them to make payments by scanning QR codes (only those with the iDEAL logo in the middle) in a safe and secure manner.
Disadvantages of Using iDEAL at Sportsbooks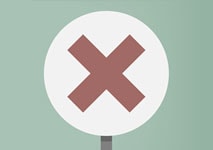 This payment method is incredibly easy-to-use and convenient for anyone who has access to it. The problem is that access is given only to users of several Dutch banks. Although hundreds of online merchants in the Netherlands and abroad offer iDEAL as a payment option, the customers need to have an online banking account with these particular banks in order to use it. Currently, sports betting fans in only several European countries can make deposits or withdrawals via this instant bank transfer service.
Although iDEAL makes use of the extensive safety protocols of participating banks and the risk of fraud is minimized, the transactions via this method could be considered cash payments between a customer and a merchant. In other words, punters should closely check the online sportsbook before they register an account there because iDEAL transactions cannot be reversed and are not insured by the bank.
Another detail bettors should keep in mind is that although the service processes payments instantly, the transactions may still need to go through the systems of the bank. This may take from an hour to three or four business days, depending on the individual financial institution.
iDEAL Used by Sports Betting Fans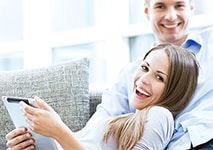 Sports betting fans can enjoy instant, convenient and highly secure deposits if they opt for iDEAL at their favorite betting site. In order to be able to make a sportsbook deposit or withdraw your winnings via this service, you need to have an account at one of the associated Dutch banks – ABN AMRO, ASN Bank, bunq, Friesland Bank, ING Bank, Knab, Rabobank, RegioBank, SNS Bank, Triodos Bank and Van Lanschot.
To make payments to an online sportsbook using iDEAL, users have to ensure that it is offered as a banking option by the sportsbook. When they choose it on the Cashier page of the website, they need to select their bank and then, they will be redirected to the bank's login page. Using this familiar interface, bettors then sign in, using their online banking credentials, enter the amount of money they wish to deposit or withdraw and confirm the transaction. The bank authorizes the payment in real time and the funds are transferred almost immediately so customers can place a bet on the site right away.
One of the best things about this banking method is the fact that you can transfer as much as you like. There are no limits with iDEAL and the only limits sports betting fans should take into consideration are those determined by the betting site. This makes iDEAL a convenient deposit and withdrawal option for all kinds of punters, from casual ones who tend to place minimum bets to high-rollers who would easily wager €1,000 at once.
iDEAL Taxes and Processing Time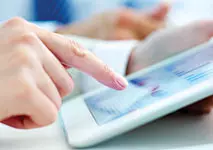 As mentioned above, iDEAL does not charge its customers any additional fees. Banks and sports betting sites, on the other hand, may impose processing fees on every transaction. Deposits rarely come with any fees but there are often additional costs when cashing out from a betting site. Some online sportsbooks offer one free withdrawal per week or month, while others do not charge you anything even though that is very rare.
When it comes to processing times of iDEAL payments, punters would be glad to know that these transfers are being done in real time and are, indeed, instant. When you make a deposit via this service, you can see the deposited amount displayed in your sports betting balance within a few minutes. Withdrawals, however, may take longer, especially if you are cashing out from this particular site for the first time. You will be asked to provide official documentation such as government-issued ID, copies of utility bills so that the gambling or betting site can verify your identity. This verification process usually takes at least a few business days.
It is a common rule for online casinos and sportsbooks to keep withdrawals pending for 24 to 48 hours in case their customers decide to cancel the transfer. If not canceled, the payment is then processed within a time frame determined by the betting site.
Conclusion
Punters in the Netherlands can enjoy one of the fastest and most convenient online payment services available today. As explained above, iDEAL payments are limited to just a few countries in Europe and less than a dozen banks and their customers. Still, the instant bank transfer product has become in the past few years more popular than credit cards among Dutch customers.
Expanding the reach of iDEAL to more countries and regions around the world would be great but it would require the cooperation between the Dutch bank association Currence and various other international financial institutions. Overall, the service is a fine payment option for all Dutch sports betting fans because it is easily accessible for them and it offers exceptional security and protection of each transaction. In addition, payments are instant and free from any additional fees and customers can even take advantage of the even more convenient iDEAL mobile app.