Neteller is an e-wallet with a growing popularity, offering fast and easy money transfers to all punters who look for some extra control over their funds. Founded in 1999, it has become an international payment method available in more than 200 countries and territories. It also processes payments in over 20 currencies, among which are EUR, AUD, CAD, GBP, USD, DKK and even the cryptocurrency Bitcoin.
Choosing the right payment method and sportsbook website are crucial for your betting experience. It is always wise to make thorough research and choose the option that best meets your needs.
Registration and Verification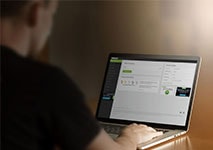 Getting a Neteller account is extremely simple and takes no more than a few minutes. First, you have to click on the "Join for Free" button and fill in the registration form. You will be asked for details like your name, address, phone number, the currency you prefer for your account and a country of residence. Then, you have to open your email and activate it.
However, your Neteller account is not verified yet, and the limits of your balance will be quite low. In case you find them insufficient, you can easily verify your account, by uploading a copy of an identity document (the front and back of your driving license or ID card, or the photo page of your passport, for example). This will raise your overall limits and will allow you to use your account to its fullest potential.
Neteller offers an attractive VIP program for its clients. It provides you with some additional benefits when making any kind of transactions and gives you the option to raise the limits if the ones of a regular verified account are not enough for you.
Funding your Neteller Account can be done through various payment methods. The most popular are a bank transfer or a card, but there is also the option to do so with a prepaid voucher or an e-payments platform. Loading money with some of them is completely free, while others may charge you some extra fees. It all depends on the method you have chosen and it would be wise to check this on Neteller's website before you make your decision.
Pros of Using Neteller Sportsbooks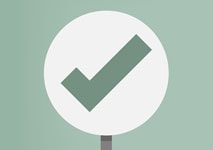 One of the best advantages of Neteller for the more impatient of you is that all transactions are processed instantly. The money you have sent is available in your sportsbook account within minutes.
Also, Neteller is a reputable and reliable brand with many years of experience in the business. It keeps gaining popularity among bettors and this is the reason why more and more bookies offer it as an available payment solution.
Betting at different sports may be really enchanting at some point, and, affected by the rush of adrenaline, you may end up having spent a lot more than initially intended. For all punters who want to leave all those worries behind, the option of an e-wallet is really suitable. A useful feature of Neteller is the fact it provides you with some extra control over your funds and gives you the chance to keep track of your spending. With it, you cannot bet more than there actually is in your account.
What is more, Neteller is available even while you are on the go. There is a mobile application you can download, offering you everything you can find in the browser version. So, you do not have to be near your computer to make bets, keeping the banking part safe and simple as well.
Furthermore, there are many bettors out there who feel quite uneasy sharing personal information or revealing bank account details on the Internet. All of them can take advantage of Neteller. When making deposits with it, bookies require that you fill in nothing but your email and password.
Another good side of Neteller is that it allows both deposits and withdrawals. For your convenience, you can use the same payment method for them and save some time and finances.
What will appeal to many of you is the fact that there is a huge number of websites, offering generous exclusive bonuses to all Neteller users. You can have a flying start with these funds and boost your bankroll a bit before you have even started.
Cons of Using Neteller Sportsbooks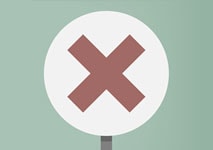 Undoubtedly, Neteller is quite a convenient payment solution, providing its clients with many benefits. However, there are some drawbacks to using it that have to be noted here.
To start with, even though the upper deposit and withdrawal limits are quite high, they may still be too low for some punters, who are used to going big with their bets. In case one has a balance in their sportsbook account, exceeding $50,000, they will have to make two separate withdrawals in order to get all their winnings.
Even though Neteller offers quite a convenient withdrawal and a deposit minimum of $10 to some humble bettors, who tend to not take big financial risks, this sum may still be too much. Keep in mind, that there are bookies where you can bet as little as $1.
The fees, related to transfers from a Neteller account to a bank one, for example, may not appeal to such bettors quite much. The reason for this is because that their winnings may be visibly affected by these fees.
Neteller Sportsbooks Limits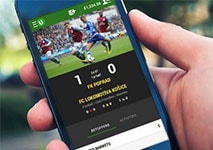 Deposit and withdrawal minimums are quite similar in most sportsbook websites. Commonly, the deposit minimum varies between $5 and $10 and the withdrawal one is between $3 and $20. Keep in mind, though, that you cannot cash out less than $10 via Neteller.
The case with the deposit and withdrawal maximums is a bit different, as they depend on the bookie you have chosen. Some of them allow cashouts up to $2,000,000. Most of them, however, stick to more reasonable sums like $5,000 daily or $2,000 per transaction.
For all punters who find these sums acceptable, Neteller is a great banking option, because with it you can withdraw a minimum of $10 and cash out up to $50,000.
However, before you reach this upper limit, you will have to verify your account. Until it is unverified, there are lower limits to the balance in your account. Your finances must not exceed the amount of $500, $1,500 or $2,000. The exact sum depends on your country of residence.
If you have already got a verified account, but the limits you have are not enough to meet your needs, you can go for a VIP membership. It guarantees you some other bonuses and benefits, like discounts or lower fees, as well.
Neteller Fees and Processing Timeframes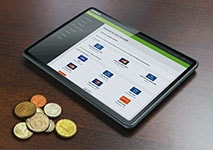 You will be pleased to hear that Neteller will not charge you any fees for transfers to and from sports betting websites. However, some fees may still be applied, when you make transactions to your bank account, card, or other payment methods. If such exist, they depend on the bank you are using.
Usually, Neteller itself proceeds withdrawals for no more than a few hours. However, you may have to wait a bit more before you can lay your hands on your finances, as most sportsbooks have a pending period. It varies between 1 and 3 working days and depends on the website you have chosen. It can be found in the Terms and Conditions section.
Even though Neteller supports a wide range of currencies, you may still need to convert your funds to a currency, other than the one in your account. Unfortunately, you will have to pay a conversion fee for that. It is based on the Daily Exchange Rate.
Conclusion
To sum it all up in a few words, Neteller gives you the chance to keep track of your spendings and bet wisely, wherever you go, thanks to the mobile application.
This e-wallet is a handy payments tool for all players who want secure and fast payments. The bonuses of some websites only add up to its convenience.
Neteller provides its clients with limits, high enough for many bettors. What is more, they can be increased through a verification of your account and becoming a VIP member of the service. Neteller is available in a large number of countries and supports a lot of currencies, so there may be a great chance that yours is among them.