Why Play Video Poker
Nowadays, players have the opportunity to play a wide range of exciting casino games. Thanks to the many online casinos, it is also possible to choose when, where and what to play. Due to this huge diversity of available games, players might find it hard to decide which one to give a try. After all, every casino game has its advantages and disadvantages and it offers different experience. However, some games give players the chance to develop their skills and broaden their knowledge while playing which makes them very appealing.
One such a game is video poker as along with luck, it also requires a reliable strategy. It is suitable for all types of players, including inexperienced ones as its basic rules are moderately simple to grasp. On the other hand, proficient gamblers have the chance to learn an advanced strategy and take their gaming skills to the next level. Video poker is the first choice to a number of players worldwide as it has proven to be very entertaining and challenging.
The game is also famous for having a moderately low house edge in comparison to the rest of the casino games. These are only a few of the reasons why video poker is definitely worth trying. Let's have a look at some of the best advantages this arcade games offers.
Great Payouts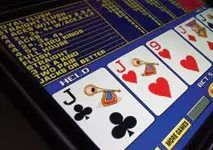 Video poker is widely known for being one of the best casino games when it comes to payout percentage. Most popular games use the so-called Jacks or Better system, meaning that players will get paid if they have a pair of Jacks or better. In most cases, the name of the variation indicates which is the lowest winning combination or its specific features. In contrast to the standard poker, players don't play against other gamblers and therefore, it is possible to get a decent hand and win without having to compete.
It is worth mentioning that the payout percentage strictly depends on the pay table of the respective variation. Thus, it is essential to consider it beforehand in order to make sure that the game offers decent odds. In most cases, the best video poker machines are the full pay ones. The pay tables also differ from one variation to another. Some video poker versions have an expected return of more than 100 percent, something which very few casino games offer.
The game has proven to have huge payouts and this is the reason why it is played by a number of players. The most popular variation Jacks or Better has an expected return of 99,54%.
Low House Advantage
It is no secret that all of the casino games have a statistical built-in advantage as this is the reason why the casinos provide them in the first place. However, some games offer players lower house edge and therefore, better chances of winning. In general, the games that require a strategy and knowledge are the ones that have the best odds. Video poker is one such a game as it requires both luck and skills.
It has a very low house edge which can be reduced even more by applying a reliable strategy. Video poker is often confused with another popular casino game – Slots which require only luck. However, players should bear in mind that both games operate on a different principle and therefore, their house edge is also not the same.
The house edge in video poker is less than 1% in most cases.
It is a Strategy Game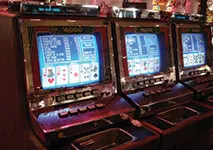 One of the best things when it comes to video poker is the fact that its outcome can be influenced by applying an efficient strategy correctly. This game seems to have the happy medium between luck and skills which appeals to a huge number of players as they can put their knowledge to the test and make an impact on the final result. Video poker enables them to develop their skills and win some money while enjoying an exciting arcade game. Nowadays, it is possible to learn a number of efficient strategies which vary, depending on their level of difficulty. This makes them suitable for all types of players, regardless of their experience and playing style.
Even though it is not possible to predict the upcoming cards due to Random Number Generator the video poker machines employ, players can influence the final result by using a strategy. Statistically speaking, if they manage to apply their chosen strategy correctly, they can significantly increase their chances of winning and make a profit in the long term. Moreover, players also have the opportunity to win big by playing some of the video poker games that feature progressive jackpots.
Fun and Enjoyable Game Play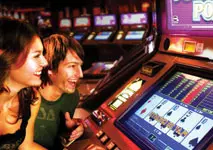 Video poker is an interesting game whose rules are very easy to grasp. The whole gaming process is also very straightforward which enables players to fully enjoy the game and have fun. This game has become a major source of entertainment for a number of gamblers as it has proven to be extremely fun and exciting. It has also a number of interesting variations thanks to which video poker enthusiasts can significantly diversify their gaming experience. One of the reasons why video poker is so exciting is the fact that players have the opportunity to put their skills to the test and make an impact on the final outcome, rather than just pull a lever and wait for the result.
Numerous Variations
Video poker is one of the few casino games that offer such a huge diversity of variations. Players have the chance to enjoy a number of versions, including Deuces Wild, Aces and Eights, Jokers Wild, Double Bonus and many more. Even the most widespread version Jacks or Better has its own adaptations. Thanks to this huge variety of video poker games, it is possible to experience the game in a very different way every time.
Before trying a particular version, players should always double check its pay table and rules in order to make sure that it offers decent payout percentage and winning combinations.
Easy To Find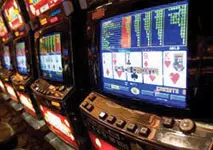 Video poker has gained in popularity so much that presently, the game can be found in various different places, including land-based casinos, restaurants and supermarkets. It is also possible to play the classic Jacks or Better along with many of its variations online as there are a number of online casinos that offer video poker. This gives players the unique opportunity to choose the most convenient way to play and enjoy the game whenever and wherever. Players have the chance to practise the game on a regular basis and develop their skills at any time and place as video poker can be easily found almost everywhere.
Conclusion
Video Poker is one of the most popular games and as such, it can be found in many brick and mortar casinos as well as online. It is a game of pure chance and skills which give players the chance to improve their odds of winning by applying a reliable strategy. Video poker appeared for the first time in the 1970s, along with another popular casino game – slots. This is the reason why both games are often compared, however it should be noted that they operate in a very different way. Video poker has a number of advantages such as low house edge and high percentage of the expected return which make it definitely worth trying.