Video poker is one of the most popular games that can be found in a number of land-based casinos as well as online. Ever since its creation in the 1970's, it has been wildly popular all over the world. This casino game is suitable for both seasoned players as well as novice ones due to the fact that its basic rules are very easy to grasp. Video poker, unlike most casino games, is a game of both pure chance and skills which makes it extremely exciting and challenging.
Therefore, its outcome can be influenced by using an appropriate strategy which is one of the reasons why a number of players play this game on a regular basis. They have the chance to not only enjoy an exciting casino game but also put their skills to the test.
Video poker is one of the games that players can master to a huge extent, providing that they stick to a reliable and advanced strategy. Luck still plays a crucial role, however gamblers are able to make an impact on the final result by using their skills and knowledge. What makes video poker so entertaining is the fact that it has the happy medium as it is neither a game of only pure chance nor an entirely strategy-based one. Another important aspect which appeals to many players is the fact that this casino game has a moderately low house edge in contrast to the standard casino poker.
Basic Rules and Gameplay
As already mentioned, video poker is fairly simple to learn. First, players have to place their bet by inserting their chosen amount of coins into the video poker machine. After that, they are dealt 5 cards which they have the chance to either hold or discard. Then in case that they have chosen to change some of the cards, the machine will deal new ones and replace them. At the end, players are paid out according to the current value of their hand.
There are a number of winning combinations which can be formed during the course of the game and it is best to consider them prior to playing. Some of them include Full House, Royal Flush, Straight, Four of a Kind, Two Pairs, a Pair of Jacks or Better and others. It is also worth noting that they differ from one variation to another and therefore, it is always a good idea to double check them in advance. In contrast to the standard poker, in video poker players don't compete against other participants and the dealer. Instead, they face a video poker machine which gives them the needed privacy and solitude.
The game is quite similar to the classic poker as it uses a lot of its basic rules and principles.
Advantages of Playing Video Poker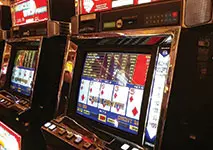 One of the biggest advantages of video poker is the fact that it gives players the needed freedom to play whenever they like. Also, they don't have to deal with the unpleasant attitude of some gamblers or wait for them to finally make their move. Thanks to the video poker machines, it is possible to fully immerse in an exciting game and enjoy it like never before. Speaking of video poker machines, players can rest assured that they are completely legitimate and fair. Most reputable online casinos check them on a regular basis in order to make sure they function properly.
Video poker machines use the so-called Random Number Generator /RNG/ which assures that the cards are dealt in a truly random manner. The cards that players choose to replace are also not preset in any way as the machine operates every time on the same principle. Moreover, the virtual nature of the game doesn't allow for any 'card peaking' or any card tricks. The RNG is also used by a number of leading online casinos which is a clear indicator that it reliable and trustworthy. Another great advantage that video poker has is the fact that its outcome can be influenced with an appropriate strategy. Therefore, it is possible to master the game to a huge extent and decrease the house edge. This way, players can increase their chances of winning and improve their game significantly which makes it even more enticing.
Nowadays, players can enjoy a number of exciting variations in almost every casino. This huge diversity of different games gives them the chance to experience video poker in a new way and choose the version that suits their personal preferences best. Moreover, a lot of casinos offer progressive poker machines and if players can apply a reliable strategy correctly, they have very realistic chances of winning big. It is also possible to double their profit in case they had a winning hand as most video poker games offer an extra round.
Another thing which makes video poker so great is the fact that it gives players the freedom to choose when to join or leave the game as they don't have to take into account other gamblers. It allows them to finally have the needed privacy and play undisturbed. However, nobody is denying that poker night with friends can be fun, but scheduling such an event can be hard work, especially with the busy lifestyle that most people have today. In addition, when players play alone, they can set their own pace and there is no need to make any hasty decisions.
Differences and Similarities between Slots and Video Poker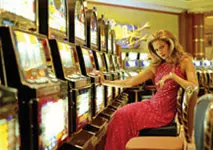 When novice players see a video poker machine, the first thought that comes to their mind is a slot machine. It is easily noticeable that both devices have a lot in common as they look pretty much the same. Some people often refer to video poker as the "thinking man's slot machine" due to the fact that the game highly resembles slots, however, besides luck, it also require skills and knowledge. This is the major difference between the two games which many players often fail to consider and as a result, treat video poker as a game of pure chance.
In video poker, players can use a number of efficient strategies in order to reduce the house edge, something which is impossible to be done in slot games. Thanks to these reliable methods, they can make better betting choices and decide which cards are worth keeping and which ones should be discarded. This way, they are able to increase their chances of forming a winning combination and improve their game significantly.
Even though both games can be played on video machines, they are very different in nature and their fundamental basis is not the same. When playing slots, all that is needed is to simply pull the lever of the machine and hope for the best while the colourful symbols are spinning rapidly. Whereas, when playing video poker, players have the chance to put their skills and knowledge to the test and make an impact on the final result.
Statistically speaking, using a strategy doesn't mean that players will inevitably win every hand but that they have a very good chance of doing so.
Conclusion
Video poker is a fun and exciting game which is played by hundreds of players worldwide. Due to the fact that it is a game of both luck and skills, it is possible to apply a reliable strategy and decrease the house edge. Therefore, players have the unique opportunity to make a profit in the long term while playing this casino game. Video poker also has a number of interesting variations which can be found in most brick and mortar casinos as well as online.