RealTime Gaming (or RTG in short) is well-known among online blackjack players and especially among those with permanent residence in the United States since most virtual casinos servicing players from this jurisdiction use the accredited software supplier's platform. Unlike other big software suppliers like Playtech and Microgaming, RealTime Gaming chose not to abandon players from the US markets after the UIGEA was enforced in 2006. The developer continues to supply US-friendly casinos with quality games to this day.
While not as extensive as the blackjack collections of rival software providers of long-standing, RTG's suite of blackjack games is satisfying enough with about 8 varieties of the casino card classic. These are available in instant play but blackjack players whose computers operate on Microsoft Windows have the alternative to download RTG's software client. Practicing with demo credits is available as well.
There's the option to play the classic version of 21 but one can also explore various side bets in games like Match Play 21 and Perfect Pairs. Most RealTime Gaming blackjack games utilize multiple decks, with the number ranging between four and eight. For the most part, the games play out smoothly and are rather fast-paced. Also, RealTime Gaming casinos are in the habit of having their gaming suites audited by accredited and independent testing agencies like iTech Labs. Blackjack players who opt for casinos using this software are guaranteed random and unbiased results at all virtual blackjack tables.
Last but definitely not least, many RealTime Gaming casinos offer huge bonuses and some of them have special promotions for those who play blackjack. Let us now take a look at some of the best blackjack games from RTG, their specifics, pros and cons.
Pros of RTG Blackjack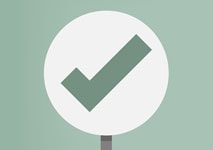 Anyone who has ever played blackjack will confirm this is a very fast-paced game and in fact, it is this very quality that makes it a favorite of so many players. RTG has managed to transfer this quality from the landbased blackjack tables to the virtual felt. All blackjack variations the developer has so far released offer a very dynamic gameplay. Hands are dealt rather fast which works to the advantage of players looking for greater dynamics at the tables.
RTG blackjack caters to low-rollers since most casinos offer tables where betting starts at as little as $1. This translates into more play time for casual players who, in general, would lack the bank to place larger bets for extended periods.
One thing we noticed was how smoothly the blackjack variations play. There are no glitches, no screen freezes and chopping movements of the cards. Everything works seamlessly, no matter the device you use. Additionally, the interface of these blackjack games is extremely user-friendly, which we consider great for blackjack first-timers, who will experience no issues in figuring out how the gaming controls work. Everything is straightforward and it is this simplistic approach that enables RealTime Gaming to reach a broader audience of players, both seasoned ones and rookies.
While not that visually impressive, the games still manage to capture the essence of what playing in a real landbased casino feels like. There's the dealer announcing the hand totals and the swishing of the cards as they are removed from the virtual felt. What's more, the bulk of the blackjack suite gives you the chance to explore more exotic side bets, like suited pairs and triple sevens of spades. You can potentially earn yourself a sizeable payout with those.
Cons of RTG Blackjack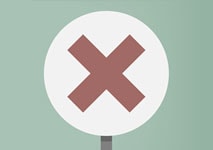 As many advantages as RTG's blackjack suite has, most of the developer's variations fall flat in the visual department and fail to deliver when it comes to detailed graphics and polished animations. In RTG's defense, many of its 21 variants were released quite some time ago which is to explain why they give off such ancient vibes.
The rigid table limits are yet another peculiarity of RTG's blackjack that can be interpreted as disadvantageous to specific groups of players. Those who like to bet low will experience no issues but high-rollers may be displeased with the maximum table limits which are rather low in most RTG blackjack varieties.
One thing we could not help but notice were the virtual dealers' standing rules, which stipulate the dealer must hit soft totals of 17. In fact, this rule is in place in all RTG blackjack variants but one, European Blackjack. Anyone who has a rudimentary knowledge about this fascinating card game will tell you this rule is bad news for blackjack players for the simple reason it boost's the dealer's chances of improving their hand to a total better than yours. This improves the advantage the house has over you with about 0.20% and as insignificant as this number seems, it is bound to destroy your chances of profiting over the long run.
Yet, another aspect RTG's blackjack games fall flat in is the absolute absence of any options for customization. Practically the only things you can control in these games are your bet sizing and the way you play your hands. We checked a variety of RTG-powered casinos and nowhere did we find an option to turn off the background music. At least this is the case with the instant-play versions of the games. In instant-play, you cannot control the speed the cards are dealt at, either, let alone personalize the games to your preferences by changing the cards' design or the felt's color like some Microgaming and Playtech varieties allow you to do.
RTG Blackjack Performance and Limits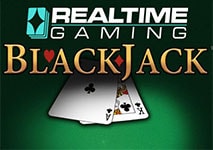 You will experience no hassles when playing RTG blackjack even if you use an older computer. The games' performance is on par, allowing for an enjoyable gaming session. As a general rule, players have a choice from the following chip denominations – $1, $5, $25, $100, and $500 enabling them to adjust their bets with ease.
Of course, the available chip denominations may vary depending on the table limits set by different RTG-powered casinos. You may notice that the same chip values always appear on the rim of the virtual blackjack tables at all RTG casinos. However, if the table limits are lower at a particular RTG gambling site, the higher-value chips are practically added as a cosmetic touch – you will not be able to click on them because they are inactive.
The gaming controls are positioned directly below the table's leathery rim. You can make bets of the same size repeatedly by hitting the Rebet button. There is, if course, the option to Double Down, Hit, Stand, and Split pairs. To our knowledge, history on previously played hands is available in the developer's downloadable software platform.
The limits are clearly displayed at the tables and vary between RTG-powered casinos but lean towards the lower betting spectrum, at least from a high roller's perspective. Blackjack bets start at $1 in most casinos running on this software whereas the upper limits may be different. Some casinos would accept blackjack bets of up to $100 only, while others would allow you to bet as much as $250 and $500 per hand.
Blackjack Variations by RTG
At the moment of writing, RealTime Gaming casinos offer eight variations of 21 and in particular:
Blackjack
Blackjack Perfect Pairs
European Blackjack
Face Up 21
Match Play 21
Pontoon
Suit Em Up
Super 21
RTG Pontoon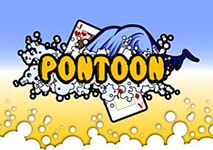 This game by RTG resembles classic blackjack but plays with two standard decks of cards instead of one. There are several deviations from the standard rules. The dealer takes all ties and receives both their cards face-down. For this very reason, players cannot insure their hands against dealer blackjacks. You can earn a little extra on specific, rarer hands like the five-card trick which returns a payout of 2 to 1.
Note that the dealer's five-card trick beats your five-card trick, though. Players are required to hit all total below 14. Pontoon itself is pretty much a blackjack, i.e. a hand where the total of your cards equals 21 on the first draw.
RTG Face Up 21 Blackjack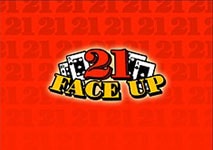 This is a regular blackjack game, played by millions of people all over the world with one difference. While the dealer's cards are normally dealt one face up and the other one face down, in this game, both cards are dealt facing up. In other words, this is RTG's take on Double Exposure. Since this gives players a massive advantage over the house, the rules of the game are skewed (a lot!) as a counter measure.
Not only does the virtual dealer win all ties but naturals return even-money payouts. Yet, this game poses as a quirky challenge and gives you more freedom as you have a better idea of when to stop playing.
European Blackjack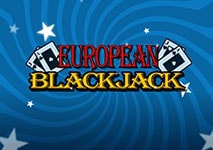 This is pretty much RTG's version of the no-hole card blackjack games played across the Old Continent and the UK, in particular. What this means is the dealer initially receives only one card, facing up. This practically means peeking for blackjacks on ten-value cards is out of the question.
Then you get to act on your hand, praying the dealer will not draw a ten-value card if their first card is an ace. The doubling down rules are just as rigid – you can do it only on hard totals of 9, 10, and 11.
Blackjack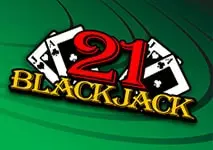 It is impossible to write about RTG blackjack without mentioning the standard variation of the game. Simple titled Blackjack, this variant offers pretty much the regular rules.
Blackjacks pay out 3 to 2, you can double down on any two-card total you like and split and resplit any pair you like, but remember you receive only one card per ace when splitting aces.
Conclusion
RTG has so far released a rather satisfactory set of virtual blackjack games. These may not feature sophisticated graphics like those in the variants released by some rival developers but this does not prevent them from offering you a good enough playability and functionality.
Some of these can earn you extra payouts if you are brave enough to experiment with the side bets they support. Let's finish off by reminding you RealTime Gaming also offers a suite of live-dealer blackjack games so feel free to try those if you crave a more authentic experience.