As most software suppliers, Playtech offers a large selection of games which are not lacking in variety. So, as any reputable software supplier should, Playtech offers blackjack games as well. Despite the fact that the majority of its portfolio is made up of slot games, Playtech does not disappoint with its blackjack games either.
Playtech has one of the largest collections of table games, and although its blackjack games may seem only few at first, this provider actually offers a large number of titles compared to other ones. Playtech's blackjack games are some of the best ones available at the moment. Playtech has proven that it is stellar at creating table games, outshining almost every other software provider.
Pros of Playing Playtech Blackjack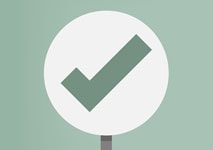 Among the various online casinos, those supported by Playtech have a commendable selection of blackjack games, which are great to play and the experience is amazing. Some of them even feature live dealers and this adds to the realism of the casinos. Moreover, the graphics and animations are beautiful and captivating, so much so, that they make you stay for another round. Not only that, but the games run smoothly across all platforms.
A great advantage of Playtech blackjack games is their RTP percentage. It is above 99.5% for all of them. This alone is no guarantee of a win, but if you carefully examine the games, you can see that the gameplay is fair and if you have a good strategy, you are bound to win.
They have multiple certificates proving the fairness of their games and Random Number Generators (RNG). Usually, casinos also have an independent fairness auditor, so you can rest assured that these games are 100% fair.
Another benefit of choosing to play games by Playtech is that there is a great variety among them. The blackjack games by this provider are all quite different from one another. Another thing worth mentioning is that Playtech also offers a progressive blackjack game, namely All Bets Blackjack, something that not many other software providers can put to their name.
Cons of Playing Playtech Blackjack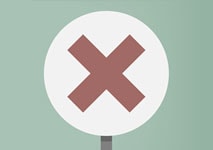 The downsides of playing blackjack by Playtech start with something that is also an advantage – the incredible level of graphics. Because of the intricate animations, the games do not run as smoothly on older devices or ones with a weaker internet connection. This goes double for live blackjack games. However, if your software is up-to-date, you should experience to problems on any device. In fact, Playtech games are quite suitable for mobile.
Something we cannot skip is the fact that some of the Playtech casinos have turned out to be rogue ones. There have even been reports of casinos withholding wins from games with progressive jackpots. However, those are only a few bad apples in an otherwise great basket filled with perfectly fair operators. As long as you stick with reputable casinos that have no such history, no such cases should occur. However, we always recommend doing a research on the online casino you are considering to play at.
Popular Playtech Blackjack Games
Playtech blackjack games are suitable for any and all players. No matter your financial status, this provider offers a wide range of betting options as well as a variety of games. Since all of the games are fit for any player, we will simply go over some of the top ones:
All Bets Blackjack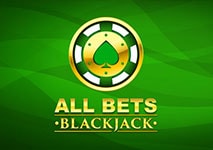 All Bets Blackjack is a brand new game from Playtech that allows you to place every type of side-bet you have ever encountered. It works with 6 card decks, each having the standard 52 cards and sticks to the European blackjack format.
It allows gamblers to play with up to 3 hands at once and, like any other game by Playtech, it caters to both casual players and high-rollers with its wide range of possible bets. The minimum bet you can place is $0.10 while the maximum is $100, but once again, this can vary from casino to casino.
Live Dealer Blackjack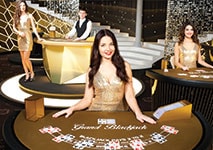 This version of Blackjack from Playtech is something unique as there is a live dealer playing rather than a computer algorithm. While it might not seem different on the outset, you will have the experience of playing in a real casino.
Players prefer this to other games due to the realism and statistically higher chances of winning. Not only that, but the dealers are always cheerful and greet every player, and you can also chat with them. You can chat with fellow players as well. This adds a social element to the game and makes it feel all the more realistic.
Blackjack Switch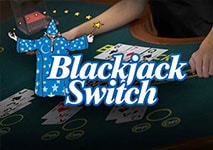 This is an amazing blackjack game by Playtech. It is so astonishing because it gives you the possibility of switching your top two cards as a first move. This way you can rearrange your two hands to your liking.
Additionally, you have a Super Match side-bet which gives you different payouts for different combinations. You even get an insurance side-bet whenever the dealer has an Ace as their first card, which remains visible.
Performance and Features
As we already mentioned, the games by Playtech are simply stunning. Playing them is great not only because they are so aesthetically pleasing, but also because they do not lag. No matter what device you have chosen to play on – be it your computer, smartphone, or tablet – Playtech's games run seamlessly. It does not matter which operating system or browser you use either, all of them are compatible with this provider's games.
The live games by this provider are absolutely gorgeous with exquisite video quality. The dealers are always cheerful and overall incredible. All available features of the live games work perfectly. Of course, this still depends largely on your internet connection and other factors, for instance – sometimes live games do not function as well as they should because the devices they are played on are too old.
Every blackjack game developed by Playtech allows players to change the color of the table, you can see your full history of hands you have played so far in the game, the game warns you if you are about to hit when your hand amounts to 18 or more points, and many more. Additionally, almost all blackjack games by this provider offer side-bets.
Something that is definitely worth mentioning is that Playtech games are highly customizable and come with a ton of features.
Conclusion
Playtech certainly has a reputation to uphold and it has definitely proven itself as a reliable provider of blackjack games. It may not have as many blackjack games as slot ones but it does not need to. The games this provider currently offers are quite diverse. It is also impressive how well they run given the high quality of the graphics.
Overall, Playtech's blackjack games are some of the best ones out there because of their incredible features and wide bet limits. We recommend trying them out, they will most certainly not let you down.