The primary method of online payment in Europe, Paysafecard is available at over 300,000 retail outlets in the world. It is essentially is a prepaid payment system. Hence, there is no need of using credit/debit card, bank accounts etc to fund your third person account, and then the casino account.
There is a substantial number of players that use Paysafecard as their primary payment method when playing blackjack. Of course, when playing this classic game, we want to make sure that our deposit method is reliable. Therefore, in this article, we will explore the important aspects of Paysafecard as a way to deposit money for blackjack.
Pros of Using Paysafecard to Play Blackjack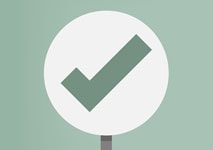 You directly transfer money to your merchant or gambling account via Paysafecard PINs. Vouchers of €10, €25, €50 and €100 value can be used for purchases. It does away with the need of to share any private or financial information, thus making it a heavily secure service. Purchase the vouchers and you are free to use the money online as you like it.
The ease of use of Paysafecard is appreciated by gamblers. The lack of any registration requirement makes it very convenient for players to play their favorite game. Blackjack has been a game of choice for many gamblers going back centuries. A seemingly simple game which involves reaching the value of 21, or obtaining the elusive Blackjack hand, there are many subtleties to the game.
To use Paysafecard for transactions, punch in the 16-digit code of the voucher, after which you will have access to the money of the voucher. After which, you can choose how much money you want to use and it is instantly funded into your casino account. For large transactions, you can use up to 10 Paysafecard PINs together.
It is also an effective restraining payment method for gamblers. Impulsive gamblers can lose a lot of money quickly, so Paysafecard restricts them it the limited value of its voucher. You can withdraw money from your casino account after a request, and that money is sent by cheque or via bank account. There is no fee for using Paysafecard for the first twelve months.
Cons of Using Paysafecard to Play Blackjack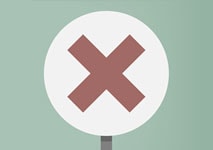 The primary con of using Paysafecard is the inability to cash in your winnings once you have finished playing blackjack. This payment solution is not meant to be used to transact money both ways, therefore, you will need to rely on a different one to receive your money. Typically, most online casinos will offer to transfer your balance to you via bank wire or check.
Unlike many other payment services that are supported by online casinos, Paysafecard features very conservative deposit limits. A single Paysafecard PIN can only store up to €100 – or the region's equivalent – which is significantly lower than other payment methods. Users do have the option to combine up to 10 PINs during a single transaction, however, that still does not amount to much.
Something else that one should also take into account is that Paysafecard PINs have to be purchased at retail locations. If you find yourself unable to visit the local supermarket or gas station, you will not be able to top up your balance. Even if you do have the possibility to do so, you will still have to go out of your way to buy a voucher. In the end, it could be a nuisance and put a sour taste in your mouth.
Finally, we should also mention that you will have to keep a close eye on your Paysafecard vouchers. Considering that they come in the form of a receipt it could be quite easy to lose one.
Once lost, you cannot recover the balance of a Paysafecard PIN, so be careful.
Paysafecard Used by Blackjack Players
Using Paysafecard to fund your blackjack bankroll is a common practice in the online gambling industry. However, when taking into account the average blackjack title's betting limits, we find that certain players get more use out of the service than others.
Casual Players
Casual players are the ones who Paysafecard will be ideal for. This player type rarely uses the maximum betting limits or reach the maximum Paysafecard transaction limit. Casual players are often satisfied with bets going as high as €5.00, which most blackjack games easily accept. As a result, casual players will make great use of Paysafecard and the low limits will not bother them too much.
Mid-Rollers
Mid-rollers are somewhat tricky since their betting habits are more difficult to pinpoint and they cover a larger spectrum. Most will likely be satisfied with the €1,000 limit on Paysafecard transactions, though the purchasing of multiple PINs will likely be annoying. The average blackjack game can also easily accept their bets since they do not go as high as those of the high rollers. Though one has to note that the withdrawal process will be much slower than the deposit since a bank transfer can take several business days to clear.
High-Rollers
High rollers are the ones who should definitely consider another payment service to support their blackjack gaming sessions. Paysafecard only allows for up to €1,000 to be transferred at once and high rollers will likely wish to exceed that limit. Furthermore, those playing on the maximum bet of a blackjack – which can go as high as €200 in some cases – will only be able to place a few bets before they need to top up again. If a high roller does not wish to purchase multiple dozens of Paysafecard PINs, then a credit card or an eWallet will be better suited for those needs.
Paysafecard Fees, Deposit and Withdrawal Time and How They Affect Game Profit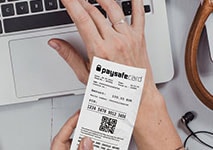 Paysafecard is a cheap and reliable payment method. Using Paysafecard will not cost you a thing, with transactions being free of charge. The only scenario in which you will have to pay is if you have not used a PIN for more than 12 months, in which case a fee of €3.00 will be subtracted for each month of inactivity, or you wish to withdraw the balance of the voucher to your bank account, which will cost you €7.50.
Deposits are carried out in a matter of seconds, being processed as soon as you enter the 16-digit code and confirm the transaction. The balance will be immediately available.
Withdrawals are not are not possible via Paysafecard. They will have to be processed via bank transfer, which the casino will be more than happy to provide.
Conclusion
Overall, Paysafecard is a good payment solution for casual players and mid-rollers, although high rollers will likely be disappointed. It will give you the opportunity to fund your bankroll in a few clicks and immediately start playing your favorite blackjack variation.
Moreover, the prepaid nature of the service allows for guaranteed anonymity, as you will not be required to submit any personal or banking information. All of this, combined with the fact that Paysafecard is accepted throughout the industry, make it a great way to finance your blackjack gaming sessions.