There are two types of online casinos offering the game of blackjack for real money, the first one being the forerunner of online gambling, where downloading a software platform is necessary in order to access the lobby, register an account and play the games. In recent years, these download casinos have given way to their instant-play brethren which makes the game of 21 accessible immediately in one's internet browser without the need of dealing with any software installation.
Instant-play blackjack is available in countless more or less known variations that players can load in the internet browsers of their mobile or desktop devices as long as they have an up-to-date flash extension.
A Few Words on How Instant-Play Blackjack Works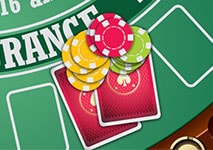 The Flash technology was introduced by US software company Adobe Systems Incorporated around 1993. Preceded by the Adobe Shockwave, Adobe Flash is a platform that enables developers to create browser-based multimedia content like online blackjack games, for instance. Virtual casinos offering the game of 21 in instant-play format are already making a transition from Adobe Flash to HTML5 which is more advanced in that it abolishes the need of additional browser plug-ins to display multimedia content no matter how complex it is.
Thanks to the introduction of this markup language, blackjack players can engage in their favorite game on any device or operating system they deem fit, be it a smartphone, a laptop, a desktop computer, a notebook, a tablet or even a smart TV as long as it has a browser that supports HTML5.
There are minimal requirements to start playing flash-based blackjack. To begin with, you need to make sure you are not running an ancient version of your browser. Also, popular browsers like Chrome have the flash plug-in pre-installed and updated automatically. Once you ascertain your browser is up to date, you simply enable the plug-in from the flash settings and you will be able to run any real-money online blackjack variation you want.
All in all, the only things you need in order to play blackjack in flash format is finding an instant-play casino that offers the game, signing up, and funding your account. Many instant-play online casinos give blackjack fans a chance to play different variations of the game in practice mode using demo credits for the purpose, but naturally one cannot win actual money this way.
Pros of Playing Instant-Play Blackjack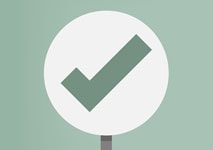 One of the biggest pros resulting from enjoying this beautiful card game in instant play format is convenience itself – you can still enjoy some high-quality action at the virtual blackjack tables without clogging up your computer's hard drive with bulky software or go through the lengthy installation procedures. This is especially beneficial for blackjack fans who have registered with several online casinos that offer a different set of blackjack variations. Who really has the time and patience to install the software clients of say five different gambling operators? We think the answer is pretty much clear.
Additionally, instant-play enhances cross-compatibility and accessibility. Anyone can play 21 at instant-play casinos no matter the type of device they use. In this vein, we would like to mention some players would be so and so unable to install come casinos' software on their computers. The software platforms of some developers, like Microgaming and RealTime Gaming, in particular, are compatible with Microsoft Windows only, so instant-play is practically a saving grace for fans of the game, whose computers run on Mac or Linux.
Diversity is another great plus of the format since casino software developers have already optimized an impressive number of blackjack variations for instant play. And we are not talking only about commonly played variations of 21 like Single-Deck, Atlantic City, Surrender, Double Exposure, and Vegas Strip Blackjack. You can explore multiple-hand variants and even try to win yourself a progressive jackpot. There are more exotic variations of the card game you can play in your browser like All Bets Blackjack, Blackjack Duel, Spanish 21, and Blackjack Switch.
Cons of Playing Instant-Play Blackjack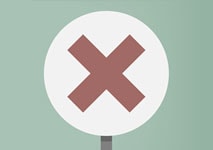 Download casinos are not dead yet no matter the high number of advantages their instant-play cousins can offer. Older releases from the blackjack collections of some software suppliers like Microgaming, for example, may not be available in instant-play format so the only way to play them would be through extra software installation.
Also, blackjack mavens who own mobile devices or computers running on older operating systems may be disappointed by the quality of the experience instant-play blackjack offers. As undemanding as this card game is in terms of technical requirements, such players are highly likely to have their blackjack experience spoilt by screen freezes and choppy movements of the cards when dealt or removed from the felt. Even more so if one plays later releases of the game that are more demanding graphically.
Then again, even if your device is not that outdated, you are bound to notice that instant-play blackjack variations are outperformed by their download versions in terms of visual quality and functionality. The graphics will not be as crisp and the loading times may also be longer since the games rely directly on your internet connection. It makes sense that you need a faster, more stable internet connection when loading a game in your browser, be it something as simple as single-hand blackjack.
Instant-Play Blackjack Limits and Performance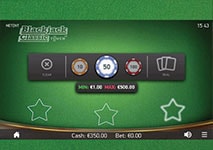 Instant-play casinos offering the game of blackjack has made it their priority to reach a larger player base which is why they offer variations of 21 with different table limits. Most instant-play casinos would offer blackjack games in low, medium and high-limit variations to suit all players' bankrolls. In some variants, betting starts at as little as $0.10 while in others, the upper limit reaches $5,000 or more.
Technical specifications also vary between instant-play casinos. The requirements largely depend on which software developer has supplied the casino with its blackjack games and when said games were released.
Some older Microgaming releases, like Spanish Blackjack and Hi-Lo 13, for example, would require minimal specs due to their outdated, less demanding graphics and animations so running them on older computers might do. The same applies to older instant-play blackjack variants by supplier RealTime Gaming, where both yours and your computer's requirements must be quite low.
This would not be the case with blackjack variations from Microgaming's graphically polished Gold Series which may not run as smoothly as the original releases of the games.
If you are unsure about what technical criteria your device must meet in order to enjoy a smooth instant-play session at the blackjack tables, you can check the casino's FAQ or ask a support representative.
Providers of Instant-Play Blackjack Games
There is a large number of casinos that offer instant-play blackjack. Rather than looking at all of them, here we take a look at the three best game developers that were pioneers in introducing instant-play blackjack to online casinos.
Playtech
Playtech is considered a veteran where instant-play casino games are concerned. Thanks to the simplicity and realism of the graphics, playing Playtech blackjack games in your browser is a real treat. Additionally, there are all kinds of variations for you to try from classic single-deck games to the multiple-deck ones where up to eight packs are in use.
All the versions are offered in flash format in most Playtech casinos so you will not have any trouble playing them. One variation that is an absolute must-try for any in-browser player is Playtech's latest release, All Bets Blackjack which supports all side bets you can possibly think of and is linked to a progressive jackpot pool. Most of the games are fully customizable enabling you to tailor them to your own preferences and pace. Our Playtech recommendations for flash players include:
Blackjack Surrender
Blackjack Switch
Duel Blackjack
UK Blackjack (equivalent to Double Exposure)
Perfect Blackjack
Lucky Lucky
Premium Blackjack
Buster Blackjack
Microgaming
Another well-known developer is Microgaming. This one, too, has several versions of blackjack that run on the Adobe Flash Player and are available across some of the most reputed casinos out there. The only difference is that the downloadable version has slightly crisper graphics but that is understandable as the flash version runs directly on the internet.
Blackjack mavens will benefit from multi-lingual customer support, multi-player variants, broad table limits, and quite decent graphics and audio. At Microgaming casinos, fans of 21 get the chance to choose from a number of popular titles:
Classic Blackjack Gold Series
Spanish Blackjack
European Blackjack Gold Series
Multi-Hand Blackjack
Hi-Lo 13 Blackjack
Vegas Strip Blackjack Gold Series
Big Five Blackjack Gold Series
Atlantic City Blackjack Gold Series
Double Exposure
Triple Sevens (with a progressive jackpot)
NetEnt
NetEnt is famed for offering exclusively flash-based blackjack content that is rather friendly to players from the low and mid betting spectra, with table limits starting at $0.10 only and reaching as much as $500 at some casinos using its robust platform. Many casinos would actually offer said variations in three formats – low-limit ($0.10 – $5), medium-limit ($1 – $40), and high-limit ($25 – $500), giving blackjack players more freedom and flexibility.
One of the features of the NetEnt software we consider particularly useful for in-browser play is the one that allows you to control the pace of the of the game, where you have a choice from 9 speed levels. The visuals are quite easy on the eyes, especially when one takes on the virtual dealers in the games from NetEnt's Professional Series. On the negative side, NetEnt's blackjack portfolio is smaller in size containing about 5 games:
Classic Blackjack
Pontoon Pro Series
Double Exposure Pro Series
Blackjack Pro Series
Single-Deck Pro Series
Conclusion
Whether you choose instant play over downloading casino software is solely a matter of personal preferences. The bottom line is instant-play is the more convenient option for players who insist on flexibility and quick access to their favorite blackjack variations.
This format is especially advantageous to players whose computers run on anything other than Microsoft Windows, which is the only operating system most downloadable casino clients are compatible with. While slightly subpar, the overall quality of instant-play blackjack variations is satisfying enough to ensure a pleasant gaming session.