The popularity of online casinos has led to the establishment of several hundreds of them on the internet. You can find a casino to play any game in a matter of minutes now. Among the various casino games, one of the most popular ones is Blackjack.
It is a simple card game that requires very little previous experience to play properly but needs a decent familiarity with the rules. After slots, it is the most preferred game by beginners. The objective of Blackjack is very simple. You just have to get cards that have a sum total of 21 at face value. If you get more than 21, you automatically lose.
The game is played against the dealer and most tables have a limit until which the dealer has to continuously "hit", as per the game terminology. The name of the game, Blackjack, refers to the situation in which you draw a total of 21 on the first hand itself.
At this point, you win one and a half times the initial bet. There are some variations of the game that are played with more than one deck and most online casinos cover all of these. Due to the popularity of the game, a lot of the casinos lure players by offering huge bonuses and free play. However, one should know that most such casinos do not let you win. In fact, you will have to pay a certain amount to withdraw the money you have won in the trial runs.
To play Blackjack for real money, you have to register yourself with one of the reputed casinos and actually have to make a deposit into the account before you start wagering. This way, you will be playing with your own money and not any make-believe bonus the casino gives you.
Pros of Playing Real Money Blackjack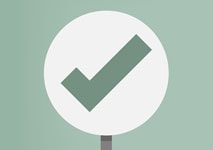 Playing blackjack for real money is one of the most thrilling experiences that you can have at an online casino. The game designed to always keep you on your toes and to carefully consider what actions you want to take for each hand. Unlike many other casino games out there, your success at blackjack will not depend on pure chance alone. There is a certain skill element associated with blackjack that has an effect on your bottom line. Basically, if you learn what to do for each possible hand combination, you greatly improve your odds and your potential for winning. This makes blackjack incredibly fun to play and it has kept the game alive throughout the centuries.
Online casinos have the capacity to offer you a wide range of unique and memorable blackjack games. In today's market, there are more blackjack variations than ever before and you will be able to play exactly the ones that are to your liking. Each variation comes with its own unique twist to the game and changes to rules to accommodate for that. While the different variations share many features, all of them are different and so is the experience of playing each one. All in all, fans of online blackjack will be treated to a wide variety of blackjack titles that land-based casinos simply cannot offer.
Cons of Playing Real Money Blackjack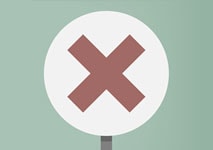 Of course, there are certain downsides to playing Real Money Blackjack on the Internet. For one, the inability to count cards will certain displease some players. While a common practice at land-based establishments for experienced players, card counting is downright impossible to do online. Whereas in a land-based venue the dealer might reshuffle the shoe only after half of the cards have been played, an online blackjack game allows the shoe to reshuffle after every hand with no time lost. As you can imagine, this means that counting cards will no longer serve a purpose.
Additionally, online Real Money Blackjack has the same pitfalls as the physical variant of the game. A series of bad losses could have a significant effect on your bankroll, though this is true for any gambling game.
Overall, there are very little downsides to playing blackjack, outside of the few obvious ones. Blackjack is one of the fairest casino games in terms of odds, with the average house edge of a blackjack game standing at ~1%. This means that it will have a minimum impact on your bottom line and the state of your bankroll will mostly depend on your ability to play the game.
Payment Methods Used by Real Money Blackjack Players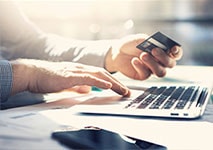 Playing Real Money Blackjack on the Internet is an easy venture for most people. However, unlike a land-based casino where you can pay in cash, at gambling websites, things simply is not feasible. Rather, you will be asked to use one of the multiple supported payment services to manage your bankroll.
Depending on the type of player that you are, certain payment services will serve your needs differently than others. In this point, we will go over the prefered payment method for each different player type.
Casual Players
Casual players are the easiest player group to satisfy. Considering that they do not deposit or wager too much money, there are very few payment services that will not be up to par. This includes all manner of deposit methods with varying limits, such as credit cards – Visa and MasterCard, prepaid services, such as Paysafecard or EcoCard, eWallets – Skrill, Neteller, ecoPayz, and more. Practically, casual players can utilize any deposit option as the maximum deposit limit of the service will usually be higher than their own deposit.
Mid-Rollers
Mid-Rollers will also have an easy time making their deposit. While they do transact more funds than casual players, their deposits are not so large that they must carefully consider which service to utilize. For the most part, Mid-Rollers tend to gravitate towards credit cards and eWallets, though prepaid cards might also be of use if they do not wish to deposit more than €1,000 at once.
High-Rollers
High-Rollers is where things get tricky. This type of player requires a payment method that can transact large sums in a timely manner. In such a scenario, prepaid services are out of the question due to their low limits. A High-Roller might get more value from an eWallet than a credit card since those tend to have credit limits. Alternatively, if they do have the cash on hand, a bank transfer might be called for, but those usually take several days to process.
Performance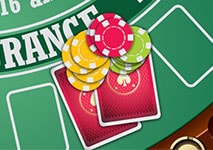 Modern Real Money Blackjack games are better than they have ever been. The technology has improved leaps and bounds from what it was in the mid-90s, truly making online blackjack a worthwhile experience.
Modern software providers allow you to play directly within the window of your browser, without the need to download any additional software. As long as you have a half-decent device, the games will run beautifully, with smooth animations and good resolution.
Conclusion
Overall, Real Money Blackjack is a great experience that every online gambler should have. The game is the perfect blend between randomness and skill, making it one of your best options when it comes to online gambling. The decision making element comes into play in a significant manner and is partly why blackjack is so engaging.
Aside from that, there are plenty of payment services which you can use to fund your balance so that you may play blackjack. Each will suit you differently, depending on your needs and the amounts that you like to wager.