Blackjack is one of the Internet's most popular casino table games. This game is played in casinos throughout the world and the same is implemented in the more convenient versions on the Internet.
The game is played against a dealer with a number of decks, varying between 1 and 8, depending on the type of blackjack. There is a huge scope for winning money in this game, so banking, in this case, is crucial for your overall experience. The best option for a successful management of your bankroll is the e-wallet. One of the most widely used e-wallets is PayPal.
Pros of Using PayPal to Play Blackjack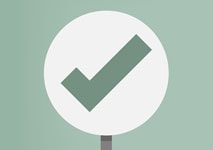 Generally, using PayPal as a payment option has a lot of advantages. They are even more in case you are a gambler in an online casino. The first pro that comes to mind is safety. PayPal is an e-wallet, which means that you gain some extra control over your finances. You have to insert money into your PayPal account before you use it, and this is the reason why it gives you a chance to keep track of your funds and not spend more than intended. Blackjack is a really quick game, so if you are not lucky enough, or simply lack the skills required, you may lose a lot of money in no time, if not careful. With PayPal you have access only to the money you have previously inserted into the e-wallet.
PayPal is suitable for all novice players or gamblers who feel uneasy sharing personal information and card details. All you need in order to use it is an email and a password.
Also, there are a lot of gamblers, who prefer live games, where there are tables with really high stakes. PayPal is perfect for that because it provides you with high deposit limits, suitable for most of the tables.
Another great side of choosing PayPal for funding your casino account while playing is that your transactions are free and instant most of the time, excluding the pending period most casinos usually have for withdrawals.
PayPal can boast with a mobile app you can download. This feature may prove quite useful while you are on the go and far from your computer. It includes everything the browser version does, but it is made compatible with phones. There are a lot of mobile casino applications, so you can enjoy a game or two wherever you are, keeping your banking simple as well.
Last, but not least, PayPal offers a deposit, as well as a withdrawal option. This makes it perfect for the type of online casinos which require that you use one and the same method for both your deposits and cash-outs.
Cons of Using PayPal to Play Blackjack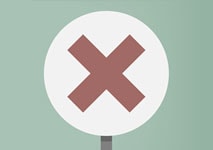 Even though PayPal is quite a convenient payment method, it has some disadvantages. You have to be fully aware of them when you consider using it, especially for making blackjack bets.
One of the major cons is that this payment method is not accepted in some casinos and even whole countries. This may be quite inconvenient for some players, who are residents of these countries or are used to playing blackjack in a particular casino they prefer. For example, using PayPal for gambling is not allowed in the USA and Canada.
The largest drawback of choosing PayPal as a blackjack payment method is its maximum limits. They can be increased, more or less, by verifying your PayPal account and connecting it to your bank account or card.
This feature of the e-wallet may disappoint some experienced high-rollers, as it restricts the amounts they can bet quite a lot.
PayPal Used by Blackjack Players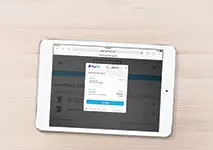 There are different types of table limits in blackjack, depending on the players and their bets. The common minimum is $2 and the usual maximum is no more than $500, but high-rollers and some mid-rollers, though, are an exception from this rule. These limits may differ, depending on the casino where blackjack is offered. The sums, mentioned below are for some NetEnt online variations of the game and may be different for other providers.
For the convenience of players, there are separate tables for the different types – high-, mid- and low-rollers. PayPal has its restrictions on the sum you can deposit and withdraw, too. It would be wise to check twice whether all these limits meet your needs and compare them to the ones your casino has, before choosing PayPal as your payment method for a game of blackjack in particular.
PayPal is a great option for casual players. The table limits for them can be from $0,10 to $5 or from $1 to $40. It all depends on the casino you are playing in. Casual players do not tend to bet large amounts of money (less than $500 on average), so most commonly, PayPal can cover their betting amounts without any problems.
Mid-rollers may use it too. There are tables with limits between $0.50 and $500. After you have verified your PayPal account, its limits become quite high. You can still bet confidently and be sure that your funds will be transferred successfully.
The case is a bit different with high-rollers, as the amounts they tend to bet are more than PayPal will sometimes allow them to. The maximum limit for sending money is $10 000 per transaction, even though you can send up to $60 000 in total. Some high-rollers may not be satisfied with these sums, as there are tables where the limits are extremely high and reach the amount of $75,000 per hand.
To all them, we strongly recommend that they choose another payment method, providing the player with bigger freedom of finances and higher transfer limits.
PayPal Fees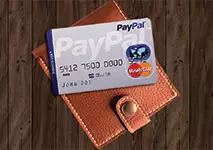 There are conversion charges for any transaction requiring currency, different from the one in your PayPal account. The usual fee for players from the UK and Ireland is between 3% and 4% above the Base Exchange Rate. For users from other than these two countries, the fee is 4% above the Base Exchange rate.
One of the reasons one may prefer PayPal to other payment methods is that deposits to and withdrawals from online casinos are usually completely free, no matter how much money you decide to insert or take out.
There may be some fees for users from countries other than the UK, when transferring money from PayPal to a card.
Deposit/Withdrawal Time
Deposits take up to 10 minutes to be processed and you can use your funds instantly after that. Withdrawals are instant, too. However, most casinos have a pending period, during which you may reverse your cashout, so you may have to wait a bit before you lay a hand on your money.
Conclusion
PayPal is a great payment method, offering gamblers a wide range of payment options in one product. For all gamblers, this is a secure and convenient payment option to choose for their blackjack game. Its instant services and free transfers, make one's experience while playing quick, easy and pleasant.
PayPal is perfect for casual players and mid-rollers, as the sums they typically bet are within the limits it has. The only ones, who may have problems with these sum restrictions, are the high-rollers. However, for all players who put security in the 1st place, PayPal is the perfect way to have fun without worrying about your finances.