RTG Roulette
Roulette is one of the most popular online casino games and it is preferred by novice players because of its simplicity and the fact that it doesn't require any skill or previous experience. It is a game of pure chance and you can win big if you make the right bets.
Yes, that's all that is needed to win this game! Roulette is the perfect game of chance. It is played with a wheel and a ball. The wheel is divided into 37 or 38 slots and each has a color, red or black, and a number. There is also a zero, set in green, and sometimes a double zero in green too. You can bet on a specific number, a color, odd or even, or a set of predetermined numbers, and many more.
The amount you win goes up as the chances of landing your number or wagered event goes down. If you bet on a number and win, you can get 35 times the initial amount. On the other hand, the right color pays back the exact amount you bet. In real-world casinos, the number is decided by throwing in the ball after spinning the wheel and in online casinos, the same process is recreated through animations and graphics.
Pros of RTG Roulette Games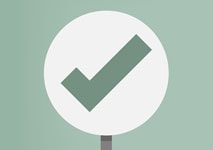 The advantages of the RTG roulette games lie in their functionality. The games run incredibly smoothly and do not lag. The graphics are still pretty good, which is usually something unexpected when a game runs so well.
RTG roulette games are also simplistic. Their design is not too fancy and does not distract from the actual gameplay. That is an important thing when playing roulette as keeping the score and keeping an eye on the history so far can help roulette players improve their strategy.
Of course, since we have now mentioned two of the features of the RTG roulette games, this is the next advantage to list. You have a small window showing you the minimum and maximum bets that can be placed on an inside and an outside wager. This window also shows you how much you are betting and the type of bet you have placed. The game offers a close-up of the winning slot where the ball has last landed as well. The different roulette games by RTG have different additional features.
The games originally allow for a wide bet range, though, of course, this may not be so as the casinos decide the minimum and maximum bets that can be placed. The roulette games by RTG also offer a high RTP percentage with a very low house edge on their French Roulette game.
Cons of RTG Roulette Games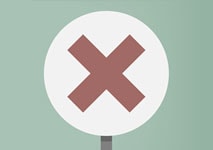 Something that needs to be addressed is that RTG offers only a few roulette games at the moment. Of course, software providers usually do not offer a wide selection of table games, let alone roulette games, but RTG's roulette collection is clearly smaller than most.
While the RTG roulette games may have a fair amount of features, not all of them are good. Some of the features can make playing impractical. For instance, if you want to change your bet you need to first click the 'Remove' button and then click on each bet to remove them one by one. There is also a 'Clear All' button but this removes all bets placed. The 'Repeat' button does not actually re-spin as well, it only repeats your last bet and then you have to click on 'Spin' additionally.
The roulette games by this software provider just aren't exactly top-notch when it comes to graphics either. As we said, they are still pretty good, but they are not nearly as good as the roulette games by other providers at the moment.
Game Performance
As previously stated, the roulette games by this software provider run very smoothly. They are not too heavy for older devices or weak internet connections. The games offer speed and fluidity, so performance is not an issue when it comes to RTG roulette games.
Limits
The bet limits set by RTG on its roulette games are a minimum bet of $1 for both inside and outside bets. However, the maximum bets differ when it comes to the two main types of roulette bets – the maximum inside bet you can place is $100, while the maximum outside bet is $200. The exception is the maximum bet of the Multiplayer French Roulette by this provider, which is $500.
RTG Roulette Games
While the choice of RTG roulette games is limited, the few games that this provider offers are worth trying. Despite the fact that their age is definitely starting to show, these games are still quite impressive. There seem to be only two active roulette games by this provider currently, so those are the ones we will discuss in more detail. By far, the most popular variation of roulette by RTG is their take on European roulette.
European Roulette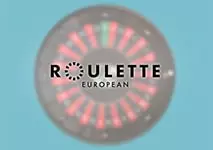 RTG's European Roulette comes with a classic single-zero wheel. The game does not offer any especially astonishing visuals but, in our opinion, that is not the most important thing when it comes to roulette games. This version of European roulette features bets that are normally associated with French roulette. To be more precise, we mean the three bet types called Orphans, Tiers du Cylindre, and Voisins du Zero. There are many betting options in this game which makes it worth your while, especially when you include the features of RTG roulette games.
American Roulette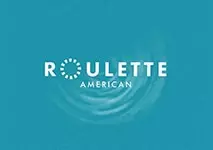 The main difference between American roulette and any other variation is the use of the double-zero wheel. It also does not include the bets that are usually available only in the French version of the game but are included in the European version by RTG as well. All else remains the same with the exception of the house edge which is higher. American roulette, no matter the provider, always has a higher edge than the other classic variations of roulette. The rest of the known RTG roulette games include Multiplayer Roulette, French Roulette, and New American Roulette.
Conclusion
Roulette is more than a game of chance – it requires strategy and careful evaluation. RTG gives roulette players an enjoyable experience with the simplistic nature of its games. The speed of the roulette games by this provider, although mostly because of their plain graphics, is still alluring to many roulette players.
Roulette is probably the easiest casino game to understand and has among the highest chances of winning. It is a great way to start playing and who knows, you might actually win a fortune here!