Paysafecard is a great prepaid option for roulette players all over the world. It is available in more than 50 countries and currencies. Obtaining it is as simple as 1-2-3. You do not need to register a card or a bank account at all. You simply have to find a sales outlet nearby and ask for Paysafecard.
For your convenience, there is a search option for these places on the website, where you simply have to fill in an address, postcode or a town. You will be shown the shops, located nearby and will have to choose the best one for you.
You will be asked for an identity document and address. Then, you will receive your card with a 16 digit PIN. You will need this code to verify all your transactions, so remember it well.
The voucher can be loaded with $10, $20, $50 or $100. Keep in mind that these sums may be different for your country. Paysafecard does not have an expiry date and will be active for as long as there are any funds left.
Pros of Using Paysafecard to Play Roulette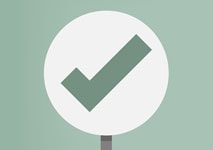 For all players who feel uneasy sharing personal information and bank account details when playing roulette online, Paysafecard is a suitable payment solution. You will not be required to create an account or register at all. All you need when making transactions is the PIN you receive when you buy such a card.
In addition, roulette is a game that keeps you really involved once you have made a few bets. So, if you are not careful enough, you may easily spend a lot more than intended. What may prove really helpful in such cases is the fact that Paysafecard is prepaid. Before you are able to play, you have to load it with a certain amount of money. This gives you the chance to think twice what the exact sum you are willing to spend is and not go any further even if you feel tempted to do so at some point.
What is more, one of the things people expect when playing online roulette games is to save some time and avoid the hassle of going to a landbased casino. Paysafecard adds up to this convenience by guaranteeing gamblers instant and free transactions once the card is active. All deposits are free and the sum you have transferred is available in your casino account within minutes.
Also, roulette games have a long history and are popular all over the world these days. Luckily, Paysafecard is available in more than 50 countries with their national currencies, so many fans of the game can enjoy it, keeping their banking as secure as possible at the same time.
While shopping, you have the option to insert several codes and combine the sums left in a few cards so that you can spend the money and empty the cards. Luckily, you can do the same thing in an online casino. So, do not worry if you do not have a card with the whole sum you would like to deposit. You can use a few in order to do this.
Last but not least, for all gamblers on the go, Paysafecard works equally well on both a computer and a mobile device. Many casinos, offering roulette games have a mobile application, too. So, enjoying your favorite game anywhere at any time is not a challenge for you anymore.
Cons of Using Paysafecard to Play Roulette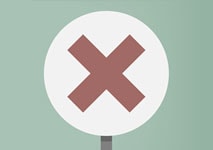 However convenient Paysafecard may be, there are some significant drawbacks that simply have to be noted here. To begin with, as it is only a voucher, Paysafecard has very low maximum deposit limits. On the other hand, roulette games sometimes involve quite lavish bets and table limits. This is the reason why this payment method is not quite suitable for players who tend to go big with their bets.
What is more, there are many casinos which require that you use one and the same payment method for both your deposits and your withdrawals. However, you cannot cash out any money with Paysafecard, because it is just a prepaid voucher. So, if you play roulette in such a casino, you will have to choose another payment method for your transactions.
It is quite disappointing that, having been authorized, deposits can no longer be reversed, so you do not have the chance to redeem your money if you change your mind after the deposit.
Paysafecard Used by Roulette Players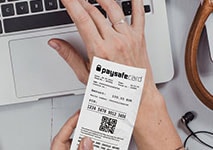 All roulette games are extremely involving and if one is not careful enough, they may lose a huge amount of money in no time. This is even more possible with inside bets, as your winning chances are very low, considering the fact how precise your bets are. Managing your bankroll properly should always be a priority. Paysafecard is perfect for the purpose of this, as it is prepaid and you only have access to the sum you have previously inserted.
Depending on the type of roulette, the minimum and maximum bets may vary quite much. In European roulette, the maximum sum you can stake can exceed $500, but for Mini Roulette, this is the table maximum. These amounts of money, of course, can be pretty diverse. The examples above are from some NetEnt variations, but may not be the same for other providers.
Usually, in online casinos, there is a deposit minimum (between $10 and $20 most of the time) and a deposit maximum (commonly around $1,000). For this reason, it would be wise to check the deposit minimums and maximums for Paysafecard in your country and make sure they meet your needs.
Of course, there are various types of players, depending on the amount of money they are willing to bet. The limits Paysafecard has may not appeal to the ones who are used to going big with their bets.
Paysafecard is perfect for casual players. They do not tend to bet much, so the limits this card involves will not stop them from playing to their full potential.
The case is a bit more different with mid-rollers. The sums they are ready to bet (up to $500) are sometimes too high for Paysafecard and in that case, we strongly recommend that they pick another payment option from the ones their casino offers.
Sadly, this payment method is quite unsuitable for high-rollers, as the sums, they usually bet exceed the amounts Paysafecard allows quite a lot. For all gamblers of this type, there are other available prepaid options which will allow them bigger freedom of betting.
Paysafe Fees and Deposit Time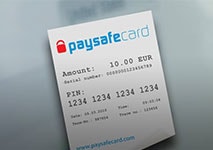 In the first place, Paysafecard is quite convenient because it does not require you to pay anything when making deposits. Furthermore, all of them are instant and the sum you have inserted is available in your casino account within a few minutes.
Your card has no expiry date. However, after 12 months, you will be charged with a monthly maintenance fee of $2 (or the equivalent in your currency). The money will be cashed out from your card balance.
There are some casinos which accept only a limited number of currencies, so it may be necessary for you to pay a conversion fee if you make a deposit in a currency, other than the one in your card.
These fees are based on the Daily Exchange Rate. Happily, there is an automatic converter on Paysafecard's website, where you can see exactly how much it will all cost you.
If you decide, after all, that Paysafecard is not for you, you may redeem your money and close the card. Paysafecard will charge you $7,50 (or, again, the equivalent of this sum in your currency) for the procedure.
Conclusion
To sum it up in a few words, roulette games involve a lot of risk and adrenaline, which when combined together may lead to some pretty unpleasant financial consequences. So, responsible management of one's bankroll is the key to successful playing.
The prepaid voucher Paysafecard is a great alternative for all roulette players, who need security of banking and extra control over their finances while playing. Getting such a card is quick and easy and you will not have to provide anyone with your bank account details when making deposits in your favorite casinos anymore.
The mobile version of Paysafecard gives you the opportunity to play roulette even while on the go, as there is a long list of countries, where this payment solution is available. Paysafecard, of course, has its disadvantages, too. The major one is that the deposit limits are quite low, which has the potential to stop many high-rollers from using is.