Online casinos' main goal is to recreate the atmosphere of landbased casinos, bringing the gambling action as closest as possible to players. They offer a healthy variety of games and make an effort to give you the right ambiance without forcing you to leave your home. By all standards, roulette is a staple in any casino and those that operate online are not an exception to this rule. Pretty much everyone and their grandma has at least a rudimentary grasp of this iconic game and how it plays. A small ball is tossed onto a spinning wheel while the crowd surrounding the table waits with bated breath for the ball to lose its momentum and decide the outcome of the toss.
Minus the noisy crowd, this is pretty much the way the game plays online where roulette players are facing two options – one that requires them to download a casino software client and install it on their hard drive and another one, where they can play directly over the internet in their browsers. One can argue which the better option is. What remains a fact is that instant-play roulette is gaining in popularity with the improvements in broadband speed and more and more online casino players are transitioning to this format.
Roulette's Transition from Software Clients to Instant Play
In the mid-1990s, when the first online casinos offering roulette sprouted in cyberspace, the game was largely available through the downloadable platforms of gambling operators. At the time, access to the internet was largely possible via a dial-up connection. In order to connect to an internet provider, players had to dial a phone number on a standard telephone line, which translated into everything loading at a snail's pace.
This made browsing multimedia content in one's browser what can best be described as a slow and painful process. The only solution for online roulette players was to install their preferred casino's software client on their desktop computers since this method was far less demanding and reliable on their connection's speed. Of course, to actually place an inside or outside bet, roulette players needed internet to establish a connection to the gambling operator's server. Although such downloadable roulette games run via the software client, the outcomes of the bets are recorded on the casino's website.
With the advance of the new century, dial-up internet gave way to broadband which provided a much more reliable and speedy connection. This was when instant-play roulette really took off. Nowadays, one can observe the tendency of more and more emerging online casinos providing roulette variations solely in the instant-play format.
The main difference here is that all the betting action takes place directly on the casinos' websites. Many previously released instant-play roulette games rely on the Adobe Flash technology to run in desktop or mobile browsers, which is to say the minimal requirement to play is to add the flash extension to your browser. Some popular browsers like Chrome come pre-equipped with said flash extension so that one only needs to enable it and keep it up to date to run roulette games. Many recently released instant-play roulette variations rely on the more robust HTML technology which reduces glitches and eliminates the necessity of using additional plug-ins to play, making the iconic game of chance even more accessible.
Pros of Instant Play Roulette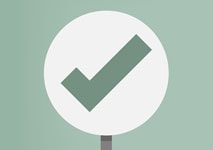 It would only be fair to say instant-play roulette's advantages greatly outnumber its shortcomings. Though smaller in comparison to what some download casinos can offer, the number of roulette variants released for instant play is steadily on the rise. Instant-play roulette is a great option for all fans of the Devil's wheel, no matter what device they play on, be it one that runs on Linux, Mac, or Microsoft Windows.
In comparison, many older downloadable casinos were exclusively created for Microsoft Windows which was the most commonly used operating system at the time when online gambling first became a thing. So good luck with finding a downloadable casino client if you are looking to play roulette on a Linux or a Mac-based computer.
Many instant-play roulette varieties respond beautifully when played in the browsers of mobile smartphones unlike some of the older download variants which are to remain forever "locked" within older casinos' downloadable platforms. What type of browser and smartphone you own is irrelevant for instant-play roulette fans, especially if they choose variations developed in HTML5.
There is no need to clutter your hard drive, installing game after game which can sometimes be a lengthy process especially if you attempt to install the entire catalogs of several online casinos. If you grow tired of playing roulette, you can just skip to your casino's other categories of games where you can find a vast range of slots and other table games of chance like baccarat, craps or Sic Bo, for instance.
Cons of Instant Play Roulette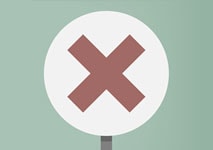 If there is one fault of instant-play roulette, it has to do with the more limited number of variations offered in this format. When the first online casinos were introduced to the broader public, they were exclusively available via downloadable software since the speed of players' internet connection was not sufficient to sustain the features of casino games.
Because of this, the majority of the online roulette variations released at the time were exclusively developed for play on a downloadable software, giving downloadable casino clients a nice head start.
Recently launched roulette variants may not boast as seamless and speedy performance as some of their downloadable cousins. Even more so if the player is running them on an older operating system. The loading times are not as fast and neither are the graphics as clear as those in the download versions of the games. This makes perfect sense since instant-play roulette games rely solely on one's internet connection to operate.
Players with a slower connection and outdated operating systems should prep up for a gaming experience that is far from optimal. The screen may freeze occasionally, not to mention the ball's movements on the wheel may appear rather jerky. Not very pleasant, considering this greatly slows down the speed of this otherwise dynamic game.
Instant-play roulette lacks in variety, with some variations still being unavailable for in-browser play.
Instant-Play Roulette Limits and Performance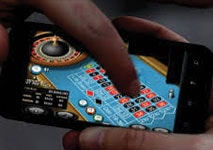 It is difficult to talk about instant-play roulette limits since these are hugely different between online casinos and software suppliers.
The fact of the matter is if you are a casual player who enjoys a few ball tosses only once in a while, you are not required to even have that much of a bankroll to play roulette in your browser. Some software suppliers like Playtech cater to the needs of players on a budget with games like Penny Roulette. You guessed it – you can enjoy this game in instant play for as little as $0.01 per coup.
Mid-rollers have an even broader choice since minimum roulette bets at many instant-play casinos generally range between $0.10 and $5. Table maximums at mid-roller tables also vary, with some software suppliers like Playtech offering players a choice from several upper limits. So if you are feeling lucky on a hot streak, you can risk as much as $500 and even $1,000 per coup at some of the in-browser roulette tables, i.e. if your bank can sustain such large bets.
High-rollers will not struggle for long before they find instant-play roulette, either, especially if they prefer a more interactive experience in one of the live-dealer casinos. If your appetites cannot be satiated by mid-roller bets, why not try some of the live tables streamed from the lavish studios of Evolution Gaming? Not only are the games streamed in excellent quality but you get to choose from more sophisticated varieties like Immersive Roulette, Lightning Roulette, and Speed Roulette.
VIP patrons at some Evolution casinos have exclusive access to the tables at Salle Prive where it is not unusual for table maximums to reach and even exceed $50,000. Some operators like William Hill would even run tables with maximum bets amounting to the jaw-dropping $500,000.
If your device is new and your internet connection – stable enough, you will enjoy satisfyingly crisp graphics and fast loading times with instant-play roulette. The features of the virtual roulette tables largely overlap between popular software suppliers like Playtech and Microgaming. Some of the functionalities you can anticipate include hot and cold number statistics, history showing you previous coups' results, autoplay, fast play, advanced neighbor bets, and racetracks for the single-zero tables.
Popular Software Suppliers of Instant-Play Roulette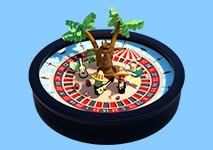 There are several major names when it comes to supplying online casinos with quality instant-play roulette variations, starting with the veteran Microgaming. Although the Isle of Man-based company's download collection is far more extensive, it lacks no diversity of in-browser roulette variations. The titles we recommend are European Roulette Gold, French Roulette, and Premier Roulette whose graphics can easily surpass those of many other table games from the software supplier's portfolio.
Microgaming's 2002 release Roulette Royale may not be as visually impressive but it compensates with a progressive jackpot that is known to reach six-figure amounts. The supplier's Multi-Wheel Roulette Gold is a breath of fresh air with its eight wheels while Multi-Player Roulette offers greater interactivity since it supports a chat facility, allowing an unlimited number of players to communicate with each other and comment on the outcomes.
Another mention-worthy name is that of Playtech which offers almost exclusively instant play in most of the casinos that feature its games. Roulette fans, in particular, will be floored by the enormous variety of games they can load in their browsers. The choice is vast indeed so we shall list some of the most attention-grabbing titles from Playtech's portfolio, namely Roulette Deluxe, Diamond Bet Roulette, 1001 Roulette, 3D Roulette, Mini Roulette, and Multi-Wheel Roulette (unlike Microgaming's version, this one plays on six wheels).
Of course, the standard single-zero and double-zero varieties are also available in instant play. Playtech is also notorious for designing progressive jackpot variations of this captivating game, such as Frankie Dettori's Jackpot Roulette, Dragon Jackpot Roulette, Superman's Roulette, and Age of the Gods Roulette where it is not uncommon for the pools to award millions in prizes.
It is impossible for one to talk about instant-play roulette without mentioning the Swedes from NetEnt, whose collection can be played exclusively in-browser but spans as little as five varieties of the casino classic. NetEnt compensates for the lack of quantity with quality, though, as each of these five games' graphics are stellar.
There are the usual American, French, and European varieties along with Mini Roulette, which plays on a miniature wheel containing numbers 0 through 12 only. NetEnt truly shines with Roulette Advanced, a graphically stunning single-zero variant with lots and lots of cool features like percentage statistics on the rate of odd/even and black/red results along with a history board, and information on the hot and cold numbers. The game also supports special bets like red and black splits, neighbor bets, a racetrack, and autoplay (which we still recommend you to use sparingly with a smaller bank).
If roulette is your game of choice, you will not experience any problems finding an instant-play variation regardless of your budget's size.
Conclusion
Roulette is a great game to start playing and instant roulette is the best fun to have. This is a great alternative for players who demand greater mobility and the ability to be able to load their favorite games on any device and in any browser they choose. Many instant-play casinos would also give prospective customers a chance to check the available roulette variations with free practice credits with no loss of money.
Instant-play roulette variations are offered in a huge range of table limits, with bets starting at as little as a single penny to reach the impressive half a million at some of the live-dealer tables. The best part of playing roulette in your browser is that you can actually win some money when you are bored.