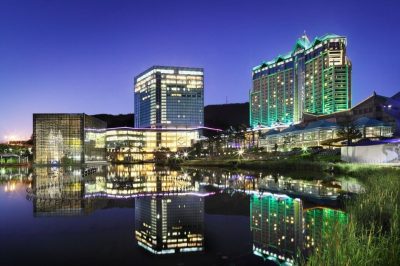 The owners of Kangwon Land, the only South Korean casino resort where local residents are permitted to gamble, announced their decision to keep the gambling venue closed until 6:00 AM on February 29th. As the initial decision for the closure, Kangwon Land Inc made the announcement in a special filing to the Korea Exchange.
As CasinoGamesPro already reported, the original decision for a temporary closure due to safety measures to prevent the spreading of dangerous coronavirus was officially unveiled on February 23rd. Initially, the closure was supposed to be until 6:00 AM on February 26th and was announced as a precautionary measure to stop the spreading of Covid-19 infections across the country.
The original announcement of Kangwon Land Inc followed the South Korean Government's response to the outbreak of the deadly coronavirus, confirming the highest alert level. According to information released by the country's health authorities yesterday, over 1,100 people have been infected so far. South Korean health authorities have also confirmed 12 death cases from the virus. This makes it the country with the second-highest number of confirmed Covid-19 cases on a global scale, after China.
Kangwon Land Revises Its Projection for Expected Losses Due to Casino Closure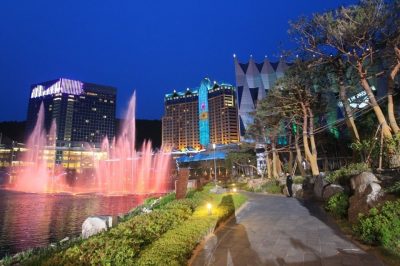 For the time being, there are about two dozen counties and destinations across the world, including Singapore and Macau, which have levied their restrictions from South Korean travelers. Tours and flights to the country are also being canceled. According to information provided by Macau authorities, all flight services between South Korea and Macau have been cancelled until March 1st.
In its latest filing, the owner of the only casino resort accepting South Korean residents also revised its projections for the expected loss following the period of casino closure. This time, Kangwon Land boosted the expected loss, projecting a loss of approximately KRW22 billion (about $18.1 million) during the extended shutdown. The latest estimate was based on the daily casino revenue in full-year 2019 of Kangwon Land. At first, the gambling firm projected losses of approximately KRW11 billion (about $9 million).
Earlier in February 2020, the gambling operator revealed that the full-year net profit of Kangwon Land Inc in 2019 grew by 12.7% year on year, thanks to stronger sales and lower costs. According to an earnings filing, the profit generated in the 12-month period that ended on December 31st, 2019 amounted to KRW335.06 billion, in comparison to almost KRW297.24 billion in 2018.
As previously explained, residents of South Korea are currently allowed to gamble only at the Kangwon Land casino resort, which is situated in the Kangwon province. Despite the fact it is currently the sole authorized provider of casino gambling services to South Korean residents, the company is still being regulated by the authorities and is subject to significant monitoring and control from the local government.