Entropay Casino Withdrawal
EntroPay is one of the more popular means of withdrawing your casino balance to your personal bankroll. This service has long been used by online gamblers to receive their winnings and its popularity is only increasing with time. It offers a lot of versatility, with multiple ways to pay and to cash in when you are done.
Considering that ever more online casinos are supporting EntroPay, we believe that it is only fair that you should be informed about this service. Therefore, we would like to present you with a comprehensive overview of using EntroPay for the purposes of withdrawing.
Pros of Using EntroPay for Withdrawal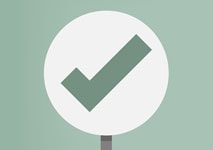 EntroPay is an online payment service that is built in association with the popular credit card company, Visa. It differs from other payment options in that EntroPay is a virtual credit card in itself and functions just as a normal credit card, but only for online purchases
In addition to featuring a virtual Visa Card, it functions as a MasterCard and runs on bank transfers as well. This is among the best methods for your online casino needs as almost all the casinos accept credit cards. Moreover, unlike credit cards, this is prepaid so you don't need to get your credit history verified!
A lot of casinos offer EntroPay as a payment option but you can make withdrawals to your EntroPay account if prepaid Visa cards are accepted. Simply select EntroPay and provide your 16-digit virtual credit card number and the amount will be credited to the EntroPay account. Since most casinos have the rule of the same payment option for both deposits and withdrawals, you will have to use EntroPay for depositing as well. Enter your virtual credit card number and you are good to go!
Withdrawing from your EntroPay account is quite easy. You can link a bank account and transfer it directly or credit it to your virtual credit card to make payments online. EntroPay is very quick in processing and it takes around 2 business days for the money to be credited to your bank account.
EntroPay has a premium feature that lets you upgrade to a proper plastic credit card from your virtual credit card. This can be used at ATMs, conventional merchants, shops etc and the amount will be deducted from your EntroPay account. Get that exciting new gadget with your earnings from online casinos! EntroPay is available all over the world and even customers in the United States but restrictions prevent US customers from gambling on online casinos.
Cons of Using EntroPay for Withdrawals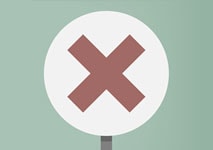 Of course, no service is without its faults and EntroPay is certainly not perfect. While there are not too many downsides to using EntroPay we believe that you should still be informed about any possible mishaps. For starters, EntroPay is not free as other services are. To top up your EntroPay balance, you will have to pay a minimum of 1% of the total sum in commission. Moreover, any EntroPay Transfer that you make from your credit or debit card will also be charged a 1% commission. If you wish to withdraw your EntroPay balance to your bank account, the charge for that would be between €1.99 and €9.99.
Additionally, something else to consider is that an EntroPay MasterCard will likely not be able to process withdrawals at some online casinos. The MasterCard company has declared itself against online casinos and refuses to clear payments issued to MasterCard holders from certain websites. If the casino in question does not support EntroPay transfer, then you will have to rely on a different method to withdraw your winnings.
Granted, these will only affect a small portion of the user base, but it is still important that we cover them. The vast majority of users will not have a problem with these cons, though it does not hurt to be aware.
EntroPay Withdrawals used by Casino Players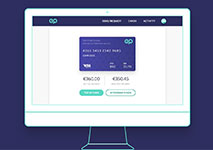 EntroPay is a solid service and as such, it is suitable for all player types and it has a lot to offer you when it comes to withdrawals. There are two different ways to withdraw to your EntroPay account. One is via the EntroPay card that you are issued, the other being via EntroPay Transfer.
An EntroPay card withdrawal will be much like any other credit or debit card withdrawal. It will take between 3 and 5 business days to clear after the casino approves the transaction. It should be noted, that EntroPay MasterCard holders may not be able to withdraw their winnings at certain online casinos.
An EntroPay Transfer, on the other hand, will be much quicker, usually clearing within a few hours of sending the transaction. If an online casino support EntroPay Transfer, it is advised that you utilize that option rather than withdraw via your EntroPay card.
EntroPay does not charge users for receiving payments and has some pretty loose limits, making it suitable for all kinds of players, including casual players, mid- and high-rollers.
EntroPay Fees and Withdrawal Time and How They Affect Game Profit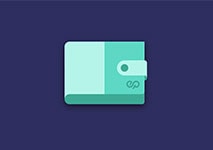 EntroPay does not feature a complex pricing scheme, preferring to deal with percentages rather than specific numbers. Making transactions from your EntroPay balance is completely free of charge and receiving funds will not cost you anything either.
However, when you top up your EntroPay balance you will likely pay 1% of the sum in commission. Moreover, an EntroPay transfer from a credit or debit card will also cost you 1% of the whole sum. Withdrawing your EntroPay balance to your personal bank account will set you back between €1.99 and €9.99, depending on your jurisdiction.
Most importantly, requesting a withdrawal via EntroPay will be completely free and you will not have to worry about the service eating into your profit margin.
Conclusion
Overall, EntroPay is a great way to receive your winnings in a quick and timely manner. The service is relatively inexpensive and you should have no trouble in setting it up. Moreover, you will also be able to receive a Visa or MasterCard prepaid card which you can use to make transactions if an online casino does not support EntroPay transfer.
With low fees and quick processing times, there is nothing that can dissuade us from recommending EntroPay. It is as good a payment service as you can get in today's industry and it is really simple to use.