Credit Card Casino Withdrawal
Credit cards are a very convenient way to make payments both online and otherwise. They reduce the amount of cash you have to carry and are much safer. As far as online payments are concerned, they are the most efficient and definitely one of the safest ways to pay as the security is almost unbreakable thanks to CVV codes and authorization.
Credit cards, especially Visa and MasterCard are among the most popular payment methods for online casinos, for both withdrawals and deposits.
Almost all the online casinos offer a credit card as a payment option. Among the many, Visa is the most popular with MasterCard coming second. Hardly any casinos offer AMEX or Discover payment options.
Both Visa and MasterCard are reputed to be the safest way to make deposits at casinos. When you register at a virtual casino, you will have to choose the type of credit card you want and then provide the details such as credit card number and CVV code.
After this, you will have to make an authorization, either through email or a unique code from a mobile phone. Once this is all done, you can make deposits to your casino as you please and they will be charged as any payment. Visa has a nominal service charge of 2-3% for deposits and MasterCard charges around the same.
When you wish to withdraw from a casino through the credit card, which will be the most likely option as online casinos only offer the same payment option for deposits and withdrawals, the money from your casino account is transferred to the bank account linked to your credit card. In some cases, if you have a credit card from an online payment system such as the PayPal credit card, your amount can be credited to your online account.
Pros of Using Credit Cards for Casino Withdrawals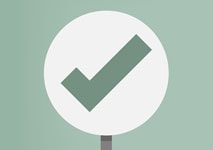 Credit cards are the most common deposit option at the majority of virtual casinos. Since it is often used as a withdrawal solution, too, you can enjoy the convenience of utilizing your credit card for all of your casino transactions.
In addition to the benefit of using your credit card for both your casino deposits and withdrawals, you will have to provide your card's details only the first time you utilize it for your deposits. This means that you will be able to request a cash out in no time, as the virtual casino will have your details automatically saved.
Another advantage of using this payment method for your withdrawals is the fact that it is extremely safe. There are several reasons why credit cards are such a popular payment method and the high level of security they provide is definitely one of them. Every time you withdraw your gaming funds via your credit card you can be sure that the transaction is protected with the latest encryption technology.
You will find out that you will have an easy time managing your funds via your credit card as the process is extremely easy to utilize and it takes no time to initiate a cashout.
Since credit cards are among the most popular payment methods in online casinos, it is fairly easy to find a virtual casino which will allow you to cash out your winnings via this option. What is more, interactive players can find numerous web-based casinos that accept credit cards issued by different companies. This is a big advantage as it can help as many players as possible to manage their gaming funds in a fast and easy way.
The speed of transactions is also a positive side of cashing out your casino winnings via credit cards. Compared to some alternative withdrawal methods, it usually takes, at most 3 business days to receive your casino funds.
Cons of Using Credit Cards for Casino Withdrawals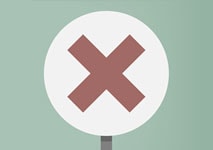 As with any other payment solution, credit cards do have their weak points. It depends on your needs and preferences whether this withdrawal solution is suitable for you.
As it was mentioned earlier, there are plenty of online casinos that accept credit cards as payment options. This being said, you might be restricted to utilizing only a certain brand when it comes to virtual casinos. The most commonly accepted credit cards are those issued by VISA. Since the company is one of the biggest card issuers, you can easily find a virtual casino that will allow you to use your ViSA card for your payments.
MasterCard is the second brand that can often be seen as an accepted payment method at online casinos. However, although it is an extremely popular card issuer, there are some gaming websites that only accept deposits and withdrawals via VISA.
American Express users will probably have the hardest time to find a virtual casino that will accept Amex cards as a payment solution.
Another rather big disadvantage of using credit cards for your online gaming is the fact that many virtual casinos do not allow players to utilize their credit cards for withdrawals. This means that after making a successful deposit and playing for a while, interactive players will have to look for alternative methods to cash out their winnings. This is why it is recommended that you check your payment options before signing up at a web-based casino.
Whenever casino patrons use credit cards for their withdrawals they are often charged additional taxes. They often depend on the banking institution of the players, but it can definitely be more cost-effective if you opt for another withdrawal option.
Although credit cards do not offer the longest transaction process time, there are methods that can help you get your casino winnings in less than 48 hours. If you cannot wait to receive your gaming funds, you might opt for another cashout option.
Last but not least, many virtual players avoid using credit cards for their payment at online casinos. The reason for that is that they are asked to provide their card details whenever they initiate a deposit or a withdrawal. Sharing such important information can sometimes be risky and lead to someone taking advantage of the sensitive data you share.
One of the biggest disadvantages of credit cards is that players often have no control over their spendings. This means that there is always the chance of overspending, especially if you are on a losing streak and you are desperately trying to win money by gambling.
Credit Card Taxes and Withdrawal Time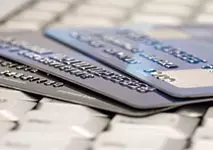 There are some virtual casinos which will not charge players any additional fee for using credit cards for their withdrawals. This is definitely a great perk that casino patrons can enjoy. However, this is not always the case as some online casinos will charge you a certain percent of the amount you are withdrawing. This is why it is advised you check whether using a credit card will cost you any extra charges while playing online.
In addition to the additional charge that some virtual casinos impose, credit card companies often exact their own fees that apply to the withdrawals from gambling websites. You also have to pay monthly and annual fees which can be quite bothersome.
If you opt for cashing out your casino winnings via a credit card, you usually have to wait between 1 and 3 business days to receive your money. Although this is not the slowest transaction time that you may encounter, there are definitely methods which will allow you to get your winnings in less than 24 hours.
Conclusion
This banking option definitely has plenty of advantages when it comes to fast, secure and easy management of your gaming budget. Almost every casino offers credit cards as payment methods and these are by far the most convenient.
If you are a VISA or MasterCard user, you can be sure that you will be able to find plenty of online casinos that will allow you to make deposits and withdrawals via your credit cards. However, not all credit cards can be used to make withdrawals so it is best to check with your bank first. At the end of the day, it is up to you to chose whether this payment solution will be the best one for you.