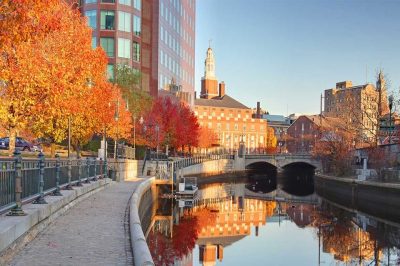 The beginning of the week saw the Governor of Rhode Island Gina Raimondo sign a bill under which mobile sports betting is to become legal in the state.
The new legislation will make sure that a mobile application is created in order to allow local residents to place bets on sporting events as long as they are within the borders of Rhode Island. Under a special measure, aimed at customer protection, all individuals who would like to use the application will be required to register in person at one of the state's casinos before their account is activated and they are allowed to gamble on live sports events.
The supporters of the measure under which mobile sports betting is legalized have explained that the addition of the new type of gambling to the state's market. In a statement, Dominick Ruggerio, the Senate President, explained that expanding the local gambling sector with mobile sports betting would provide the residents of Rhode Island with a new option for all of them who are willing to enjoy this form of entertainment.
Apart from that, it would bring further economic benefits to the state, bringing the money flow beyond the walls of the Twin River Casino Hotel.
Mobile Sports Betting Comes after Liberalization of US Sports Betting Market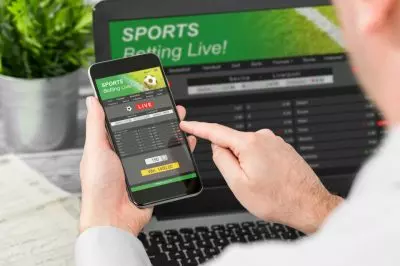 The bill, which was signed into law by Governor Raimondo yesterday, was introduced by Dominick Ruggerio, President of the Democratic Senate, and Nicholas Mattiello, Speaker of the Democratic House, as a new source of income for the state and a way to make sports betting more convenient for local residents.
The Democratic Senate's President has previously explained in a statement that the expansion to mobile gambling would be a great addition to the Rhode Island gambling market. The fact that the Governor of the state signed the proposed bill into law was no surprise, especially considering the fact that the budget proposed by Raimondo for the fiscal year which is to start on July 1st, 2019, includes proceeds of $30 million generated from sports betting, including new $3-million revenue generated by mobile gambling.
Sports betting was legalized and launched by the state of Rhode Island after the decision of the US Supreme Court to lift the federal ban on this type of gambling that had been imposed by the Professional and Amateur Sports Protection Act of 1992 (PASPA).
Of course, the mobile sports betting bill also faced some opposition, with some state lawmakers sharing their fears during the debates that the addition of sports betting could boost problem gambling rates among Rhode Island residents. Earlier in March, the Republican Party even threatened to file a legal action to prevent mobile sports betting from entering the state of Rhode Island, claiming that the measure should first be approved by local voters.