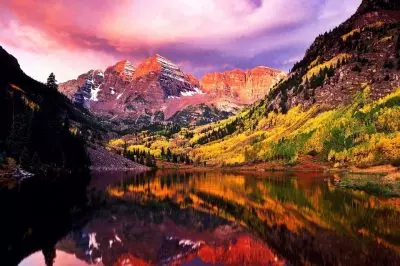 Lt. Governor Donna Lynne put her signature under a proposed piece of gambling legislation turning it into law which is set to bring further clarity to Colorado regulations of gambling services.
As CasinoGamesPro reported at the beginning of May, the bill which is aimed at dealing with illegal gambling arcades across the state of Colorado was given the nod in the Business, Labor & Technology Committee, overcoming the latest hurdle before reaching the Governor's desk.
Under the bill, which was sponsored by bipartisan politicians such as Representative KC Becker, Senator Bob Gardner, and Representative Paul Lundeen and got officially turned into law on Wednesday, so-called "simulated gaming activity" laws were clarified. In addition, the new piece of legislation is focused on making some amendments to certain terms, such as "gambling", "simulated gambling device" and "prize".
The politicians who backed the bill, as well as some organizations and members of the public have claimed that the number of illegal gambling arcades across the state has been rising. According to the proponents of the HB 1234, the arcade machines have been breaching local gambling legislation by offering a form of gambling outside the three cities where gambling activities were legal only.
House Bill 1234 to Close Legislation Loophole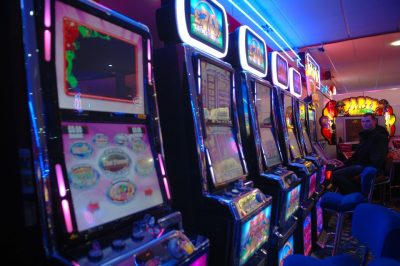 The measure, called House Bill 1234, has reached the Lt. Governor's desk after in April, three individuals were charged on 430 counts in terms of illegal gambling operations at three Denver gambling venues. Two of the three sites were raided in October 2017 after an undercover investigation carried out by FOX31 Problem Solvers. According to the police officers who took part in the raids, the devices hosted by the gaming venues were examples of machines which go round the gambling laws of the state of Colorado.
As previously reported by CasinoGamesPro, the proposed piece of legislation was seeking to close a legal loophole which gave local gambling operators the chance to offer arcades outside Black Hawk, Central City, and Cripple Creek. The three afore-mentioned cities are the places where gambling is legally allowed in the state. The bill which was yesterday added to the legislative framework of Colorado is set to change a 2015 statute to suspend the arcade machines entirely.
Arcade owners, on the other hand, have already opposed the measure, arguing that the machines were games of skill which was why they could not be described as a form of gambling. Prosecutors and law enforcement officers of the state, however, have explained that the arcades resembled slot machines, which logically makes them a form of gambling.
Colorado has strictly regulated gambling activities. Local voters have approved gambling in the three cities mentioned above, with a number of other exceptions in place, as gambling services are also offered by the Ute Mountain Ute and the Southern Ute Indian tribes.