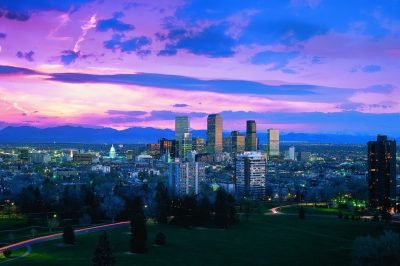 Yesterday, Colorado lawmakers passed a bill focused on tackling illegal gambling arcades on the territory of the state. The House Bill 1234, which last week was given the green light in the Business, Labor & Technology Committee, is seeking to close a legal loophole that provided gambling operators to offer arcades outside the three Colorado cities where gambling is legally allowed – Central City, Black Hawk and Cripple Creek.
Now, the proposed piece of legislation is to be sent to Governor John Hickenlooper, after getting the approval of both the state House and Senate. The HB 1234, sponsored by Republican Representative Paul Lundeen and Senator Bob Gardner, as well as by Democratic Representative KC Becker, is set to change a 2015 statute to fully suspend the arcade machines.
As CasinoGamesPro has already reported, local legislators have pushed with their plans to impose stricter regulation on the constantly increasing of arcades across the state, saying they were "games of chance" allowing to customers to win money prizes. Their actions faced the opposition of arcade owners, who argued that arcades were actually games of skill, which was why they could not be constituted as gambling.
However, according to Colorado prosecutors and law enforcement officers the games offered at the so-called arcades were very much alike slot machines, which made them a form of gambling.
Arcade Games Under Fire in Colorado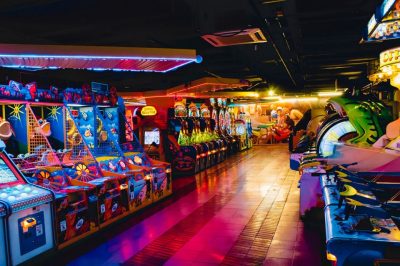 Lately, a number of arcades were raided by the Colorado Bureau of Investigation and other police agencies. According to local media reports, a number of operations in certain residential areas have been closed by police.
For the time being, the state of Colorado has strict regulation of gambling activity. Back in 1990, local voters gave the nod to legalize gambling in the three above-mentioned cities. There are also a few exceptions, since gambling is also offered by the Southern Ute and the Ute Mountain Ute Indian tribes.
The proposed HB 1234 bill was backed by politicians, members of the public and organisations claiming that illegal gambling arcades in Colorado were increasing in number. According to the supporters of the piece of legislation, the arcades in the state have been violating local laws, under which gambling operations are limited to three cities only.
HB 1234, which is now set to head to the Governor Hickenlooper's desk, has not been the first attempt made by Colorado lawmakers to impose a ban on arcade games offering in the state. The bill follows a 2015 measure under which establishments offering so-called "Internet sweepstakes" games were targeted. The 2015 measure, however, did not have much success, as an El Paso County judge found that the piece of legislation lacked enough constitutional clarity. This time, however, the HB 1234 has been aimed at games offering players to win monetary prizes of $25 and more.