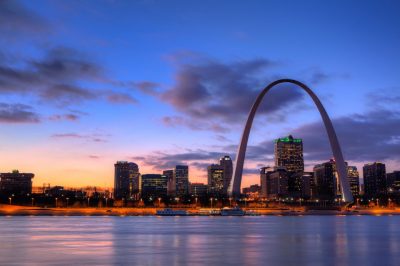 Yesterday, a judge from the Platte County Circuit Court ruled that a Kansas-based company is guilty of illegal gambling promotion in the first degree. The crime is categorized as a Class E felony that cares a monetary fine that could amount to up to $10,000.
According to analysts, the ruling faced by Integrity Vending LLC, a company based in Shawnee, Kansas, will probably result in various consequences. For a long time, gaming operators have been arguing that their slot machines are legal under the existing Missouri law. However, the Missouri Highway patrol and a few county prosecutors have disagreed with these claims, saying that the slot machines were not legal gambling devices under the existing state's gambling legislation.
Last year, slot machines, also known as video gambling machines, have led one prosecutor to file criminal charges aimed at preventing their further spread in the state of Missouri. As a result, Kansas-based Integrity Vending LLC faced a felony charge of promoting illegal gambling in Platte County. At the time when the charges were unveiled, the Platte County Prosecuting attorney Eric Zahnd highlighted that games of chance were not legal in the state.
Judge Thomas Fincham has long been awaited to make a ruling on the case and bring some clarity on the question of what kind of games are actually allowed under the Missouri law. A trial was held on August 25th, with Judge Fincham scheduling a sentencing hearing for November 23rd.
In briefs issued after the trial, Integrity Vending LLC argued that a so-called "prize viewer" function of its slot machines eliminated the element of chance from its games, which is why the games could not be considered gambling devices.
Slot Machines Considered Illegal Form of Gambling in the State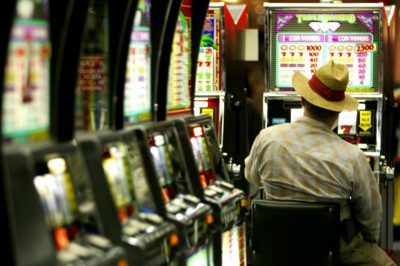 As part of the above-mentioned function, a player could see the outcome of a wager before actually proceeding with it. However, if the viewer shows that a player will lose, customers are still required to place the losing bet so that they get another chance of winning. The prize viewer function is not required to be used by players.
In a post-trial brief, the Platte County Prosecuting Attorney Eric Zahnd shared that if a player was not aware of the so-called prize viewer feature or decided not to use it, slot machines were no different than no-chance games (NCG).
The unregulated slot machines have faced increased criticism due to their stealth nature. According to estimates provided by state officials, there were about 14,000 of these terminals in clubs, bars and gas stations on the territory of the state in 2019. The machines have also been criticized for the fact that, as an unregulated form of gambling, they have not been donating any of their proceeds to state coffers. On the other hand, problem gamblers who are addicted to the slot machines could not take advantage of any government resources and there are no rules aimed at protecting consumers from low payouts.
The legal case that is currently being faced by Integrity Vending was given a start after a police officer in Parkville spotted three of the slot machines in a local convenience store. According to court documents, another set of terminals was spotted at another convenience store in the city. As a result of a search warrant, two of the machines at the second store were seized.
At the time when the lawsuit was started in 2019, it became clear that the legal question that needs to be resolved is whether or not the machines constitute a game of chance, such as video poker or slot machine games. Prosecuting Attorney Zahnd shared that Integrity Vending had agreed to remove the terminals in case they are determined to be an illegal form of gambling.