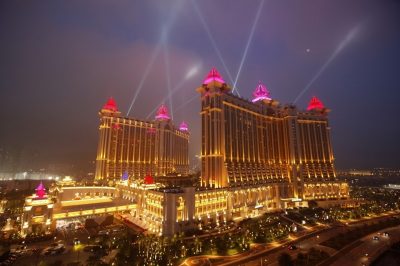 Galaxy Entertainment Group, a global gambling company based in Macau, has revealed that the group has "no affiliations" to any online gambling and betting operations. The gambling giant made the statement to warn the wider public about fraudulent gambling websites that could be exploiting the brands of the company by inflicting harm on users. In its statement, posted on September 8th, Galaxy Entertainment explained that it could not be identified with any specific online gambling or betting platforms.
The special notice was published on the official website of Galaxy Entertainment and its properties – Galaxy Macau, StarWorld Hotel and Broadway Macau – have no links to online gambling and betting sites. The company and its branded properties also rejected any direct or indirect authorization of websites or related companies to act as affiliates and offer any form of web-based gambling and betting services on behalf of the group and its brands.
Galaxy Entertainment Group called for people, who suspect that they had found a fake gambling and betting website, to get in touch with the police. Apart from that, the gambling company said people should tell the police in case they were approached by any suspicious persons claiming to be associated with Galaxy Entertainment in relation to the abovementioned illegal gambling and betting websites.
Galaxy Entertainment Coult Start Legal Action to Prove Its Claims in Court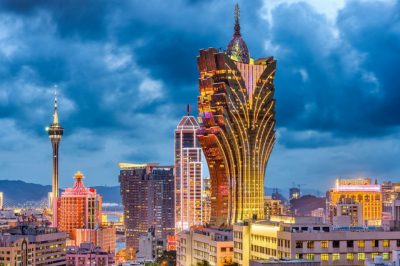 For the time being, online casino gambling is not officially allowed to be offered as a gambling product in the Macau market. According to reports, some retail casino operators have recognized the latest coronavirus pandemic as an opportunity for themselves and the jurisdictions they are hosted in to reconsider their practices by allowing some forms of online gambling.
The Covid-19 pandemic outbreak resulted in extensive closure of land-based gambling venues on a global scale, including the ones situated in the special administrative region of Macau. The step caused massive financial losses to global gambling companies and resulted in customers from all over the world turning their eyes to online gambling and betting sites offering various gambling options. Unfortunately, some of them are operating illegally, implying affiliate connections with some of the biggest gambling companies in the world, including Galaxy Entertainment.
In its statement posted on its website yesterday, Galaxy Entertainment explained that it should not be held responsible for any monetary losses or other harms that may have occurred as a result of any individual or entity's access to such fake and illegal gambling or betting websites. Apart from that, the gambling group shared that it could take legal action against anyone who infringed on its corporate identity and exploited the use of its established brands without official permission.
This is not the first time when Galaxy Entertainment Group has faced such problems. In addition, several Macau-based gambling companies have also warned the public about illegal gambling websites that had been fraudulently exploiting their respective brands in order to do harm to customers.