The American video gaming company Electronic Arts Inc is facing a class-action lawsuit in the state of California, after more than 100 gamers have taken it to court seeking damages estimated at $5 million.
The players claim that loot boxes included in the "Ultimate Team" game mode offered by Electronic Arts Sports, which has been part of popular video games such as FIFA 19 and Madden NFL, are a form of gambling and are not legal.
Kevin Ramirez, who is the lead plaintiff, filed the lawsuit on August 13th. The legal action claims that the loot boxes used in the Ultimate Team are specially designed to lure gamers to gamble. Mr. Ramirez, who says he has spent a total of $600 on the in-game items of Ultimate Team since 2011, also claims that the video gaming company relied on getting its customers hooked on gambling. The lawsuit describes Electronic Arts' Ultimate Team Packs as loot boxes, which are no different than a gambling bet.
The legal claim of $5 million is trying to justify the potential scale of the threat to the wider monetization model that contemporary video games use. These games are developed and designed to operate as continuous gaming platforms and are very much dependent on in-game transactions.
In-Game Transactions Boosted EA's Digital Revenue Streams to Over $4 Billion during Lockdown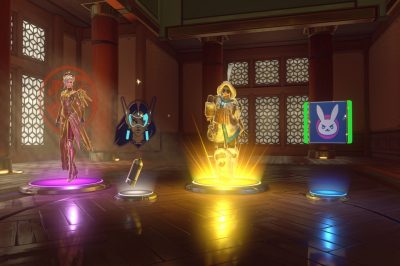 Electronic Arts' digital revenue streams, which include game downloads and in-game transactions, increased to more than $4 billion during the period of the coronavirus pandemic lockdown.
For the time being, the sale of loot boxes that are part of the so-called in-game items is a major part of the contemporary video games' commercial model, especially when it comes to sports-based games. Such monetary transactions are on the basis of certain game models and are used by operators to generate profit.
When it comes to the Ultimate Team Packs available in both FIFA 19 and Madden NFL, video gamers are given bronze-level players to start with and then could get access to upgraded players through the gameplay. Gamers, however, are provided with the chance to avoid the challenges and difficulties that are typically faced on the way to unlocking premium features by paying for "Packs", which basically are loot boxes. The packs provide a randomized allocation of gameplay-related items that would make it easier for gamers to develop their accounts.
In addition, the Electronic Arts' Ultimate Team is involved in a secondary market that allows gamers to trade some items they have previously acquired either by play or purchase. The items are traded for in-game currency.
Video game developers offer different versions of the above-mentioned "packs", which are also offered at different prices. Depending on the price paid for the pack, the premium level items or features received the player could also vary. The use of so-called loot boxes and microtransactions in video games has been under intense scrutiny all over the world in the last few years, with anti-gambling campaigners insisting that such in-game items are a form of gambling and should be regulated as such.