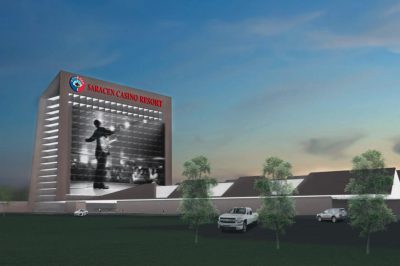 Pine Bluff City Council passed two important resolutions during the latest council committee meeting. Both resolutions were unanimously approved.
The Council gave the green light to a resolution under which Mayor Shirley Washington was allowed to make an agreement to lease a property to Saracen Casino Resort. The deal would include a two-month lease of a building owned by the Bank of America that is situated in downtown Pine Bluff at the price of $2,000 a month.
The resolution was unanimously passed by council members, with all seven votes and no discussion held on the matter. One of the council members – Win Trafford – recused himself from the vote.
Previously, Saracen Casino Resort's officials had shared they needed more space to train about 1,000 gambling floor workers ahead of the casino's opening set for October 1st. The $35-million casino project is being developed by the Quapaw Nation.
As part of the 2-month lease agreement, the casino operator will use the first-floor lobby and the Main Street annex until September 30th. There is a renewal option for the deal until December 30th, 2021, in case the building is used for hiring and training new employees. As mentioned above, the casino resort's officials agreed to pay $2,000 every month for the right to use the property. The company will also cover all utility taxes and premises cleaning services.
Leased Property Will Be Used for Staff Interviews and Training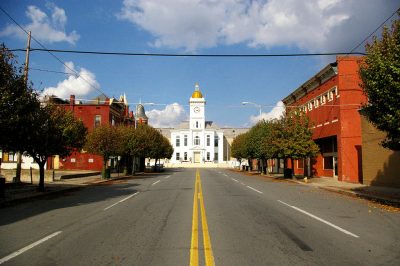 As revealed by the program manager of the Saracen Casino Resort, Carlton Saffa, the company would probably start using the leased property as soon as possible. Last week, Mr. Saffa shared that it was likely for the company to start using the space by the end of the week.
He further noted that the property will initially be used by the company to hold interviews with prospective employees applying for some of the 1,000 positions that have been opened at the casino. As revealed by the Saracen Casino Resort's program manager, the jobs at the venue range to everything from security, food services and other options, and a bigger space was necessary for the company to first conduct the interviews and then hire and train the individuals who are to join the casino resort team. A phased orientation process is also set to be held as soon the company hires the new employees.
Furthermore, it became clear that Saracen officials had taken into consideration some other lease options in the area in the shorter term but the Bank of America property was considered to be the best option for the purpose because of its central location, size and the fact that it would help the Quapaw Nation keep its commitment to the region.