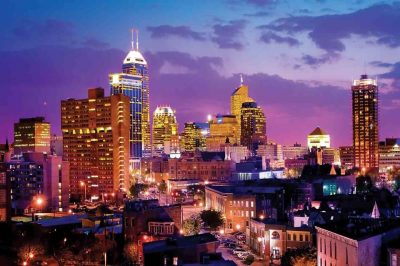 After two of the largest gambling operators in Nevada joined forces to form a new entity, Churchill Downs got the unique chance to take control of its biggest rival in Louisville, the Caesars Southern Indiana casino.
When approached by an analyst, who wanted to question him about the potential interest of the gambling operator in further expansion, Bill Carstanjen, the CEO of Churchill Downs, refused to reveal whether his company might consider making an offer to take over the gambling complex. However, gambling industry experts believe that such an acquisition would be a smart move, as it would provide Churchill Downs with the chance to operate more legal gambling services across the river, including sports betting.
According to Ed Feigenbaum, taking over the Caesars Southern Indiana casino would be great for Churchill Downs. Mr. Feigenbaum also predicted that such an acquisition could face very little state regulatory obstacles, with the company expanding its presence and adding to its customer base in Indiana. The analyst further noted that a casino takeover deal would guarantee a link between Louisville and the rest of the Chicagoland properties.
Mr. Feignbaum believes that the gambling company has the financial resources to carry out such a deal, which also means that it would probably face no problems with the licensing process, especially considering the fact that the competent regulators have already given their approval for Churchill Downs' sports betting partnership with Rising Star.
Eldorado Resorts and Caesars Entertainment Finalized Their $17.3-Billion Merger Deal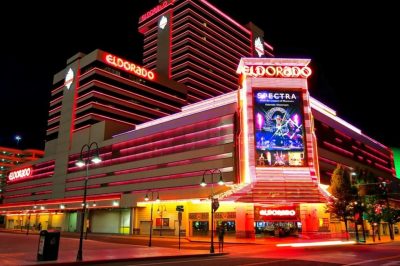 At the beginning of July, the Indiana Gaming Commission approved the $17.3-billion merger between Eldorado Resorts and Caesars Entertainment Corp. that ended up creating a massive gambling conglomerate on a global scale. The deal, however, was permitted only after the executive team of Eldorado Resorts agreed to dispose of three Indiana properties in order to make sure that the market concentration of the newly-formed operator would not be extremely high.
As CasinoGamesPro reported, the gambling conglomerate, named Caesars Entertainment Inc., would control between 50% and 60% of the overall gaming revenues in Indiana, so regulatory authorities had to make sure that the company disposes of no less than two gambling properties to make that percentage 40% or lower.
The boss of Eldorado Resorts, Tom Reeg, has hinted that Caesars Southern Indiana could be put under the same conditions, with agreements to divest available until the end of 2020.
When asked about Churchill Downs' plans for the future, the CEO explained that the operator saves cash that could be used for purchasing potential targets of its acquisition list. However, he refused to specify whether Caesars Southern Indiana casino was one of those targets, saying that it would not be appropriate to comment on any asset that is currently operational.