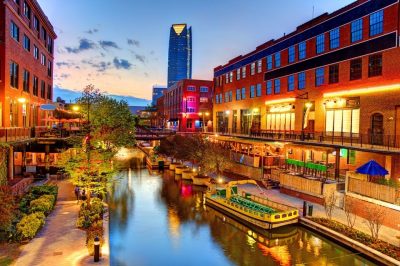 Earlier this week, Oklahoma Governor Kevin Stitt once again lost in his court battle against local Indian Tribes, as a federal district judge ruled that his interpretation of the tribal gaming compacts between the tribes and the state was wrong.
US District Judge Timothy DeGiusti sided with Oklahoma tribes that their compacts with the state were renewed automatically for 15 more years on January 1st, 2020. Nine Native American tribes were part of the lawsuit, including the Choctaw, Chickasaw and Cherokee nations, plus the Quapaw, Citizen Potawatomi, Delaware, Muscogee (Creek) and Seminole nations. The Wichita and Affiliated Tribes joined the legal battle at a later stage.
The ruling of the federal court judge is a significant legal victory for the Indian tribes involved in the process, as they have been opposing Governor Stitt's interpretation of the compact's auto-renewal for over a year. The argument between the two parties started in the summer of 2019, when Oklahoma's Governor started arguing that the Native American nations' gaming compacts were set to expire. At the time, Governor Stitt said he wanted to renegotiate the agreements.
The Governor insisted that the licensing of racetrack-based electronic gaming provided by the local Horse Racing Commission did not constitute governmental action as implied under Part 15(B) of the Model Compact. His arguments, however, failed to persuade the federal judge.
Governor Stitt Exceeded His Authorities, a Previous Court Ruling Says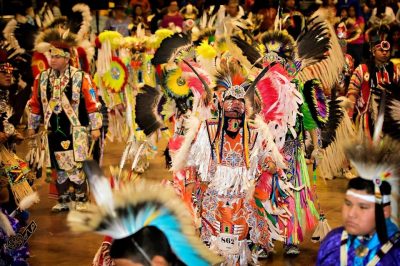 The decision of Judge DeGiusti follows a ruling of the state Supreme Court that read that Oklahoma's Governor had exceeded his authority in signing new gambling deals with the Otoe-Missouria and Comanche tribes, and a ruling of the US Supreme Court that upheld tribal sovereignty in criminal matters.
According to the Oklahoma Supreme Court, the new gaming compacts agreed between the state and the two above-mentioned Indian tribes are not valid under state law. On July 21st, the state Supreme Court ruled that Governor Stitt exceeded his authorities in signing the compacts, because the agreements would have permitted a form of gambling that is currently illegal in Oklahoma, such as sports betting.
Reports say that over $1.5 million have been spent so far by the Governor's Office in legal fees related to the gaming compacts, and the expenses are expected to increase even further.
The recent ruling of the US District Court Judge DeGiusti favored the tribes, including the ones that joined the lawsuit at a later stage. The legal battle sought the court to decide whether the gaming compacts of the Native American tribes really expired on December 31st, 2019, as claimed by the Governor. Judge DeGiusti's ruling says they did not.
The tribes have claimed that their compacts with the state were automatically renewed for another 15 years, once Class III electronic gaming on racetracks was legalized by the state. Such games have been available at Oklahoma City and Claremore racetracks for 15 years.