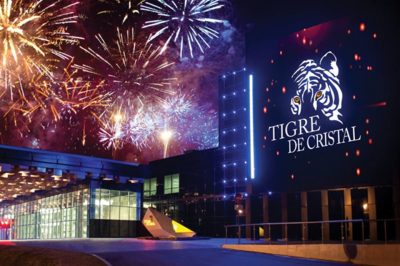 Suncity Group Holdings is taking over underwritten shares in the owner of the Tigre de Cristal casino resort's owner Summit Ascent Holdings. The shares are worth HK$1.24 billion.
Suncity is acquiring the shares from the Hong Kong-based private equity firm Victor Sky, which is currently fully-owned by Summit Ascent Holdings. After the completion of the purchase, Suncity Group is to own and control almost 70% in Summit Ascent, with the company expected to effectively become a subsidiary of the emerging global gaming empire of Alvin Schau, who is one of the biggest organizers of high-roller junket trips to Macau.
On June 1st, Suncity Group Holdings announced that it would boost the combined stake it holds with Victor Sky in Summit Ascent Holdings from 24.74% to 69.78%. Suncity first purchased a small stake in Summit Ascent in 2018 which it boosted to over 20% in 2019, following the appointment of Mr. Chau at the firm's Chairman position.
As mentioned above, Summit Ascent currently operates the Tigre de Cristal casino in Russia's Primorye gaming zone. After the completion of the purchase, Suncity will have increased participation in the casino, which, according to some analysts, will end up with the gambling giant helping the VIP business of Tigre de Cristal grow further. Reports say that the company is preparing for the second phase of the casino resort that could open by the end of 2021.
Tigre de Cristal Remains the Sole Operating Casino in Russia's Primorsky Krai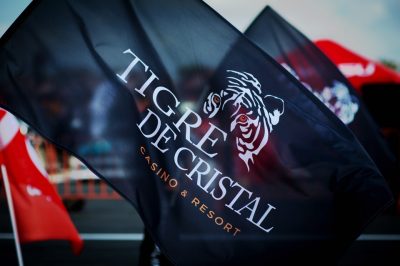 Since 2009, gambling has been banned everywhere in Russia, except in Krasnodar, Primorsky Krai, Kaliningrad and Altai. At the time that happened, President Putin himself revealed that Primorsky Krai is planned to be transformed into the local version of some of the largest gambling destinations across the world. However, none of these plans have been fulfilled as 11 years later, Tigre de Cristal is the only casino resort that is in operation.
The biggest initial investor in Summit Ascent was Lawrence Ho, founder and chief executive officer of Melco Resorts. It is Mr. Ho and his investment in the casino that have brought the casino resort to reality. Then, in 2017, he decided to sell off his entire stake in Summit Ascent following the financial difficulties experienced by Tigre de Cristal in its first two years of operation.
The casino integrated resort currently features a gaming floor with 50 table games and 300 slot machines. The resort also features a hospitality option with 121 guest rooms, as well as three restaurants. It has become a lucrative investment opportunity for Mr. Chau, who has been willing to boost his business presence throughout Asia.
Previously, Tigre de Cristal officials have confirmed that the casino is set to add more VIP gaming tables as part of its upcoming expansion. The latter is expected to be unveiled as the second phase of the property.