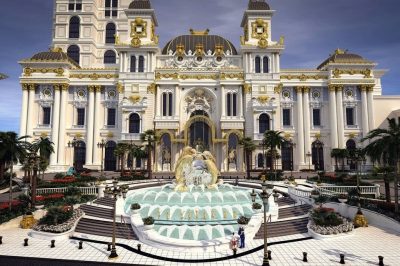 Edward C. Deleon Guerrero, the chairman of the Commonwealth Casino Commission, urged Imperial Pacific International to respond to the Financial Crimes Enforcement Network's (FinCEN) request to provide more details related to possible violations of the Bank Secrecy Act.
At the casino regulatory body's meeting on Thursday, Mr. Guerrero explained that he sees two ways for the industry to "die". The first one is by violating the FinCEN regulations, and the second one is by not paying their vendors what they owe. In case both of these conditions occur, the presence of the operator in the industry will be seriously threatened.
As previously revealed by IPI Holdings Limited in its annual report for the year ended December 31st, 2019, on March 4th, IPI was addressed by FinCEN with a request to provide it with certain documentation and information relevant to compliance with regulatory requirements for the period from October 2016 to present times. The company's report stated Imperial Pacific International is still preparing to submit the required data to FinCEN.
As a regulatory body that investigates organizations for terrorist financing, international and domestic money laundering and other financial crimes, FinCEN has warned the company that there were some obvious violations of the Bank Secrecy Act and the regulations associated with it. The agency further noted that it took into consideration possible implementation of civil money penalties or IPI could face additional enforcement action.
IPI Allegedly Breached Labor and Tax Laws, Along with Casino License Agreement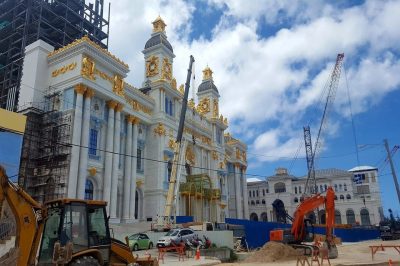 Now, the newly-appointed chairman of the Commission reminded that the company had no other option but to immediately respond to the FinCEN's request. He further noted that IPI must allocate all available resources to resolve the issue as soon as possible, in case it does not want to see the entire gaming industry dead.
In addition, the regulatory body's chairman called for the company's officials to provide some more information on the allegations that IPI breached labor and tax laws, as well as a casino license agreement. Still, no commentary on the matter was made by either of the IPI officials who were present at the meeting. For the time being, the company has no Chief Executive Officer, which according to Mr. Guerrero, is also a cause for concern.
As the Commonwealth Casino Commission's chief explained, the board of directors of IPI needs to understand that the company needs to address its utility bills immediately. He shared that the company needs some strong leadership at the moment, especially considering that the casino license held by the company for both non-gaming and gaming, so the construction issues are very closely connected to the agreement.
According to Representative Tina Sablan, who took part in the meeting via video call, all the issues faced by the company spoke of the doubtful financial viability of IPI.