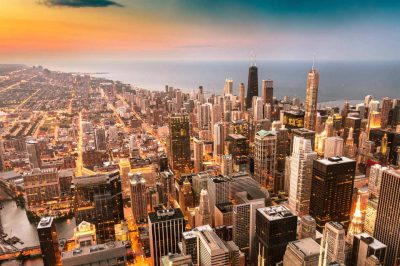 Chicago Mayor Lori Lightfoot has explained that her conception of a city casino is part of a much bigger entertainment complex. Ms. Lightfoot, however, has not provided any more details on the possible timetable of such a project.
According to the Mayor of Chicago, in order for the city to maximize the chance for new jobs, fresh revenue and long-term economic growth that had been provided to it by the General Assembly, the casino should be part of a larger entertainment complex. She shared that, in her opinion, the city needed a world-class entertainment district that involves a casino. Ms. Lightfoot further noted there was a lot of work to be done before such a project is finalized.
Before it adjourned its pandemic session, the Illinois General Assembly gave the green light to the tax-and-fee amendment that was necessary to make a casino venue in Chicago economically viable and attractive to a developer. Mayor Lightfoot also helped in order to make this happen. He considered it a great personal victory after the project has been locked in the making for decades and described the progress as a "critical step toward" ensuring fresh revenue for the city of Chicago and the state of Illinois.
Five Sites Considered to Host the Chicago Casino Project So Far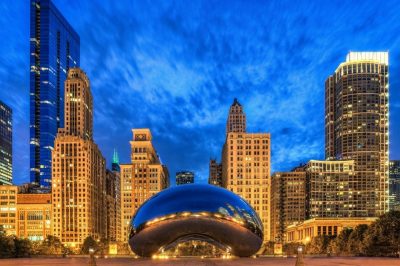 Ms. Lightfoot received some questions regarding the planned Chicago casino at a time when retail gambling venues across the state of Illinois still remain shut as part of the lockdown and social distancing measures. There have also been fears that the casinos may not be able to attract the number of customers they normally used to attract until a vaccine for the coronavirus is found.
As mentioned above, Chicago's mayor has not provided any details about the possible location of the casino and explained that she did not want to fuel any speculation on the matter. She explained that it is Governor Pritzker who needs to take the next step, as he needs to sign the bill to make the casino construction possible in the first place. As soon as this happens, City Hall will start considering the results of various surveys, studies and focus groups on the local residents' opinion for the best possible location for the casino.
Last summer, Chicago City Hall addressed a consultant to study five sites on the West and South sides and check which ones of them were most likely to attract financing. Still, at the time, Mayor Lightfoot called for local residents not to get fixated on the five locations, because there was nothing definitive in the list.
According to the results of an earlier study of the Gaming Board, the tax and fee structure for a Chicago casino was so burdensome that it could hardly attract an investor. Still, a casino situated near the city center and in close proximity to high-quality hotels and tourist attractions could have a chance to generate satisfactory revenue despite the onerous fee and tax structure.