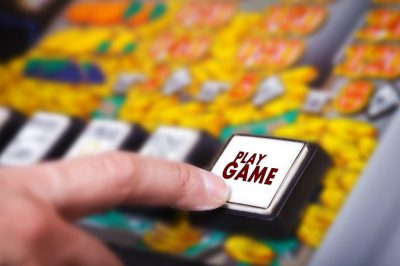 An ordinance aimed at creating a new liquor license classification to permit video gambling and alcohol consumption at local convenience stores and gas stations has been approved by the Oswego Village Board.
After the Illinois Gaming Board has officially allowed video gambling to be offered in land-based establishments that hold an on-premise liquor license, the Oswego Village Board gave the green light to video gambling in 2013.
In 2019, village officials were ordered to start drafting some amendments to the code in order to create new organizations of liquor licenses that would allow gas stations to offer video gambling. However, the process was delayed, as the owner of the 7-Eleven, Jack Nevin, asked to be granted a liquor license that would permit him to obtain a video gambling license for his store.
According to Mr. Nevin, such a license would put him in the same conditions as gas stations. So far, he has run 7-Eleven for 30 years and gasoline has never been sold at the place.
As mentioned above, Oswego officials were approached by the Illinois Gaming Board and Illinois Liquor Control Commission that asked them to create a new classification for liquor licenses that would provide convenience stores to offer on-premise consumption of alcohol. Such permission, on the other hand, would allow convenience stores to also offer legal video gambling terminals there.
Now, the Oswego trustees voted unanimously to back the establishment of the new classification of liquor licenses.
Video Gambling Area Must Not Surpass 50% of Venues' Publicly Accessible Area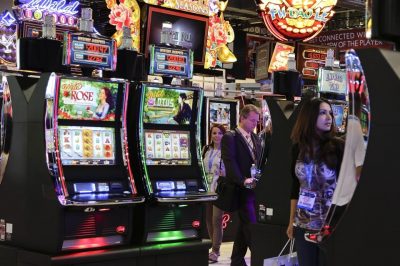 Under the provisions, store owners are required to place barriers between their regular retail sales area and the area where video gambling terminals would be situated. Also, as explained by an Oswego Village Clerk, the gaming area has to occupy less than 50% of the publicly accessible area of the venue.
Only individuals at the age of 21 or older would be able to access the video gambling machines. That sector is required to be separated from other areas by a physical barrier and the entrance to it must be in view of at least one employee of the business.
Under the new rules, alcohol service at such establishments is to be limited to beer and wine, with the venue being allowed to serve one alcoholic drink per hour per customer. Furthermore, according to the Oswego Village ordinance, no customer will be served more than two glasses of wine or two beers. Also, no signage indicating that alcoholic beverages are being sold at the place will be allowed on the premises or the surrounding property.
On the other hand, when it comes to individual convenience stores and gas stations, such venues would be still required to apply for the newly-created liquor classification and license to offer video gambling services. In order to do that, they will have to get the approval of the Village Board.