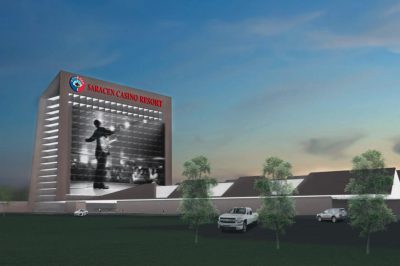 Last night, the Pine Bluff City Council decided not to back the resolution to ask the Saracen Casino Annex operators to postpone the casino opening with 30 days.
The resolution, which is sponsored by Council Member Ivan Whitfield, would have directed Pine Bluff's Mayor to address the annex' management and request that the casino venue delay opening until June 18th. However, it was turned down by five to three votes, with the Lloyd Holcomb Jr., Bruce Lockett and the sponsor of the resolution Ivan Whitfield being the only ones who supported it.
By the time when the City Council meeting was held on Monday evening, the casino had been operating for almost eight hours after resuming operations at 10:00 AM on the same day. Last week, the Health Department of the state has approved the limits on the annex capacity, restrictions on operating hours, social distancing requirements and sanitizing protocols, along with the implementation of requirements for personal protective equipment. All of the aforementioned measures were part of a 34-page health and sanitation protocols plan that the owners of the casino submitted to the state for review, consideration and approval.
The resolution's sponsor Mr. Whitfield provided some reasoning for his proposal, sharing his concern that a new wave of coronavirus infection could hit Pine Bluffs in the days to come as more businesses resume operations and more residents become socially active.
Resolution Opponents Argue City Council Has the Right to Make Such Requests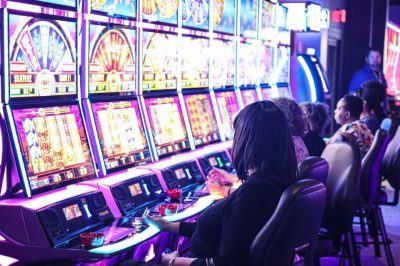 One of the Council Members who voted against the resolution, Glen Brown Jr., challenged whether the City Council had the right to make such a request. He further reminded that making one particular business inoperable for one more month would not change the fact that other businesses are allowed to operate.
The sponsor of the resolution said that the Council had the authority to ask but that did not mean it would suspend casino operations, as the decision whether or not to honor the request would be up to the management of the casino venue, which makes such a delay a voluntary decision.
Althea Hadden-Scott, City Attorney, has explained that the City Council has the legal right to make the request but it is practically all it can do, as it is the Governor who has control over the businesses' operation. She further noted that mayors have tried to close businesses since the beginning of the coronavirus pandemic but the Governor made it clear that they are not entitled with the authority to do so.
As mentioned above, the casino had operated for almost eight hours by the time of the Council meeting. Casino officials refused to make the Monday attendance numbers public but the project manager for Saracen Development, Carlton Saffa, explained that the restart of operations was successful. He shared that hundreds of people attended the opening of the gambling venue, which had made sure it was in line with all socially distancing protocols.