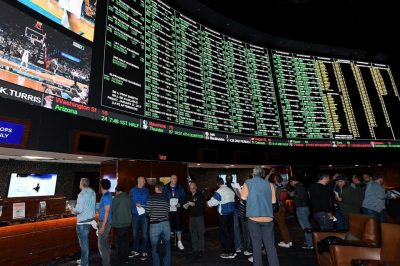 Louisiana seems to be approaching the moment when it could become part of the US states that offer legal sports betting services to their residents. Yesterday, the state Senate gave the nod to a piece of legislation that would put the question of whether to approve sports betting before voters in the 64 parishes in Louisiana. Two other states, Maryland and South Dakota, have already decided to put the sports betting issue for a vote on their November ballot.
On May 13th, Louisiana Senators voted 29 to 8 for the proposed piece of legislation. The bill, called SB 130, is sponsored by Senator Cameron Henry and seeks to put the question for the sports betting authorization for a vote on the November 3rd ballot. A similar draft on the issue, called SB 378 and sponsored by Senator Ronnie Johns, was also placed on the Senate agenda yesterday.
There is another bill, HB 357, sponsored by Representative Tanner D. Magee, which is pretty much the same with the Senate bill. Yesterday, it was taken for consideration to the House Committee on the Administration of Criminal Justice. In case the proposed piece of legislation is passed by the House, the bill is set to go to Governor Edwards' desk for final approval.
Approved Sports Betting Bill Heads to Louisiana House for Consideration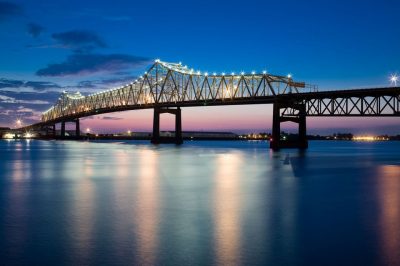 As mentioned above, the approved bill is now heading to the House for debate. Despite the progress made by the bill in the state's legislature, the scope of the sports betting activities, including sports that would be allowed to bet on and where sports bets would be made, would have to be considered in an additional piece of legislation to create the regulatory, licensing and tax structures.
So far, previous efforts to legalize sports betting have been unsuccessful to reach final approval. A year ago, a similar piece of legislation was rolled out in the House and Senate but after gaining the approval of the Senate, it faced some opposition in the House and did not manage to proceed any further. The bill would have made it possible for voters in every parish to take part in referendums and decide whether to approve or not the proposed changes in the state's gambling sector.
Now, the 64 parishes on the territory of Louisiana would be required to vote on permitting sports betting before it is allowed to proceed further to the legislature. If it receives the voters' support on the November ballot, the proposed piece of legislation would give sports betting a chance to start in the end of 2021 or the beginning of 2022.
Some forms of gambling, such as casinos, video poker terminals and riverboats, are already legal on the territory of Louisiana. The state, however, has so far struggled to get sports betting into the spotlight, unlike its neighboring states of Arkansas and Mississippi that have already make it legal.