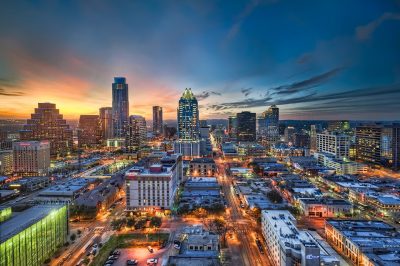 The Texas Governor Greg Abbott has been urged by national and statewide anti-gambling organizations to ban the sale of lottery tickets for 30 days as part of the state's measures following the coronavirus outbreak and the following lockdown that is resulting into some economic setbacks.
On April 21, the Texas Lottery reported a $112-million increase in its instant scratch-off ticket sales over the previous week, just at the time when the Federal Government started initiating the Covid-19 stimulus checks. The figure represented a 16% growth in sales in comparison to the ones generated in the same period a year ago.
The chairman of one of the anti-gambling organizations operating in the state, Rodger Weems, commented that the surge in the instant scratch-off lottery ticket sales show that a lot of money has been misspent in too many cases, by too many local people. His organization, Texans Against Gambling, has been calling the Governor of Texas to issue an executive order to suspend the lottery ticket sales temporarily, as part of the emergency measures to fight the coronavirus pandemic.
For the time being, there has been no response to these calls by the Governor's office.
Lottery Ticket Sales Could Be a Public Health Risk at Times of Coronavirus Pandemic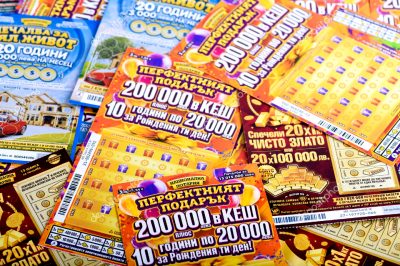 Texans Against Gambling and other anti-gambling organizations claim that the continued sales of lottery tickets at times of crisis when people are more anxious and more vulnerable financially, only fuels addictive gambling behavior. They also say that such sales growth presents a continuing public health risk.
For the time being, online sales of lottery tickets are not permitted in Texas, so people are only allowed to buy tickets at brick-and-mortar convenience stores and other outlets, from a vending machine or at the checkout counter. The tickets are also cashed at the point of sale in case the player wins $600 or less. In case the winnings surpass $600, customers are required to go to an office of the Texas Lottery and cash the ticket there.
At times when the current situation with the Covid-19 outbreak requires social distancing and isolation, the sale of lottery tickets has been described as an unnecessary risk of disease and infection by the campaigners, who have been insisting that Governor Abbott needs to temporarily ban them in Texas.
Another anti-gambling organization, called Stop Predatory Gambling, even called for the Governors of all US states to order the lottery tickets sales shutdown for a period of 30 days. The national director of the organization, Les Bernal, said that at this time, state lotteries were openly taking advantage of the financial difficulties faced during the crisis by millions of Americans. As explained by Mr. Bernal, many people who purchase lottery tickets make it out of desperation as they are trying to improve their financial state at times they are actually most vulnerable. Unfortunately, they often spiral down to losing more money than winning some.