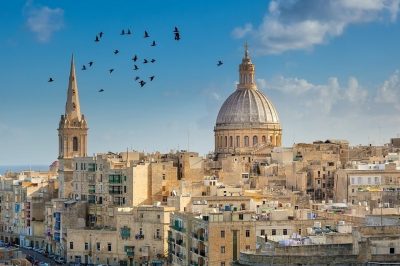 The gambling regulator of Malta has issued a notice to all sports betting operators that offer their services in the country, warning them to make sure they maintain integrity in their activity.
The Malta Gaming Authority (MGA) has expressed its concern about the consequences that the coronavirus pandemic could have on local bookmakers. The massive shutdowns on a global scale have led to postponement and cancellation of all major sporting events worldwide, leaving spots betting operators not only in Malta but internationally with literally nothing to offer to their users to bet on. That is exactly why the gambling watchdog has been worried whether the unprecedented crisis would not push companies to desperate measures and taking bigger risks.
The watchdog has called on sports betting operators to be careful and to make sure that eSports matches are not pre-recorded and they do not take any risks when offering their services in a way that would help them compensate for the losses generated by their retail operations during the lockdown.
According to the regulatory body, it would be a great idea if all eSports events are brought online, without the standard integrity checks that are usually applicable to real sporting events. That is the reason why the MGA has insisted that checking and verification of the tournament's integrity controls are matters of paramount priority. Gambling licensees are also required to make sure if the participants in a certain tournament are professional athletes before they make a public offer to their customers to bet on.
MGA Suspends Operating License of BetElephant Limited
Apart from the warning to online sports betting companies, the MGA has also announced its decision to suspend the authorization given to BetElephant Limited with immediate effect as of April 7th, 2020. The suspension of the company's license was made in terms of Regulation 9(2) of the country's Gaming Compliance and Enforcement Regulations.
Following the suspension, BetElephant Limited is no longer allowed to continue offering its gambling services, register new players or accept new customer deposits. The company, however, is still required to provide its registered customers with access to their player accounts, as well as to refund all funds that are still available to the players' credit under the provisions of the applicable law.
The sanction was imposed by the Maltese gambling regulatory body because the MGA found that BetElephant Limited had violated sub-paragraph (iii) of regulation 9(1)(c) of the Compliance and Enforcement Regulations.
The breach is associated with a failure of the licensee to comply with one or more of its obligations under the Malta Gaming Authority or any other applicable law in Malta or has failed to provide the MGA with its Interim Financial Statements for the previous year.