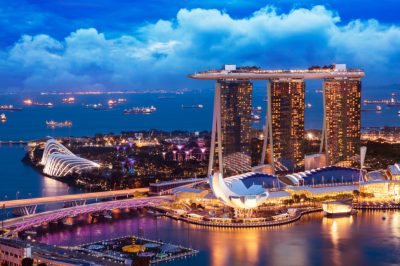 Earlier today, Singapore's Ministry of Home Affairs (MHA) announced that a new gambling regulator to monitor and control the nation's gambling landscape is set to be established in the country by 2021. The move is aimed at the consolidation and optimization of the gambling regulation resources in the hands of a single agency.
Apart from the establishment of the new watchdog, the MHA also revealed that it will also review the Singaporean gambling legislation and, when necessary, bring some changes to it. Though the gambling situation in the country is under control, the MHA realizes that the nation needs to face some emerging trends in the sector that might affect the overall landscape.
The Ministry of Home Affairs explained that Singapore's gambling regulatory framework has so far delivered good results, with problem gambling being under control and gambling-related crimes being kept low in number.
For the time being, regulation of the gambling sector is not unitary, as the monitoring and control of the industry are carried out by several government agencies, including the Gambling Regulatory Unit of the MHA, the Casino Regulatory Authority, the Singapore Totalisator Board, the Ministry of Social and Family Development and the Singapore Police Force.
MHA Confirms Existing Gambling Legislation Needs to Be Reviewed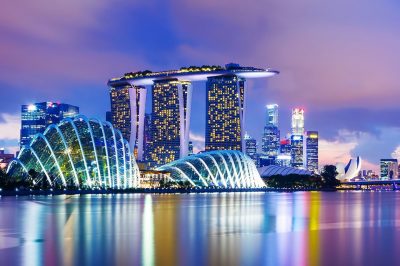 As explained by the MHA, Singapore needs to meet the emerging trends that can seriously affect the overall gambling landscape of the country.
The last few years have seen changes in technology that have seriously affected the way people gamble, making these services more accessible. In addition, there have been changes in the business models used by the gambling operators and evolvement in products that are traditionally not classified as gambling.
The gambling watchdog, called the Gambling Regulatory Authority (GRA), is set to be officially established in 2021. As the MHA revealed, the gambling regulator would have to bring consolidation and optimization in the existing gambling regulatory resources in the hands of a single authority. According to the Ministry of Home Affairs, this would allow GRA to stay more efficient when it comes to responding to emerging trends and products, especially the ones that cut across different domains.
The new regulatory body is set to work in collaboration with other authorities, including the National Council on Problem Gambling and the Ministry of Social and Family Development. The law enforcement against any unlawful gambling activities will still be carried out by the police.
Apart from that, the MHA revealed that it is to also review the existing gambling legislation and bring some amendments to the country's gambling legislation by 2021 to make sure that regulatory mechanisms would be able to effectively address the rapidly changing trends in the sector, including the evolving business models used by gambling companies and the operators' gambling products.