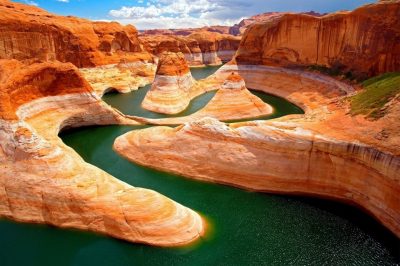 Yesterday, Utah lawmakers took another move towards restricting the gambling activities in the state, an effort, which according to some of them described as a game of "whack-a-mole".
The state House unanimously decided to give the green light to a bill aimed at imposing a crack-down on so-called "fringe gambling" that has permitted devices that look very much alike regular slot machines to be offered at convenience stores across the state.
According to the bill's sponsors, this activity has been going on across the state in spite of the fact that, currently, lotteries and games of chance are strictly prohibited by Utah's constitution. In addition, those, who back the proposed piece of legislation, have said that fringe gambling has already been spreading through a number of communities across the state.
Representative Timothy Hawkes, who is the main sponsor of the SB214 in the Utah House, has revealed that the ones drawing profit from so-called fringe gambling keep finding various ways to take advantage of loopholes that already exist in the state's law against the games of chance.
Utah Lawmakers Seek to Close Existing Loophole in Gambling Laws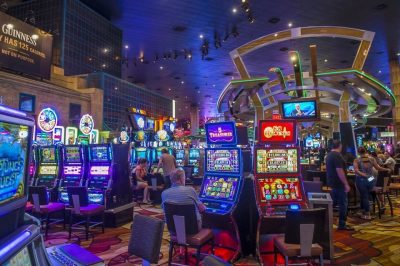 According to other lawmakers, convenience stores and gas stations that offer such slot machine-like devices have turned into hotspots for illegal activity, including prostitution and drug dealing. They also claimed that usually, the ones who lose the most to such gambling operations are the individuals who cannot afford that.
The proposed bill is aimed at making it clear for everyone which types of machines are legally permitted to be operated in the state. It is also focused on providing a definition for what is considered a fringe gambling machine, as well as increasing the criminal penalties for gambling machines owners. In addition, under the provisions of the proposed bill, individuals would be given the chance to request double damages for money lost to the machines' owner.
So far, the bill has passed the House by a vote of 63 to 8, so it would now proceed to the Senate for a final procedural vote.
For several years now, Utah lawmakers have been trying to close the existing loophole because of which slot machine-like devices, also known as sweepstakes, are still available at gas stations and convenience stores across the state. Lawmakers, who have been against the sweepstake machines, have shared their concern with the fact that access to such devices could be dangerous because of the general impact they may have on players.
Now, the Legislature of the state of Utah is making an attempt to tackle the negative effect that such slot-like machines could inflict on local residents, especially when it comes to the most vulnerable members of society.