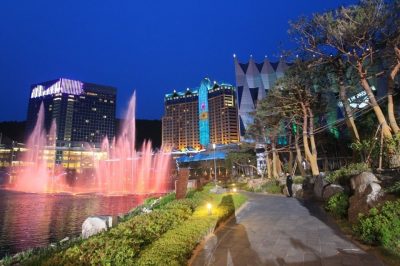 The only casino resort on the territory of South Korea for locals, Kangwon Land, has stopped operation temporarily, Kangwon Land Inc revealed today in a filing to the Korea Exchange. The establishment, where local residents are allowed to gamble, will remain closed until 6:00 AM on February 26th, 2020.
According to the filing, the Kangwon Land casino's temporary closure had begun at noon on February 23rd. The casino owners have further explained that the gambling venue was ceasing operations as part of the South Korean Government's efforts to respond to the spreading of the deadly coronavirus.
Yesterday, the country's Government revealed that the number of confirmed cases of the Covid-19 in South Korea had risen to more than 600. It responded to the spreading of the virus with the highest alert level, "Red".
Following the announcement of the temporary casino closure, Kangwon Land Inc shared that the suspension of operations is expected to account for losses amounting to approximately KRW11 billion, which is about $9 million. The preliminary estimates were based on the daily casino revenue generated by the Kangwon Land casino in full-year 2019.
This is the second closure of operations in the casino resort's history so far. Previously, the venue stopped operation for one day in 2012 due to a security breach that required some checks of security cameras to be done. This time, the management of the Kangwon Land resort did not provide any further reasoning for the enacted closure other than the prevention of the coronavirus' spread throughout the country.
JP Morgan Hints Further Closures in the Gambling Sector Are Possible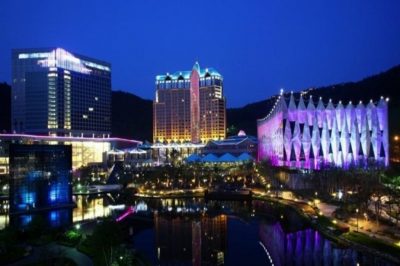 As mentioned above, for the time being, residents of South Korea are only permitted to gamble at the Kangwon Land casino resort. The latter is situated 150 kilometers away from South Korea's capital city Seoul, in Kangwon province. The casino resort owner is the only casino gaming services provider that is allowed to offer such services to the country's nationals, and the services still remain subject to strict oversight and regulation from the South Korean Government.
The investment banking company JP Morgan hinted that further closures are possible in the near future and reminded of the recent casino industry shutdown in Macau. As CasinoGamesPro reported, the largest Asian gambling hub experienced a massive 15-day closure. Macau has already seen the local gaming floors' operation restored but since the local casinos' reopening last Thursday the gambling venues' table capacity was reduced by 50% as a prevention measure.
According to JP Morgan, it remains unclear whether casinos that only accept foreign visitors as customers would follow suit and shut doors. As said by the investment banking company, such venues' utilization rates are normally much smaller than the ones generated by Kangwon Land.