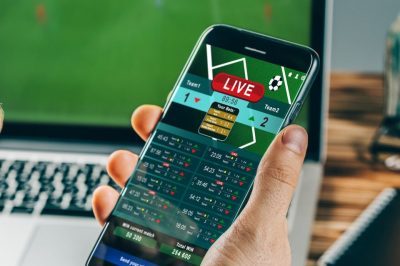 Last night, a full House floor of the Washington State Legislature voted on a proposed piece of legislation seeking to make sports betting legal in tribal casinos across the state. The vote paved the way for the possible passage of the bill in the near future.
The state Legislature's House floor voted 83 to 14 on the proposed piece of legislation called HB2638 only a couple of days after a House Appropriation Committee took a decision to let the bill proceed in Washington Legislature.
At the time when the measure got the approval of the House floor's majority, the sponsor of the bill, Representative Strom Peterson, explained that a similar vote on companion Senate bill could take place before a March 13th deadline. According to him, this could make it possible for the proposed legislation to get to Governor Jay Inslee by the spring of 2020.
What was even greater for the measure, was the fact that the vote occurred along with an emergency amendment that blocks it from becoming a subject to a statewide referendum. Washington Legislature members had feared facing slower progress of the bill due to the opposition from the gambling company Maverick Gaming LLC that has been willing to see sports betting allowed not only in tribal casinos but also in its card rooms in the state.
Maveric Gaming LLC Wants Further Expansion of Sports Betting to Smaller Card-Room Casinos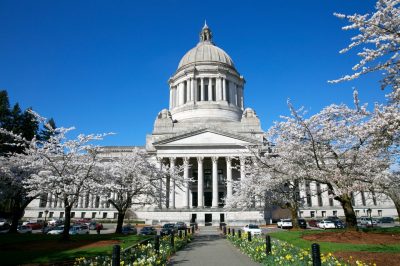 The sponsor of HB2638 has praised Washington Legislature for the vote, saying he was proud of seeing bipartisan support for his bill that would allow adult residents of the state to place safe sports bets and protect underage individuals from possible gambling-related harm.
The above-mentioned emergency amendment that is aimed at blocking a referendum, however, is expected to face a court challenge.
Following yesterday night's vote, Maverick Gaming LLC released a legal opinion saying that both the House and Senate bills (HB2638 and SB6394) featured no basis for considering them an emergency for the state, mostly because Washington would not get direct tax revenue from the tribal casino activities. The company had been willing to see sports betting extended to smaller card-room casinos but Washington lawmakers decided to favor a more conservative option regarding so-called tribal casinos and sports betting offering there.
Philip A. Talmadge, a Washington Supreme Court Judge, has explained that an emergency clause to the proposed legislation that claims that either one of the two bills is necessary for the public health, peace or safety could only ensure lengthy litigation to make sure that these claims are given assertion.
The proposed pieces of legislation would limit sports betting offering to tribal casinos. For the time being, there are 29 such casinos operating in Washington, with the state featuring some of the strictest anti-gambling laws across the US.