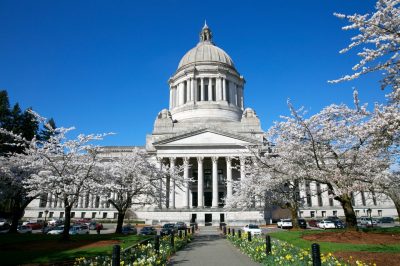 Yesterday, another step towards legal sports betting services offered within tribal casinos in the state of Washington was made.
A House appropriations committee voted 25 to 7 to proceed with a full-floor vote on the sports betting bill HB2638 before the completion of the ongoing legislative session that is to end on March 13th. In case the proposed piece of legislation is passed by the Washington House, and then followed by a similar Senate vote on companion bill SB6394, the proposed measure could reach Governor Jay Inslee's desk by the spring of 2020.
Representative Strom Peterson, who is the sponsor of the HB2638 bill, has shared his hopes that the proposed piece of legislation could move forward to the Senate relatively quickly. According to him, the bi-partisan vote received yesterday would be helpful for the bill, as the latter is still backed by both parties.
This is the furthest point to which any piece of legislation regarding sports betting has reached so far in the state of Washington, which currently features some of the strictest anti-gambling laws on the territory of the US. For the time being, at least a 60% majority vote in both legislatures is required in order for a gambling-expansion piece of legislation to be passed.
Proposed Sports Betting Legislation Seeks to Permit Betting on Both College and Professional Sports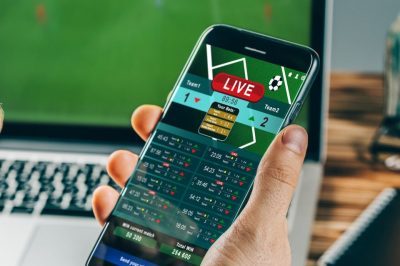 The legalization of sports betting became a hot topic across the country following the US Supreme Court's ruling that lifted the federal ban under which such gambling was prohibited in most US states. Since the Professional and Amateur Sports Protection Act of 1992 was repealed, every state was individually given the chance whether to make sports betting legal or not.
The proposed HB2638 impacts up to 29 existing tribal casino venues in the state of Washington and covers both college and professional sports. E-sports are also covered by the piece of legislation. In addition, there are provisions under which online sports betting within tribal casino premises is set to be legalized. For the time being, online gambling of any kind is categorized as a Class C felony under state laws.
As mentioned above, the proposed piece of legislation got support from members of all parties. Apart from that, publicly disclosed figures showed that over $265,000 have been poured by local tribes since December into lobbying for both HB2638 and SB6394.
Considering the support of the proposed piece of legislation drew across all party lines, the state of Washington could become the first in the west to legalize sports betting services in 2020. Local Indian tribes have been also backing the idea and say that potential legalization would provide the state with fresh revenue from the new form of gambling. The preliminary expectations shared by fiscal analysts showed that about $3 million in sports betting revenue is expected to be brought to the state.