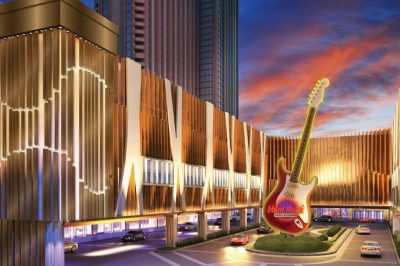 Yesterday, the Hard Rock casino in Atlantic City announced the addition of slot machines that are offered in the casino but are entirely based, activated and played online.
The casino has partnered with Softweave Ltd. to start offering the Internet-based slot machines. A total of 12 Internet-based machines would be available for the patrons at the casino through a special wall of the off-limits room on the second floor of the casino where the machines are situated. An array of cameras is set right in front of the terminals in order for the players to be able to see what is happening with a machine once it is activated.
The senior vice president of online gaming at Hard Rock International, Kresimir Spajic, explained that the new machines were helpful in transitioning them into online customers because these were physical machines that could be seen by the gamblers, regardless of the fact they are activated over the Internet.
According to the president of Hard Rock' Atlantic City, Joe Lupo, the remote-controlled slots have come as a natural development of live-dealer tables games that have become increasingly popular in Atlantic City over the past six years. Mr. Lupo has explained that transparency and credibility have been among the top priorities of the company that is willing to invest in the expansion of its online gambling services.
Twelve Slot Machines Activated and Played Online Are Available at the Casino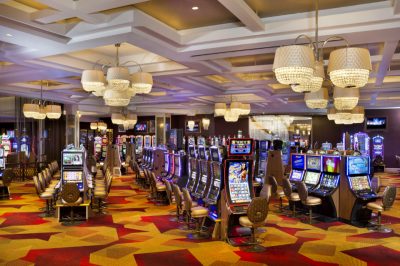 The Hard Rock casino has explained that the new slot machines work the same way. They are based on the so-called random number generator (RNG) which chooses numbers at random. State gambling regulatory bodies investigate whether the devices ensure the integrity of the games or not. The new machines that are hosted at Hard Rock are not much different from the standard slot machines that are situated on casino floors, and the only difference is the fact they are connected to the Internet and can be activated online.
In order to be able to use the machines, customers would be required to hold a valid online gambling account with Hard Rock. The machines can be accessed through the gambling website of the casino.
In case all twelve gambling terminals are occupied by other players, customers who are willing to bet on them can join a queue and wait until one of the machines becomes available. While waiting for the online slot machines, they would still be able to play online table games or slots. Apart from that, the senior vice president of the online gaming division at the casino has explained that the ability to play popular slot machines is another potential benefit of the casino offerings' expansion.
For the time being, the Hard Rock Casino in Atlantic City is the only casino on a global scale that offers players the chance to play such slot machines.