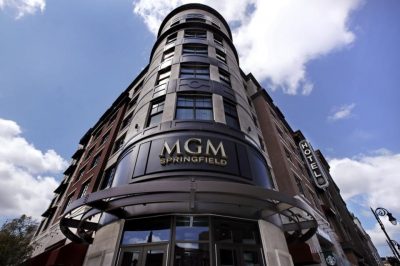 Michal Mathis, the former president of MGM Springfield, has shared that the casino would need only weeks in order to make sports betting services available for its customers. The only thing the gambling operator needs is Massachusetts Legislature and Governor Charlie Baker to give the green light to sports betting.
Mr. Mathis has further revealed that lobbying for sports betting expansion is one of the main activities MGM Springfield has planned for the first quarter of the current fiscal year.
Former President Mr. Mathis and Vice President and CFO Courtney Wenleder stepped down from their roles at the casino in January this year after the venue reported a record-low gambling revenue in December 2019, as well as continuous dull revenue numbers.
After the departure of Mr. Mathis, the presidential role at MGM Springfield was taken by Chris Kelley. According to numbers reported to the Massachusetts Gaming Commission, gross gambling revenue of the gambling venue is stagnant or falling. On the other hand, about 2,500 people are currently employed by MGM Springfield, with this number being 500 workers short than the employment that was initially promised to be ensured by the casino at the time it was looking for a gambling license.
Sports Betting Services Would Make MGM Springfield More Competitive to Venues in Neighboring States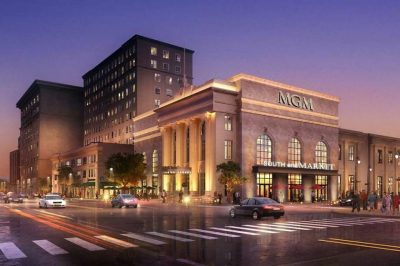 If sports betting is legalized in the state of Massachusetts, it would help MGM Springfield attract more visitors and become more competitive to venues offering sports betting services that are already permitted in the neighboring states. For the time being, states in close proximity to Massachusetts, such as New York, Rhode Island and New Hampshire are offering sports betting services to their visitors and residents.
Apart from that, later this year, MGM Springfield also plans to add a Wahlburgers restaurant at the corner of Main and Union streets.
Former President Mr. Mathis has always highlighted the fact that MGM has always been oriented towards using local suppliers and contractors, while the company has also been creating various job opportunities thanks to MGM-sponsored events.
Despite that, gambling revenues of MGM Springfield are still lower than expected.
As the company informed the Massachusetts Gaming Commission last month, the gross gambling revenue of MGM Springfield amounted to $18.9 million in December 2019. This has been the lowest full-month revenue figure that the casino has reported in the 16 months since it has been started operation. In comparison, the gross gambling revenue of the casino venue in December 2018 amounted to $21.6 million.
Also, the gross gambling revenue that the venue generated in November last year amounted to $19.9 million. At the time the figures were revealed, this was the second-lowest monthly figures since the first full month of operation of the casino (September 2018).