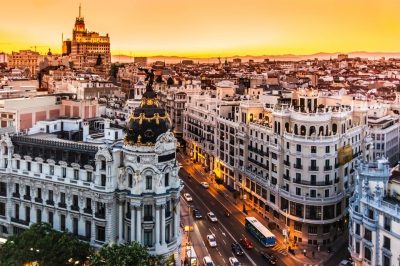 Alberto Garzón, Minister of Consumer Affairs, had a meeting with representatives of two associations operating in the gambling industry – CeJuego and Jdigital – to talk about the Spanish Government's intention to restrict gambling advertising. Further meetings with more stakeholders, including local gambling operators, charity organizations promoting responsible gambling and media outlets, are set to be held, too.
Under the new regulations that the Government has recently proposed, the online gambling operators that offer their services on the territory of the country would be permitted to use TV and radio as advertising channels only in a four-hour window starting at 1:00 AM.
As a local media had already revealed, the first round proposal of Minister Garzón would set some restrictions for online gambling advertising on radio and television. Such advertising would be available only during a four-hour period starting at 1:00 AM. Gambling advertising on the Internet is also set to face certain restrictions but the Spanish lawmakers have shared no more details on this policy would be revealed until a draft of the new proposal is released by the Government. This is expected to happen within a fortnight, and a consultation period is set to follow.
The Spanish Minister of Consumer Affairs has previously revealed that he wants to see the new rules deployed by the summer of 2020.
Proposed Legislative Changes Would Affect Both State-Run Lotteries and Private Gambling Operators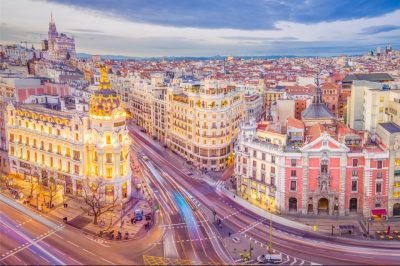 According to reports, the country's Government is still considering various ways to address the land-based promotion of gambling services, along with sponsorship agreements between professional sports clubs and gambling operators. However, it seems that the local lawmakers are still studying the potential impact which such legislative changes might bring to the sector and on the sponsorship contracts that already exist, in particular.
The recently proposed advertising limits are set to equally apply to both ONCE and SELAE, the two state-run lotteries, and private gambling companies. However, the proposal for the changes raised some questions regarding the possible exemption of some lottery products from the new rules. According to some, such an exemption would result in favoring some state firms, even as studies have shown that such operators are responsible for the main gambling advertising growth over the past several years.
After the meeting that was held yesterday, CeJuego revealed that it backs the Government's view that stricter standards need to be imposed on the gambling advertising in order for the authorities to meet the possible gambling-related harm that could be inflicted to communities.
The Chairman of the other online gambling sector association that took part in the talks, Mikel López de Torre, also shared his positive assessment of yesterday's meeting, even though he left his final judgment on the issue for the time when the Government provided the associations with more details on the proposal.