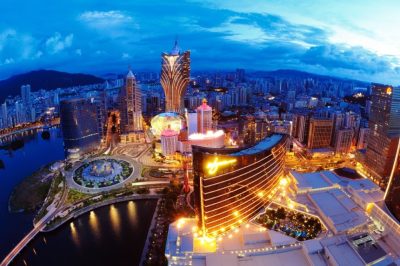 Earlier today, Macau authorities revealed that all casinos situated in the Chinese autonomous administrative region are to be temporarily shut as the gambling hub battles the dangerous coronavirus.
The decision to close the casino venues in the gambling territory has come following confirmation of the tenth case of the virus that has so far killed over 400 people in China, while tens of thousands of people have been infected. Today, the health authorities revealed two other cases of fresh infection, one of which is a woman working in the local gambling sector.
As officially announced by Chief Executive Ho Iat-Seng, the Macau gambling sector is set to initially stop operation for two weeks. He, however, warned that if the virus continued to spread, the casino closures could be extended. Mr. Ho Iat-seng explained that making such a decision was not easy, but the health of Macau residents is more important than anything.
He further shared that the authorities will have a meeting with representatives of the gaming industry on Tuesday afternoon, and then more details about the timing of the closures would be provided. Previously, Mr. Ho has revealed that he was willing to see the gambling industry closed for some time due to the virus outbreak.
Battle with Dangerous Coronavirus Brings Less People to Macau Casinos during Lunar New Year Celebrations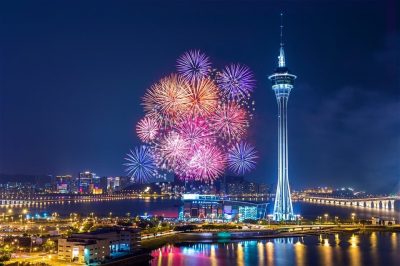 This has been the second time when Macau has shut its casino venues. The only other time this happened was in 2018 when the city was hit by a typhoon.
Considering the fact that, for the time being, Macau is the only place in China where gambling is legally permitted, local casinos generate about 80% of the revenue in the region. According to reports, the city was visited by approximately 35 million people in 2019, with the majority of these visitors being there because of the casino industry that weekly generates what Las Vegas generates in a month.
The coronavirus outbreak, however, has hit the industry what usually is considered one of its busiest times, the holidays surrounding the Lunar New Year celebrations. Reportedly, the number of Macau visitors has suffered a sharp 80% decline in the past week.
January was a difficult month for the casino industry in the gambling hub, with the gaming revenue of the market registering an 11.3% fall. As revealed by the Gaming Inspection & Coordination Bureau, Macau casino sector won a total of $2.8 billion in January, marking the fourth consecutive months with a year-over-year decline. The overall amount generated by local casinos in 2019 was estimated at $36.47 billion, with this result being the worst one for the local casino operators since 2015.
As mentioned above, the number of tourists who visited Macau during the Lunar New Year celebrations was down 80%. According to reports from Bloomberg, the Lunar New Year celebrations usually account for a 10% increase in gross gaming revenue.