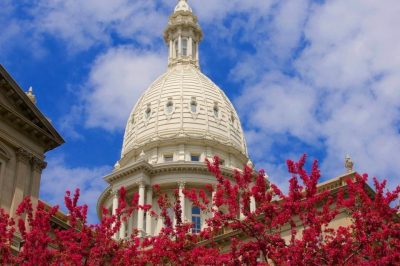 The gambling regulatory body in Michigan have taken into consideration the rules aimed to control online casino games, sports betting and daily fantasy sports, with the process set to take about a year to develop.
A spokesperson for the Michigan Gaming Control Board, Mary Kay Bean, shared that the completion of online rules is expected to happen in 2021, based on the time it previously took the authorities to develop older rules. Ms. Bean explained that the watchdog is aimed at launching in-person sports betting by the spring of 2020, but also shared that the date will depend on applications, licensing process, internal control, etc.
Apart from that, the timeline for the consideration and eventual approval of the legalized online gambling and sports betting options is also dependent on the standard imposed in other states, as explained by the sponsor of the online gambling package – Representative Brandt Iden. According to Mr. Iden, the in-person sports betting is a great step forward for the state of Michigan but he further noted that it is unlikely for the state to get significant tax revenue until the online gambling sector is officially legalized and starts operation.
The sponsor of the proposed online gambling legislation believes that only full integration of the proposed services would provide the state with the chance to capitalize on revenue.
New Online Gambling Rules Should Be Ready by 2021, the Watchdog Says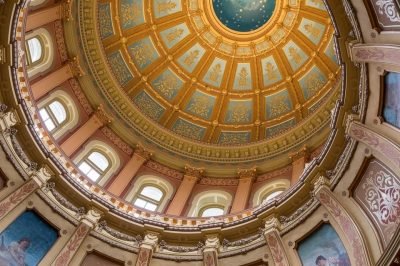 It is possible that the Michigan gambling regulator issues emergency rules while working on the permanent regulations' development, but such prerogatives are usually saved for rare occasions whether quick actions are necessary. Also, in any case, the decision would have to get the approval of Governor Gretchen Whitmer.
As the spokesperson for the Michigan Gaming Control Board explained, the watchdog followed the regular rules process, which offers opportunities for stakeholder and public input, which is important as it includes public comment period and public hearings. These elements are not available when emergency rules are rolled out.
The online gambling legislation package that includes online gambling, daily fantasy sports and sports betting was signed by Governor Whitmer on December 20th, 2019 following months of negotiations regarding online gambling tax rate. Previously, campaigners have shared fears that the implementation of the proposed piece of legislation would have a negative impact on the Michigan Lottery and the local land-based casino sector, whose tax revenue is a large contributor to the School Aid Fund.
Reportedly, the gaming tax revenue generated by Detroit casinos for the state amounted to $117.8 million in 2019. These venues also contributed $184.2 million in betting taxes and development agreement payments to the city of Detroit last year. Michigan casinos have been making preparations to start offering online gambling and sports betting options even before the official Governor's approval of online gambling package.