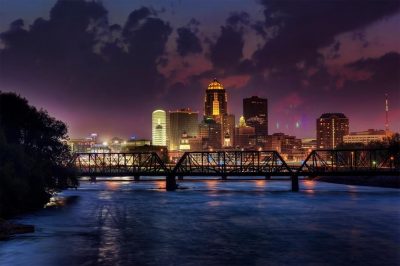 This week, a $225-million casino and hotel project for the Des Moines International Airport was unveiled by a development group that believes such a venue could be able to generate enough funds to cover the shortfall for a planned new terminal.
Highview Development Group presented the casino and hotel project to the Des Moines Airport Authority, explaining that the complex is set to include a 350-room hotel, a casino and a number of other facilities. The Airport Authority said it would take the plans into consideration and said that further discussions of the proposal would be held at the board's meeting in February. The group seeking permission for the hotel and casino project includes Wild Rose Entertainment, a firm founded by Gary Kirke, a local entrepreneur.
As mentioned above, the project is expected to provide enough money to cover the deficit for a new airport terminal that Des Maines Airport officials want to build. The estimated worth of such a development is about $500 million, but the board needs about $194 million to be able to fund the new terminal construction. Highview Development Group has provided some estimates, according to which about $85 million are expected to be generated by the proposed casino on an annual basis. The developer further noted that it would create 1,000 jobs.
Anti-Gambling Campaigner Says Land-Based Casinos Are on Their Way Out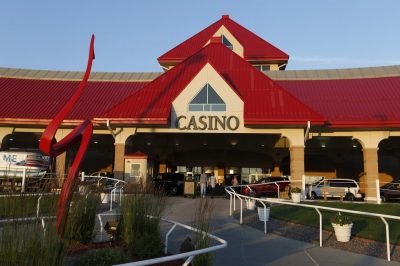 This has not been the first try for Wild Rose Entertainment to set foot in the casino market of Des Moines. Previously, Mr. Kirke's company tried to enter Des Moines' casino sector in 2013, but local voters decided to turn down the $145-million proposal. Now, the company is making another try but it is still too early to determine what the fate of the new project would be.
According to the long-time anti-gambling campaigner Tom Coates, it would be bad if Des Moines Airport authorities start counting on casino revenue in the long term.
Mr. Coates believes land-based casinos are getting less and less popular nowadays. He further noted that slot machines may remain a popular way for entertainment when it comes to older people, but younger generations of gamblers prefer online gambling, mostly because of the easy accessibility and comfort provided. Considering the rising popularity of online and mobile gambling, brick-and-mortar casino operations would not be large revenue generators in the long term, in his opinion.
Since Prairie Meadows Racetrack and Casino originally started operation as a horse track in 1989, it has been the only legal gambling house in metro Des Moines. The venue started offering slot machines in 1995, and a few years later, in 2004, added table gaming. Furthermore, the Prarie Meadows casino remains one of the two non-profit casino venues on the territory of the country.