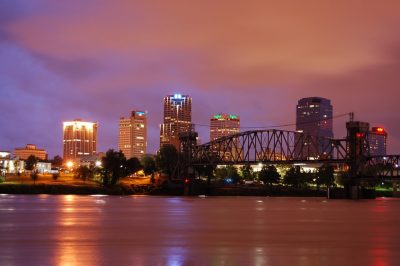 Once again, there is a chance for Pope County to host a new casino.
The casino license application process has officially closed. As confirmed by the spokesperson of the Arkansas Racing Commission, Scott Hardin, two groups took advantage of the process and filed applications for a casino license – the Cherokee Nation Businesses and the Chocktaw Nation Businesses.
The first group, the Cherokee Nation Businesses, has unveiled plans to make a $225-million investment in the casino project. Three letters of support, written by the city of Dover, the Pope County Quorum Court and the county judge, were sent to support the bid. As part of its application, the group has explained that it would either establish a casino facility in Pope County or in the city of Dover.
The other group which applied for a casino operating license, the Choctaw Nation Businesses, has revealed plans for the construction of a casino worth $290 million. The applicant, however, did not submit any letter of support.
The Arkansas Racing Commission's spokesperson explained that the application may be closed, but the regulator is still expecting to hear a court decision that is set to be announced on November 25th. The expected decision is regarding a lawsuit filed by Gulfside Casino Partnership following the Commission's failure to take its application for a casino license into consideration during the initial process.
The group is now suing the regulator after challenging the fact that its initial application was not considered because it had no letter of support from the current leaders.
Gulfside Casino Partnership Could Emerge as Valid Candidate in Case of Favorable Court's Decision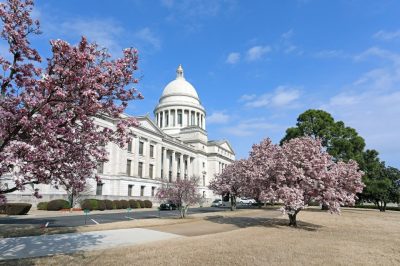 According to the Commission's spokesperson, the litigation could change the entire application process in case the court rules in favor of the Gulfside Casino Partnership.
As Mr. Hardin explained, such a decision would validate Gulfside as the only legitimate applicant in the first round of the application process, and the Commission would have to potentially consider it as such. This could mean that the second round of the application process could be annulled.
In any case, regardless of the court's decision, the Commission still expects more appeals or further lawsuits to be filed.
The ongoing casino license application and the awarding procedure is set to be further discussed by the racing commission's meeting that is scheduled for December 19th, 2019.
The second round of the application procedure was opened in August. At the time, the Arkansas Racing Commission made a request for the regular 90-day application period to be shortened to 10 days only but that suggestion was denied for the sake of transparency. As previously reported by CasinoGamesPro, two groups have filed applications in the second round of the process. At the time when the process started, the Racing Commission confirmed its rejection to consider Gulfside Casino Partnership as a qualified candidate.