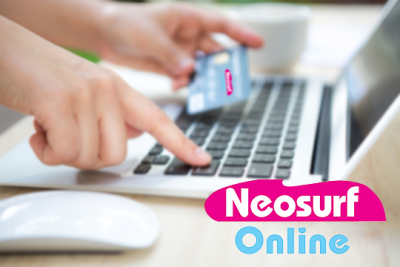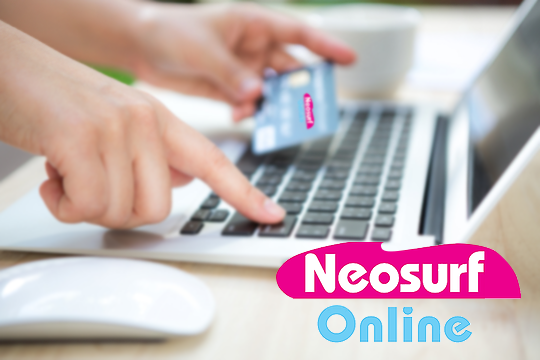 Neosurf is a prepaid payment solution that was introduced to online purchasers in 2004. The method has its headquarters in France's beautiful capital, Paris, but is available to customers from more than 50 countries, including Portugal, Russia, Spain, Canada, China, the UK, and Australia.
This is a prepaid voucher you can purchase from a local point of sale if the method is supported in your region. Neosurf is used by over 330,000 customers across the world and has a relatively widespread availability, with the vouchers being sold in about 135,000 landbased points of sale. The payment company has cemented partnerships with 20,000 online businesses.
Neosurf is also welcome on an increasing number of gambling websites, including prominent brands like NetBet and PokerStars. Using Neosurf as a casino payment method yields a number of advantages to online gamblers as it allows for affordable, anonymous, and fast money transfers. The question is can Neosurf be used for withdrawals of one's casino wins? We provide the answer along with in-depth information about this casino banking method below.
Neosurf is a Great Prepaid Casino Banking Option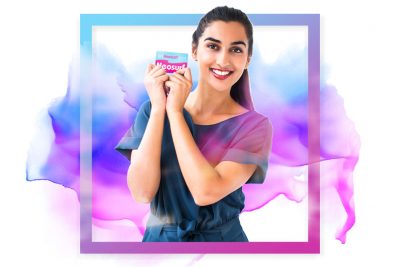 Many gamblers would agree Neosurf is a great banking option for unbanked players as well as for those who want to avoid spending too much and make swift deposits to their casino accounts. The best way to understand what Neosurf is would be to think of it as a prepaid mobile voucher you can use to top up your mobile phone's balance. It works in exactly the same manner. Neosurf's prepaid cards can be purchased from a huge range of locations, including gas stations, newsstands, convenience stores, and internet cafés.
Casino players interested in using Neosurf should visit the method's official website and use its location finder feature, which will direct them to the nearest landbased retailer selling these cards. You simply have to pick the country you are based in and enter your address.
Players from certain jurisdictions like Bulgaria, Ukraine, Latvia, and Malta will not be able to find Neosurf cards at their local points of sale. They can, however, order their vouchers online by visiting the websites of various resellers that work in partnership with Neosurf and have been authorized to offer its products. The voucher can be sent via different channels like text messages and email, with the resellers accepting various methods you can pay them with.
You can purchase a Neosurf prepaid card in your value of choice, with vouchers being available in denominations that usually range from €10 to €100. You might be able to purchase cards of higher values, depending on where you live. These vouchers are also sold in a variety of currencies based on which country you are domiciled in.
There is no need to disclose any of your personal information or show your ID when you approach the point of sale's cashier to purchase your prepaid Neosurf card. This is part of what makes the method so appealing to many online casino players. You can pay for your voucher in cash.
The cashier will then give you a card that contains a 10-digit code that is unique to your voucher and looks like this – BH9A 66B 6K2 (this is just an example). You simply enter this code when you initiate a transaction to an online merchant or a casino and will have your funds safely transferred without having to worry about your anonymity.
Neosurf is available in Algeria, Argentina, Australia, Belgium, Austria, Brazil, Bulgaria, Canada, China, the Central African Republic, Colombia, the Czech Republic, France, Malta, Ireland, India, Italy, Latvia, Lithuania, Malaysia, Morocco, the Netherlands, Poland, Portugal, Romania, Russia, Saudi Arabia, Spain, the UK, the United Arab Emirates, Turkey, Ukraine, and several other locations.
Registration with myNeosurf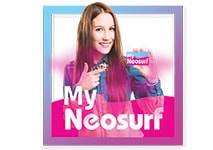 It is not obligatory to register with Neosurf to use it for casino payments. However, signing up a myNeosurf account is an option for those who wish to be able to keep a better track of their gambling expenses. This is an e-wallet of some sort that can be topped up either with your Neosurf vouchers or via standard methods like bank transfers or debit/credit cards.
The transfer of funds to your wallet's balance is immediate when conducted via a Neosurf voucher or a card. If you use a bank transfer, the money will be added to your balance within 48 hours. Signing up will enable you to store all your vouchers in the same place, having a quick and hassle-free access to your funds.
The registration process is very straightforward and free. Of course, this would entail the disclosure of some personal information, including your date of birth, email address, and name. Your account should then be verified for the purpose of confirming your identity and residence. This is an important step you should not skip on if you are looking to lift some of the restrictions that prevent you from fully benefiting from your myNeosurf account.
For example, account holders can request to be reimbursed if they have Neosurf vouchers they have purchased but no longer intend to use. They can register the codes of their vouchers after logging into their accounts, request their reimbursement and provide their banking details, such as their IBAN and BIC. You must verify your identity if the cumulative balance of your Neosurf account is over €1,000 and you want a refund.
The available balance in your myNeosurf wallet can be used by casino fans who cannot resort to similar solutions like Skrill and Neteller because of regulatory restrictions. There is also the option to apply for a Neocash Mastercard, which is a debit card connected to your myNeosurf account. You can use this debit card to withdraw money from your myNeosurf balance at the nearest ATM.
How to Convey a Casino Deposit with Neosurf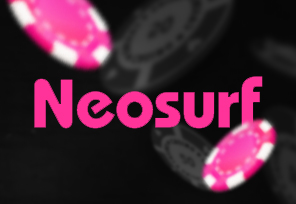 Conveying a casino deposit with Neosurf is as easy as it can get but, of course, you first need to ensure the casino you are interested in supports this as a banking option. If this is the case, you must register and sign into your casino account and visit the banking section. After you find Neosurf on the list of accepted methods, you click on its logo and fill in the amount you want to deposit in the designated field.
When you click on the "Deposit" button, the casino's cashier will redirect you to the official Neosurf website where you will be prompted to enter the 10-digit code of your voucher. This code is printed at the back and is protected with a scratch-off strip. After you hit the "Submit" button, your casino balance will be updated immediately so that you can start playing at your leisure.
If you have bought a prepaid card of a higher denomination, you can use only some of its available balance when depositing and leave the remainder for your next payment. The remaining balance can be added to another Neosurf prepaid card as long as the total is under €250 or the currency equivalent.
There will be fluctuations in terms of the minimum and maximum deposit amounts with Neosurf since different gambling operators have adopted different policies in this respect. In the majority of cases, the minimum you can transfer to your balance with Neosurf would range between €5 and €20. Those who prefer to make larger deposits would have to purchase multiple vouchers.
Withdrawing with Neosurf – Is it a Viable Option?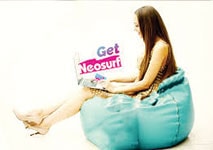 The bulk of the online gambling community prefers to withdraw via the same method they have topped up their balance with. Neosurf deposits are exceptionally convenient but the reverse procedure is impossible. You will not be able to receive any of your casino winnings if you have deposited with Neosurf since no casino could possibly return a payment to a voucher.
Many gambling operators are in the habit of returning the withdrawals of Neosurf depositors via bank transfers. It is a common practice among gambling operators to ask for some documents for identification when you request a withdrawal via a method that differs from the one you have used when depositing, so be prepared for that.
Bank transfers would normally allow you to cash out larger amounts from your casino balance but would require quite some time to complete. Following the approval of your withdrawal (which can take up to 72 hours at certain online casinos), you may have to wait up to 10 working days until you receive your money.
Of course, if you do not feel like waiting for so long, you may examine the cashier and consider using another supported option. Some Neosurf depositors like to use their credit or debit cards for this purpose as this shortens waiting times to about 3 to 5 business days after approval. The minimum and maximum withdrawals differ depending on the method used and the casino you are withdrawing from.
Be sure to ask customer support whether there are any fees on withdrawals or not, if this information is unavailable in the cashier, the FAQ section, or the casino's terms and conditions. Although withdrawals are usually at the expense of the gambling operators, some casinos charge additionally when you request a bank transfer.
How Costly is Neosurf?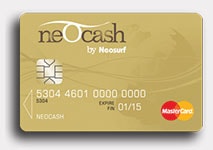 A major benefit of using Neosurf as a casino deposit method is that it is not costly at all. CasinoGamesPro's reviewers have tested a good number of online casinos, but so far, we have not noticed an operator charging its customers for deposits conveyed with Neosurf. But it gets even better since there are no service fees on behalf of Neosurf either, or at least when you use it for online payments.
That being said, the payment company enforces a 6% service fee when you request to be refunded for your purchased vouchers' value. Players who conduct a Neosurf payment in a currency that differs from the one they have registered their casino account in should prep up for some currency conversion fee. The conversion charges amount to 2% of the payment for all currencies save for PLN where the percentage jumps to 3%.
Also, the vouchers may not have an expiration date but if you do not use them within 12 months after buying them, you will have to contribute with an inactivity fee €2. This sum will be deducted from your available balance each month. The same goes if you have not used your voucher for 6 months after conducting your last Neosurf purchase or casino deposit.
Neosurf's Mobile Compatibility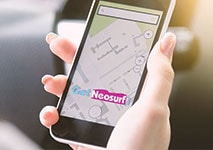 With the number of mobile casinos on the rise, the gambling community has already grown accustomed to playing and managing their budget while on the go. All mobile-compatible casinos that work with Neosurf enable their players to fund their accounts on Android or iOS smartphones and tablets.
The cashiers' of trusted casinos have been fully optimized to work on smartphones and you will soon find Neosurf deposits are conducted in one and the same manner, no matter what device you use.
Those of you who register for the myNeosurf wallet can easily access their accounts on the go to track their vouchers' balance. The native application for iPhones is available for a free download on the official App Store. The Neosurf iOS app was released in November 2017 and is only 32MB in size so that you can install it without wasting too much storage space. It is quite easy to navigate and can redirect you to the latest promotions of the merchants and online gambling operators that have partnered with Neosurf.
You can also use it to locate the nearest points of sale where you can purchase vouchers or log into your myNeosurf account and top it up with your purchased vouchers. In order for the app to work properly, your device must run on iOS 9.3 or above. One feature we found particularly useful was the option to create your own vouchers by using the existing balance of your myNeosurf account. The cool thing about this feature is that it enables you to also pick the new vouchers' currency.
Android fans are catered to with a dedicated Neosurf app, which has roughly the same functionalities as the iOS one. This app is twice as small at 16MB and has been optimized for use on Android OS 4.4 or higher. Both applications are available only to customers from Spain, the UK, and France.
Casino Bonuses with Neosurf
One of the coolest things about this prepaid solution is that payments conducted with it can qualify you for casino bonus redemption. Granting welcome bonuses to new players is a common practice at many online casinos. The downside of some payment methods like Skrill and Neteller is that deposits conducted with them are excluded from welcome bonus redemption.
This all depends on the policies of the casino, of course, but so far we have not come across operators excluding Neosurf depositors from participation in new-player offers. But it gets even better if you download Neosurf's native app. The app will send you instant notifications for exclusive casino promotions like reload bonuses, free spins, and various prize draws.
One is almost left with the impression the app is designed specifically for online casino players. It even displays important information about promotional terms and conditions. This way, you can read the minimum deposit amounts for the bonus, its wagering requirements, the qualifying games, and the withdrawal restriction. You can also opt in through the app itself and immediately reload your casino balance if the promotion appeals to you. Not many payment methods can offer you a similar functionality, that's one thing for sure.
Security Levels at Neosurf Casinos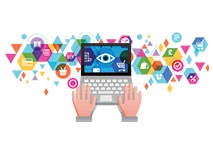 Neosurf itself is a rather secure payment method for the simple reason it is not linked to any banking accounts or credit/debit cards. When players deposit with Neosurf, the only information they need to give is their voucher's 10-digit code. Your payment is also protected by sophisticated SSL encryptions whose purpose is to make all the information concerning the transfers unreadable to hackers. In fact, similar encryptions are on hand in all Neosurf-friendly casinos, or at least if they are licensed and well regulated.
Additionally, Neosurf abides by the recently enforced GDPR (General Data Protection Regulation) policy which governs the collection, processing, and storage of the personal data of residents of the EU member states. Neosurf does not disclose its users' personal information to third parties unless required by law enforcement authorities. The method's dependability is further consolidated by the fact Neosurf has been authorized to offer its services by the UK Financial Conduct Authority.
Positives and Negatives of Neosurf as a Gambling Payment Option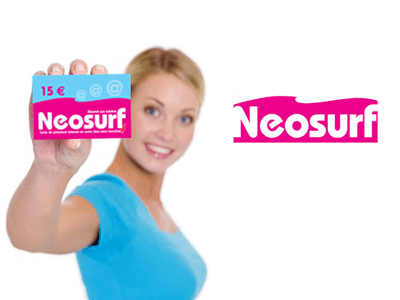 Neosurf has a bevy of advantages to offer to online casino players. To start with, the method does an excellent job at giving players the convenience of debit or credit cards while sparing them all the hassles, associated with applying for one such card. All players have to do is find a landbased point of sale, purchase their voucher with cash and use the balance at their leisure.
Registering and verifying an account is an option with myNeosurf but is not obligatory. You can easily skip that if you do not feel like signing up. Then again, these vouchers are incredibly easy to use as the only information required to make a casino payment are the deposit's amount and the voucher's code. Payments are instantaneous and free of service fees at the majority of online casinos supporting this method.
While we are on the subject of fees, Neosurf is not costly to use and any fees that may result are within reasonable limits. Players are charged only for currency conversion. There is a loophole for those who sign up with myNeosurf accounts and download the method's mobile app. They have the option to create new vouchers in their desired currency by using their account's available balance.
Another positive of this method is that it gives you a better control of your gambling funds. Once you exhaust the balance of your voucher, you will not be able to deposit more without purchasing another one. You can never slip into the red with Neosurf. The method allows for anonymous and secure payments, with more and more online casinos introducing it to their cashiers.
However, it would be impossible to present this payment method with no shades of gray as it has several disadvantages that cannot be overlooked. The biggest negative of Neosurf is that it is impossible to use for withdrawals. If you deposit with a voucher, you will have to consider another option when cashing out. This not only causes inconvenience but there is a good chance the casino may automatically resort to bank transfer to send you your winnings. We point that out as a negative because bank transfers are notorious for being one of the slowest methods to cash out from an online casino.
Another inconvenience may arise if a player lives far away from a point of sale. It would be quite the hassle for them to jump into their car and drive around until they are finally able to purchase a voucher. On many occasions, they will also have to comply with the retailer's opening hours and may end up in front of the store's door only to find out it had just closed. Also, it is impossible to cancel a transaction with Neosurf but this is but a minor disadvantage.
Finally, the method is unlikely to appeal to high rollers due to the limited amount they can deposit. There is the option to conduct separate deposits, one voucher at a time. However, if you are a high roller looking to top up their balance with say €5,000, you will have to invest quite some time in typing in voucher codes.
In Conclusion
Neosurf is a great casino banking method that gives you the flexibility to gamble anonymously without the need of resorting to a credit card or a bank account. All you need to do is type in your voucher's 10-digit code and voilà!
The number of online casinos accepting this convenient prepaid solution is on the rise, so it won't be long before one comes across a trusted Neosurf gambling website. Overspending with Neosurf is next to impossible considering the method is prepaid. It would be safe to say this only helps players gamble with measure and responsibility.
The answer to the original question "Is it possible to withdraw with Neosurf?" is unfortunately negative. It is impossible to have your winnings paid back on a voucher, so Neosurf falls flat in this respect. With that said, this casino banking solution deserves to be given a try if you are a casual player who makes small deposits and is unwilling to disclose any banking information to their gambling operator.