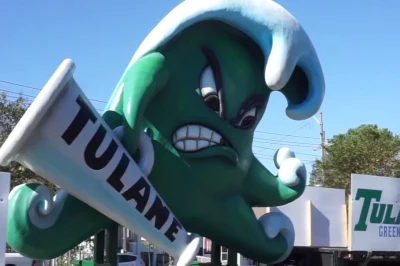 As gambling is spreading across college sports like wildfire, the New Orleans college football team Tulane Green Wave is taking strict precautions to avoid any future gambling-related scandals. Both coaches and athletic staff of the college football team are required to sign NDAs (nondisclosure agreements) that concern the spread of "confidential information". That includes any financial or education-related information as well as any medical records that are related in any way to sports betting.
According to a person related to the team, the form was presented to coaches and staff during Green Wave's most recent Monday meeting. In the documents that Tulane coaches and staff are to sign, it is stated that any confidential information they receive must not be used for betting purposes or shared with persons linked to sports betting. The documents also require any coach or staff member who becomes aware of an unauthorized disclosure of such information to report directly to the CFO of the athletic department. Those who do not abide by the statements in the NDAs may be subjected to disciplinary actions, which may also include termination of employment, says the document.
Troy Dannen, athletic director at Tulane, shared his thoughts on the role of the new measure introduced by the Green Wave. In light of several nationwide incidents where college athletics were involved in gambling scandals, Danned shared two main concerns related to this topic. The first and most obvious concern, Dannen said, was gambling itself. Meanwhile, he also added that college members are to be reminded that everyone involved with the Green Wave, which included not only staff, but also tutors, academic advisers, and equipment managers, is to hold confidential information since they are always around athletes and academic advisers.
Everyone Involved with Tulane's Athletic Department Required to Sign NDAs, Athletes and Coaches Also Not Allowed to Share Information with Bettors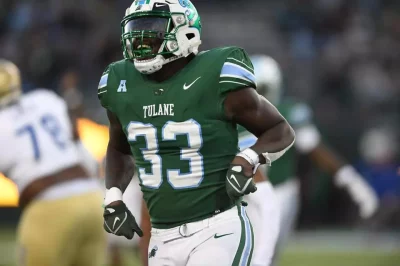 Dannen emphasized that the confidential information that needs to be kept private also includes anything that can be used for gambling. Such information must stay closely held as it can ensure the athletes' protection and the integrity of college football.
Despite having no previous incidents of Tulane staff sharing any information, the NDAs came as a precautionary step, considering the several gambling scandals across the country, especially the ones at Iowa and Iowa State.
Dannen explained that anyone who is a part of Tulane's staff must sign the document and any refusal to do that would indicate that this person was no longer part of the athletic department. He explained that the newly proposed agreement form must be signed by anyone who has access to such information, including athletic department staff, tutors, student managers, and anyone who volunteers or works at the athletic department.
The athletic director also noted that athletes will not be asked to sign the NDA form. However, under the NCAA rules, coaches and athletes are not allowed to participate in sports betting or provide confidential information to bettors.