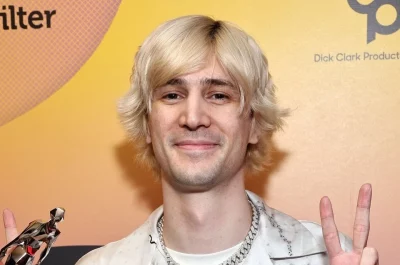 Earlier today, the Canadian Twitch personality xQc shared his thoughts on the ongoing controversies and drama in the live video streaming sector.
During the "Just Chatting" segment of a stream, Félix Lengyel came across a viral video of the popular Twitch streamer and co-owner of the FaZe Clan Nick "Nickmercs" Kolcheff calling out the American Twitch streamer and left-wing political commentator Hasan "HasanAbi" Piker. After hearing what Nickmercs said, xQc decided to express how dissatisfied he was with the recent takes of HasanAbi.
In a stream, Lengyel accused his fellow Twitch personality of what he called "dog-whistling" when it comes to his anti-gambling views. The popular YouTuber and Twitch streamer criticized Hasan Piker for using suggestive language to express his anti-gambling position and saying that people could interpret his words however they want, and xQc believed using hidden meanings is not right. He shared that Picker went on his stream and talked about Kick – the new live video streaming platform Lengyel recently inked a multi-year contract with – in a dog-whistling way.
As recently reported by CasinoGamesPro, Lengyel has inked a multi-year deal with Kick, which is currently among the leading rival platforms of Twitch. The two-year contract is worth $70 million, but its value could grow to approximately $100 million when additional incentives are taken into account.
This Is Not the First Clash of Twitch Personalities xQc and HasanAbi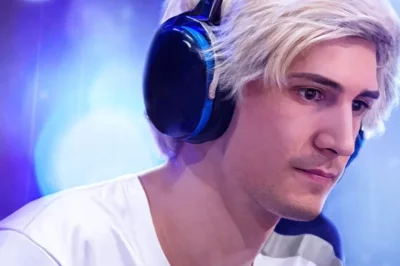 Félix Lengyel criticized HasanAbi because the latter has already openly shared his anti-gambling views. The online community, however, seemed shocked by the popular video content streamer's take on Piker.
The strong accusations that xQc made were shared on the r/LivestreamFail subreddit with the thread on the matter gathering more than 325 responses by the moment of writing. Some of the network's users joked that the term "dog-whistling" used by Lengyel was a new buzzword. Others speculated that the opinion shared by Félix Lengyel on Hasan Piker seemed much influenced by Tyler "Trainwreckstv" Faraz Niknam.
Some Reddit users wondered what HasanAbi had actually said to trigger such a reaction from the Canadian Twitch and YouTube personality, who accused him of using dog-whistling to talk about his anti-gambling views. Some of the platform's users did not find anything wrong with what Hasan Piker had shared in terms of gambling. They even wondered could a person be criticized for saying something without really saying it, especially considering the fact that HasanAbi has previously openly shared his anti-gambling position.
Other Reddit users have hinted that something may have happened behind the scenes so that xQc had such a meltdown during Nich Kolcheff's live stream.
In fact, this is not the first time when Félix Lengyel has clashed with his fellow Twitch content creator Hasan Piker. One of their most popular disagreements took place about a year ago, in June 2022, when xQc created a contentious streamer tier list. The duo has called each other out on several occasions but have eventually apologized to each other, and it seemed they were on good terms… Until the next collision of the two.