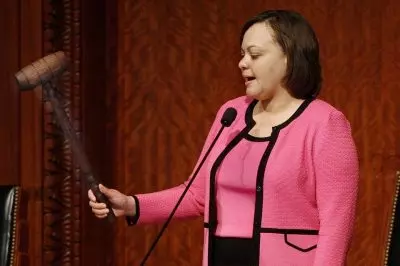 A longtime Lousiana lawmaker from the Democratic Party announced a decision to step down from her position amid an ongoing federal investigation into her 20-year gambling addiction.
On April 8th, Karen Carter Peterson made an unexpected move and publicly announced her resignation, saying she needed to focus on a long-time battle with problem gambling and depression. Ms. Peterson made a statement, saying she decided to table her resignation with immediate effect, as she needed to put all her efforts into her mental health and personal well-being.
As revealed by sources familiar with the matter, the former state senator is also currently subject to an ongoing federal investigation. Although local officials refused to disclose details regarding the probe, they confirmed to a local media hub that Ms. Peterson's finances and problem gambling will be under scrutiny.
Ms. Peterson, who made 2 unsuccessful attempts for becoming part of Congress, had an almost 30-year long political career after being elected to the State House in 1999 and then, to the Senate in 2010. According to reports, she so far received both inpatient and outpatient treatment for her gambling addiction. Her term was set to come to an end in the legislative session in June 2023. The vacant seat left by the member of the Democratic Party is set to be replaced this fall.
So far, the Democratic Party in Louisiana declined to make commentary on whether it has received a subpoena or has been addressed by federal authorities to provide more detailed information about Ms. Peterson. President Page Cortez, however, confirmed that the State Senate has not been handed a subpoena.
Problem Gambling in Louisiana Features the Highest Suicide Rates among Other Addictions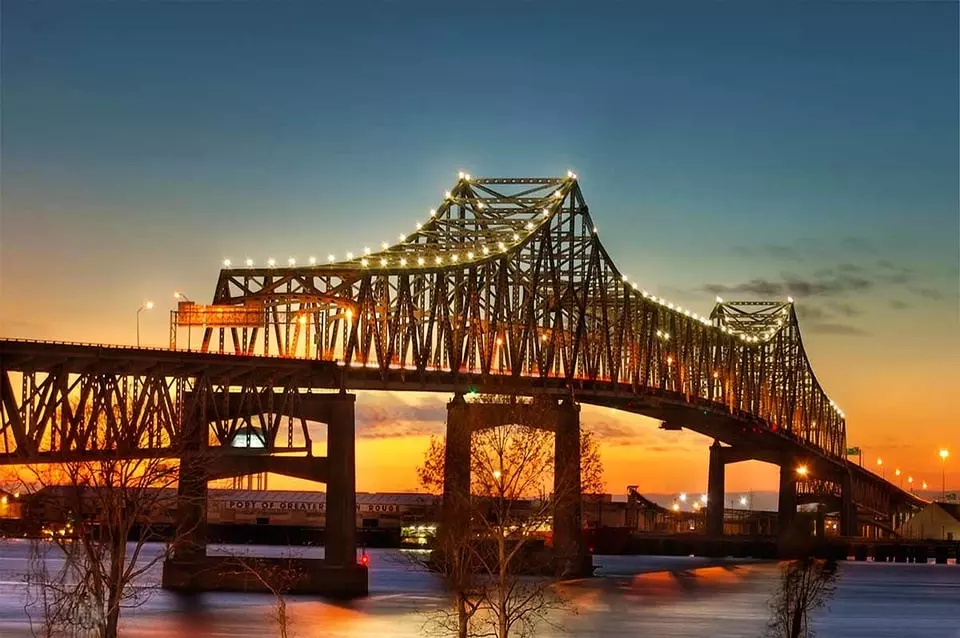 The gambling issues faced by Ms. Peterson first became public in February 2019. At the time, local media hub WWL-TV revealed that she had faced a so-called misdemeanor summons after gambling at Baton Rouge's L'Auberge Casino.
As mentioned above, the ongoing federal investigation is set to check the finances of Ms. Peterson, as well as her addiction to gambling. According to financial records, in 2020, the member of the Louisiana Democratic Party received a $22,000 salary as a Senator, as well as $109,000 as a counsel for Dentos law firm, which brings her total salary to a little over $130,000. For the time being, it remains unknown whether Ms. Peterson will remain at her position at Dentos because she is not currently listed on the law firm's website.
Currently, problem gamblers in the state of Louisiana are given the chance to become part of the local self-exclusion scheme that involves all casinos across the state. The scheme allows them to ban themselves from gambling and if they fail to stay away from local casinos, they receive the aforementioned summons.
After receiving the misdemeanor summons, Ms. Peterson opened up about her gambling addiction and resigned as a chair of the Louisiana Democratic Party – a position she had been occupying since 2012.
An official statement was published on Ms. Peterson's Twitter on April 8th.
Yesterday was my last day in the Senate Chamber. https://t.co/xviOZcL6c1 Today is my last day as a Louisiana Legislator. Grateful for the opportunity to serve, now focusing on self-care. #lalege 1999-2022 pic.twitter.com/1XwlQeHNkA

— KarenCarterPeterson (@TeamKCP) April 8, 2022
At the time when she announced her resignation, the member of Louisiana's Democratic Party decided to raise awareness of the disease problem gambling is. She noted that gambling addiction featured the highest suicide rates among all other addictions in the state. According to experts, gambling can stimulate certain centers in the human brain just like alcohol and drugs do, with people suffering from such an addiction being able to lead their normal everyday lives without being considered irresponsible or unreliable. However, stress and other circumstances can trigger episodes of intense gambling.
In March, Karen Carter Peterson sponsored a piece of legislation seeking to recognize March as Problem Gambling Awareness Month in Louisiana. The proposed bill was signed into law on March 21st.