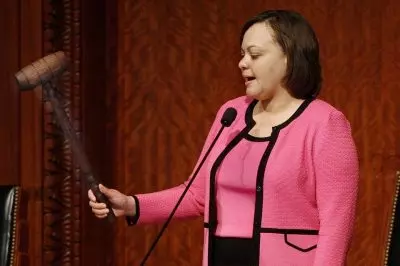 The East Baton Rouge Parish district attorney, Hillar Moore, explained that State Senator Karen Carter Peterson is not likely to face prosecution for her unlawful entrance in Baton Rouge-based L'Auberge Casino and Hotel in February 2019, as she does not pose any threat to public safety.
As also revealed by Moore, he has had a number of conversations with Ms. Peterson who explained that she had been suffering from a gambling addiction and was seeking help.
Ms. Peterson, who currently heads the Louisiana Democratic Party (LDP), revealed that she has been dealing with problem gambling. The confession came after a local media reported that she had been removed from the above-mentioned casino by Louisiana State Police. As revealed by Ms. Peterson herself, he faced the ejection because she signed up for a voluntary self-exclusion, under which she banned herself from state-licensed casinos.
The Louisiana gambling self-exclusion program provides gambling addicts to make sure they would be immediately removed from local casinos should they enter a gambling venue. In case that does not happen, state police are allowed to cite the gambler with a misdemeanor offense, and the casino could face a massive fine for allowing such a player to enter its premises. Once a player becomes part of the self-exclusion program of Louisiana, they need to stay away from gambling for no less than five years.
Peterson's Collegues Think Gambling Addiction Did Not Interfere with Legislature Duties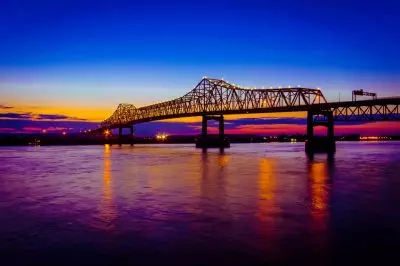 There will probably be another meeting between district attorney Moore and Ms. Peterson soon before the misdemeanor charges against her are dropped. He explained that she does not get different treatment than other Louisiana gamblers who have made the same violation.
For the time being, there are three casinos in East Baton Rouge Parish. Moore revealed that over the recent years there have been a total of 16 casino trespassing violations from people who were taking part in the same self-exclusion program. The general attorney explained that most of these cases are dismissed in case that the player seeks help to deal with their compulsive gambling habits. Ms. Peterson, however, gets much more criticism because she is a public figure.
It was a great shock for the colleagues of the LDP's Chair to learn about her problem gambling.
Still, Ms. Peterson also got some backup, with many elected officials offering their support after her admitting to have been struggling as a problem gambler. Her colleagues have commented that in their opinion, her gambling addiction had not interfered with her duties as a member of the State Legislature. Currently, the State Senator is part of the Judiciary B Committee which reviews new gambling legislation. Apart from that, Ms. Peterson also handled an important part of legislation set to extend Harrah's lease contract in New Orleans by another three years, which eventually failed.